GwaraDaily. Latest News from Kharkiv and Ukraine: September 20
20.09.2022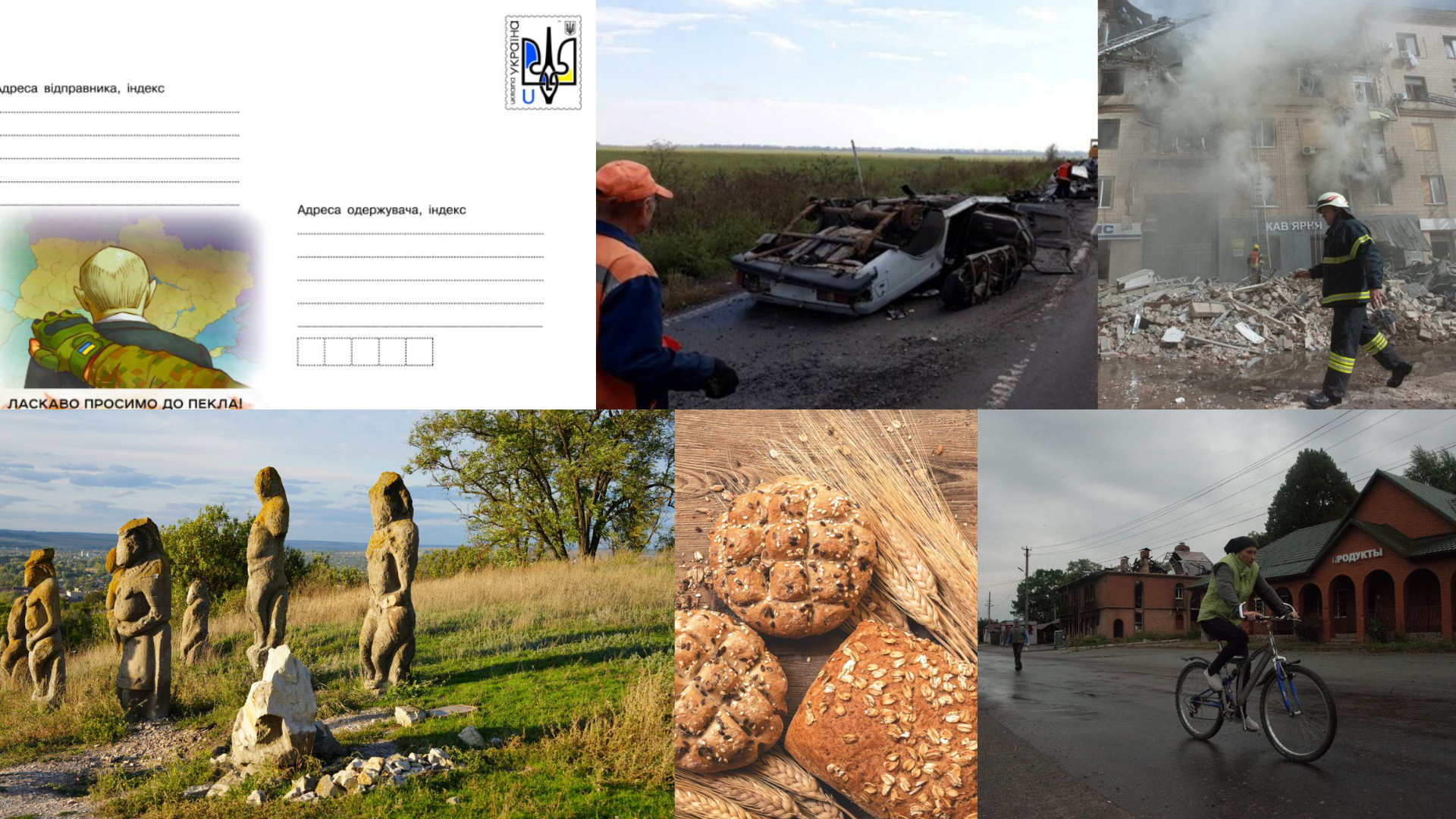 GwaraDaily, September 20
Gwara Media publishes a short digest of significant news from Kharkiv and Ukraine on September 20, 2022. To find out more, follow the link. Briefly, clearly and precisely.
UN: Death of 5,916 Civilians in Ukraine Due to Russia's Full-scale Invasion
From 24 February 2022, when the Russian Federation's armed attack against Ukraine started, to 18 September 2022, the Office of the UN High Commissioner for Human Rights (OHCHR) recorded 14,532 civilian casualties in the country: 5,916 killed and 8,616 injured.
Cumans Stone Women of IX-XIII Centuries Destroyed Near Izium
The Russian occupiers destroyed the sculptures of the sacred art of the IX-XIII centuries, the Polovtsian stone women on mount Kremenets near Izium. These actions violate the norms of international law, namely the Hague Convention for the Protection of Cultural Property in the Event of Armed Conflict.
Over 100 km of Roads in Kharkiv Oblast Cleared from the Aftermath of Hostilities
Daily road crews work on those routes where pyrotechnics of the State Emergency Service have already conducted demining.
Russians Continue Shelling Kharkiv Oblast
The enemy shelled the settlements from tanks, mortars, and artillery of various types in the Slobozhansky direction — in the areas of Kozacha Lopan, Shevchenkive, Dergachi, Kamianka, Strelecha, Hlyboke, and Dvorichna settlements.
Bread Prices in EU Increased by 18% over The Year – Eurostat
Bread, vegetables, meat – food products have become more expensive. The prices of oil and fats have risen particularly sharply, but important foodstuffs such as bread have also gone up significantly. This is due to the Russian invasion of Ukraine, which significantly disrupted world markets, as Russia and Ukraine were major exporters of grains, wheat, corn, oilseeds (in particular sunflower), and fertilizers.
Welcome to Hell – a New Ukrposhta Envelope
The postal provider has released a labeled envelope "Welcome to hell", which depicts Russian President Vladimir Putin. The envelope features the greatest enemy of Ukraine – on the day when brave Ukrainian soldiers will destroy the occupiers and come to destroy him.