Cumans Stone Women of IX-XIII Centuries Destroyed Near Izium
20.09.2022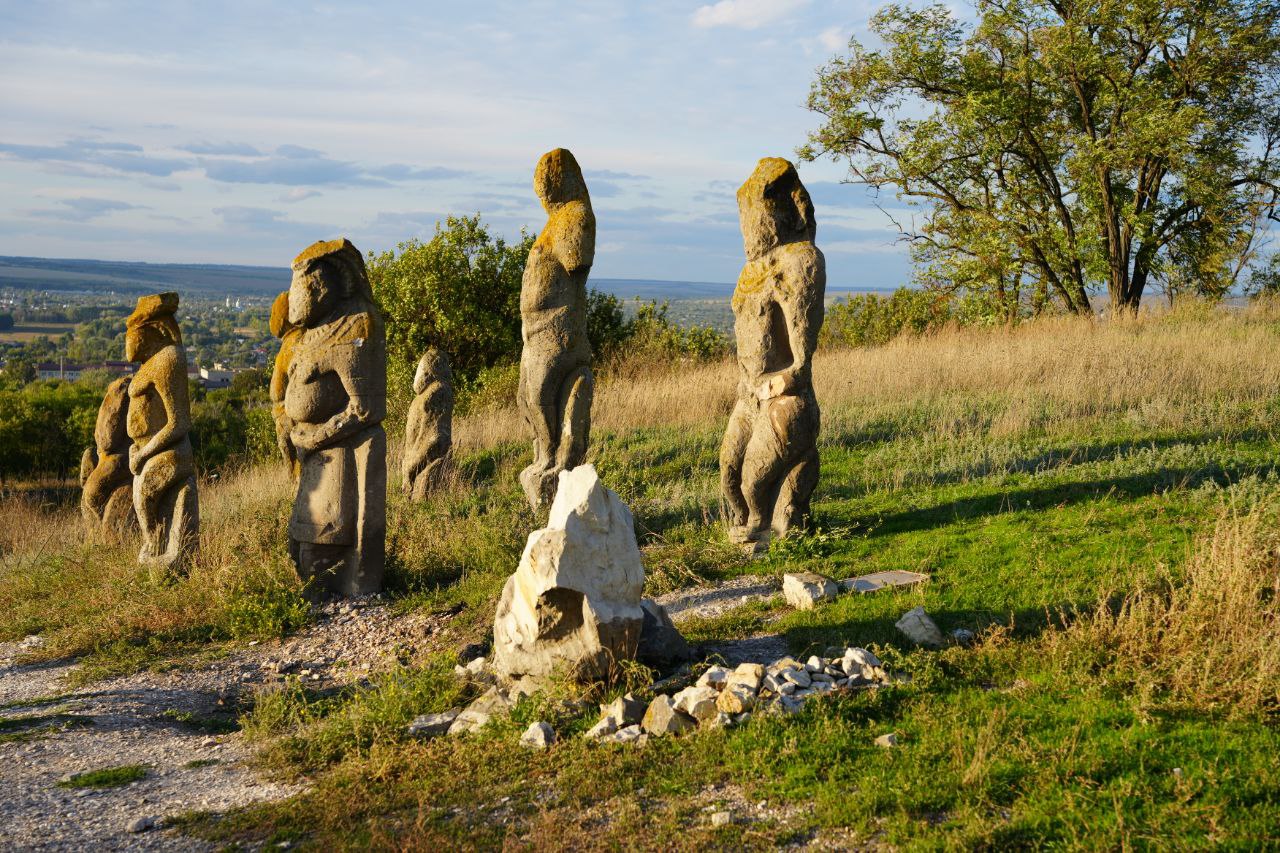 The sacred Polovtsian "stone babas" on mount Kremenets after the attack of the Russian army / Gwara Media
The Russian occupiers destroyed the sculptures of sacred art of the IX-XIII centuries, the Polovtsian stone women on mount Kremenets near Izium.
Ukrainian Art History reports this on Twitter.
These actions violate the norms of international law, namely the Hague Convention for the Protection of Cultural Property in the Event of Armed Conflict, commented Chairperson of the Parliamentary Committee on Human Rights Dmytro Lubinets on his Facebook. This international treaty signed in 1954 contains "a general ban on the confiscation, destruction or damage" of "historical monuments, educational institutions, and institutions of religious, not-for-profit, artistic or scientific significance".
"We, Ukrainians, respect our cultural heritage. Everyone remembers how all the monuments in the Ukrainian cities were covered with sandbags at the beginning of the war. The whole world saw these photos. And now we see how our monuments are "disturbing" the Russian soldiers," wrote Lubinets.
The Polovtsian "stone babas" on mount Kremenets depict warrior men and women, their clothes, their weapons, and jewelry. As a part of the memorial cult of ancestors, these figures were sacred for Polovtsians (also known as Cumans or Kumans).
Male figures are found more often as they represent the Father-patron of the family, and honoring them contributed to the tribe`s prosperity. Female figures are rare and therefore important and valuable. They were believed to support the warriors, give them strength and power and make them invincible and immortal.
Earlier, UNESCO confirmed damage to at least 53 places of cultural value in several regions of Ukraine.