UN: Death of 5,916 Civilians in Ukraine Due to Russia's Full-scale Invasion
20.09.2022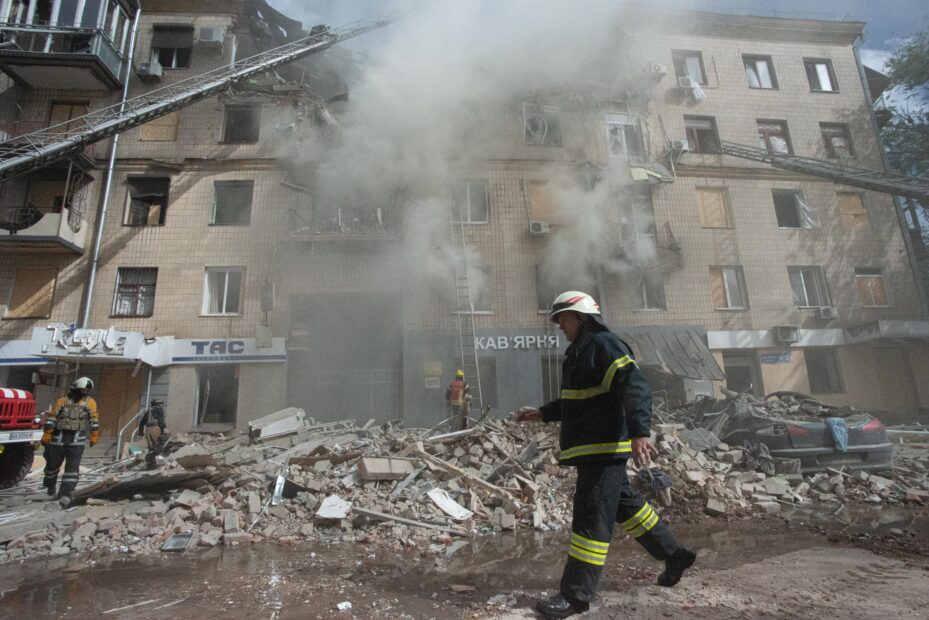 A shelled apartment building in Kharkiv, September 2022. Photo: Oleksandr Magula / Gwara Media
From 24 February 2022, when the Russian Federation's armed attack against Ukraine started, to 18 September 2022, the Office of the UN High Commissioner for Human Rights (OHCHR) recorded 14,532 civilian casualties in the country: 5,916 killed and 8,616 injured.
The majority of recorded civilian casualties were inflicted by the use of explosive weapons with wide-area effects, including heavy artillery, multiple rocket launchers, rockets, and air strikes.
OHCHR believes that the actual figures are significantly higher, as reporting from some areas of intense fighting is delayed and many reports are still awaiting verification. This is the case, for example, in Mariupol (Donetsk region), Izyum (Kharkiv region), Lysychansk, Popasna, and Sievierodonetsk (Luhansk region), where numerous civilian casualties were reported.
From 1 to 18 September 2022, OHCHR recorded 625 civilian casualties:
164 killed (56 men, 37 women, 1 girl, 3 boys, as well as 1 child and 66 adults whose sex is yet unknown); and
461 injured (111 men, 76 women, 6 girls, 19 boys, as well as 11 children and 238 adults whose sex is yet unknown).
This included:
117 killed and 365 injured in 91 settlements in regions (parts of regions), which were under Ukrainian Government control when casualties occurred (77 percent of the total); and
47 killed and 96 injured in 8 settlements in parts of Luhansk and Donetsk regions controlled by Russian armed forces and affiliated armed groups (23 percent of the total).
Per type of weapon/incident:
Explosive weapons with wide area effects: 160 killed and 427 injured (94 per cent);
Mines and explosive remnants of war: 4 killed and 34 injured (6 per cent).
However, the exhumation of bodies from mass grave in Izium continues. 46 bodies have been exhumed, the vast majority of which are civilians, including 2 children.