GwaraDaily. Latest News from Kharkiv and Ukraine: September 19
19.09.2022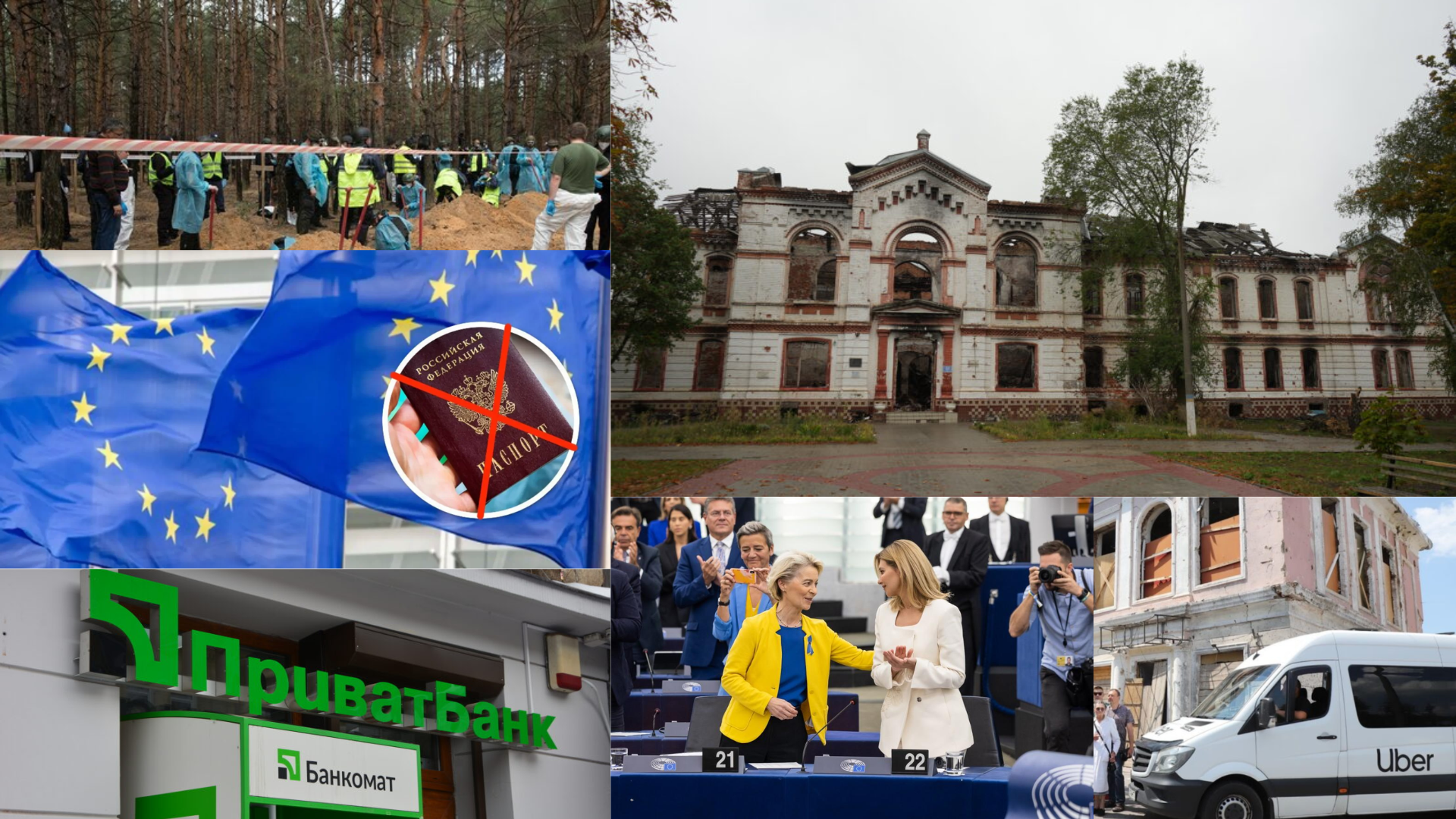 GwaraDaily, September 19
Gwara Media publishes a short digest of significant news from Kharkiv and Ukraine on September 19, 2022. To find out more, follow the link. Briefly, clearly and precisely.
Kharkiv Governor: Exhumation of Bodies from Mass Grave in Izium Continues
46 bodies have been exhumed, the vast majority of which are civilians, including 2 children. Some of the dead have signs of violent death, there are bodies with tied hands and traces of torture. The deceased also had mine-blast injuries, shrapnel, and stab wounds.
Mine Clearance Continues in Liberated Izium
A preliminary assessment of experts shows that 80% of Izium is destroyed. Staying in the city is quite dangerous because there are still whole streets with anti-personnel mines and remnants of those mines that are even prohibited by the Geneva Convention.
Banks and Pensions Return to the Liberated Territories of Kharkiv Oblast
Privatbank, the largest Ukrainian bank, has resumed cash withdrawal and is getting ready to reopen bank offices, informs the Ministry for Reintegration of the Temporary Occupied Territories. The exact terms of restoring all the cash machines and terminals depend on rebuilding the ruined infrastructure of the cities.
Ukraine Lobbying UNO to Extract Russian Compensation
Ukraine is pushing for a resolution to be adopted by the UN General Assembly that would form the basis for an international compensation mechanism that could lead to the seizure of up to $300bn (£260bn) of Russian state assets abroad.
Uber Released a Special App to Rescue Ukrainian Art
National cultural monuments, including museums, religious buildings, and historical sites, have been under threat since the beginning of Russia's full-scale invasion of Ukraine. Earlier, UNESCO confirmed damage to at least 53 such places in several regions of Ukraine, despite emergency measures being taken to protect these sites.
Poland and Baltics Enact EU Visa Ban for Russians
Four of the five European Union countries bordering Russia – Poland, Estonia, Latvia, and Lithuania – closed their borders to the Russians with visas to enter the Schengen European travel zone. Finland remains open, though it has cut back the number of consular appointments available to Russian travelers seeking visas