Welcome to Hell – a New Ukrposhta Envelope
20.09.2022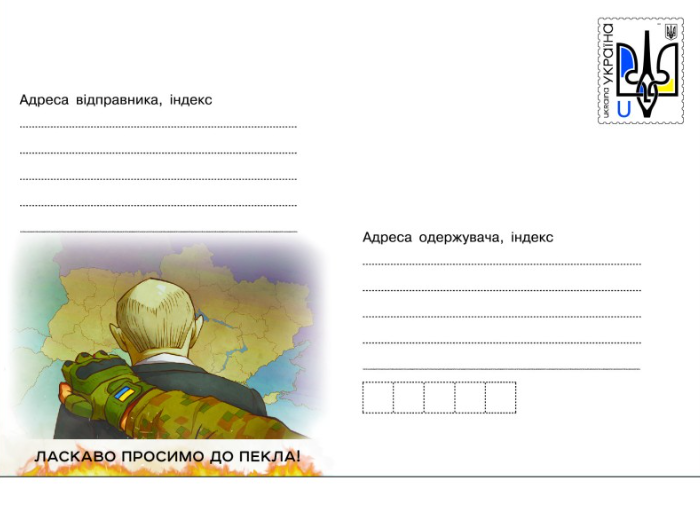 Envelope with the Russian dictator / postmark.ukrposhta.ua
The postal provider has released a labeled envelope "Welcome to hell", which depicts Russian President Vladimir Putin.
The envelope features the greatest enemy of Ukraine – Russian dictator Putin – on the day when brave Ukrainian soldiers will destroy the occupiers and come to destroy him.
This is a sketch that Roman Chaly created as part of the competition for the postage stamp "Good evening, we are from Ukraine".
Then Ukrainians gave 200 000 votes for the idea to depict the moment when the Russian dictator meets with a Ukrainian soldier of the Armed Forces. This was not enough to win the stamp design contest, but it was enough to add another envelope to the wartime philatelic series.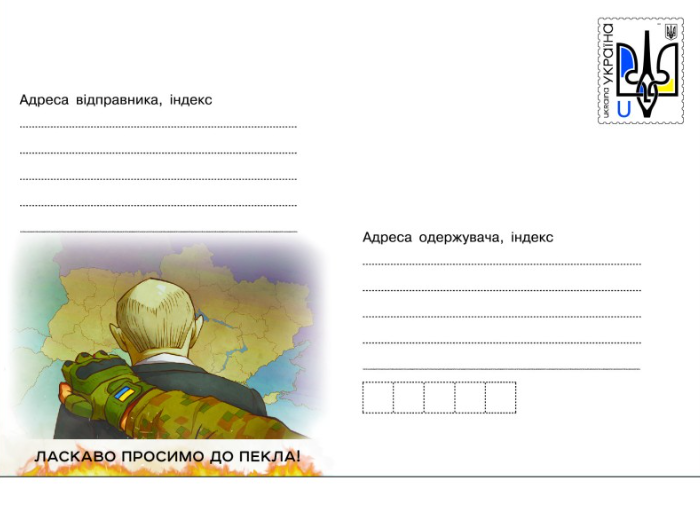 "We hope that this envelope, like the stamp "Russian warship, go…" will be prophetic and we will hear good news very soon. So the more people, buying the envelope, repeat its name and send their wishes to the greatest enemy of Ukraine, the more chances that the collective wish will come true. Of course, with the help of our military, diplomats and allies of Ukraine around the world," Ukrposhta commented.
More details: JSC Ukrainian Postal Service or Ukrposhta is the national postal service of Ukraine. It is a public company with 100% state ownership.