GwaraDaily. Latest News from Kharkiv and Ukraine: October 31
31.10.2022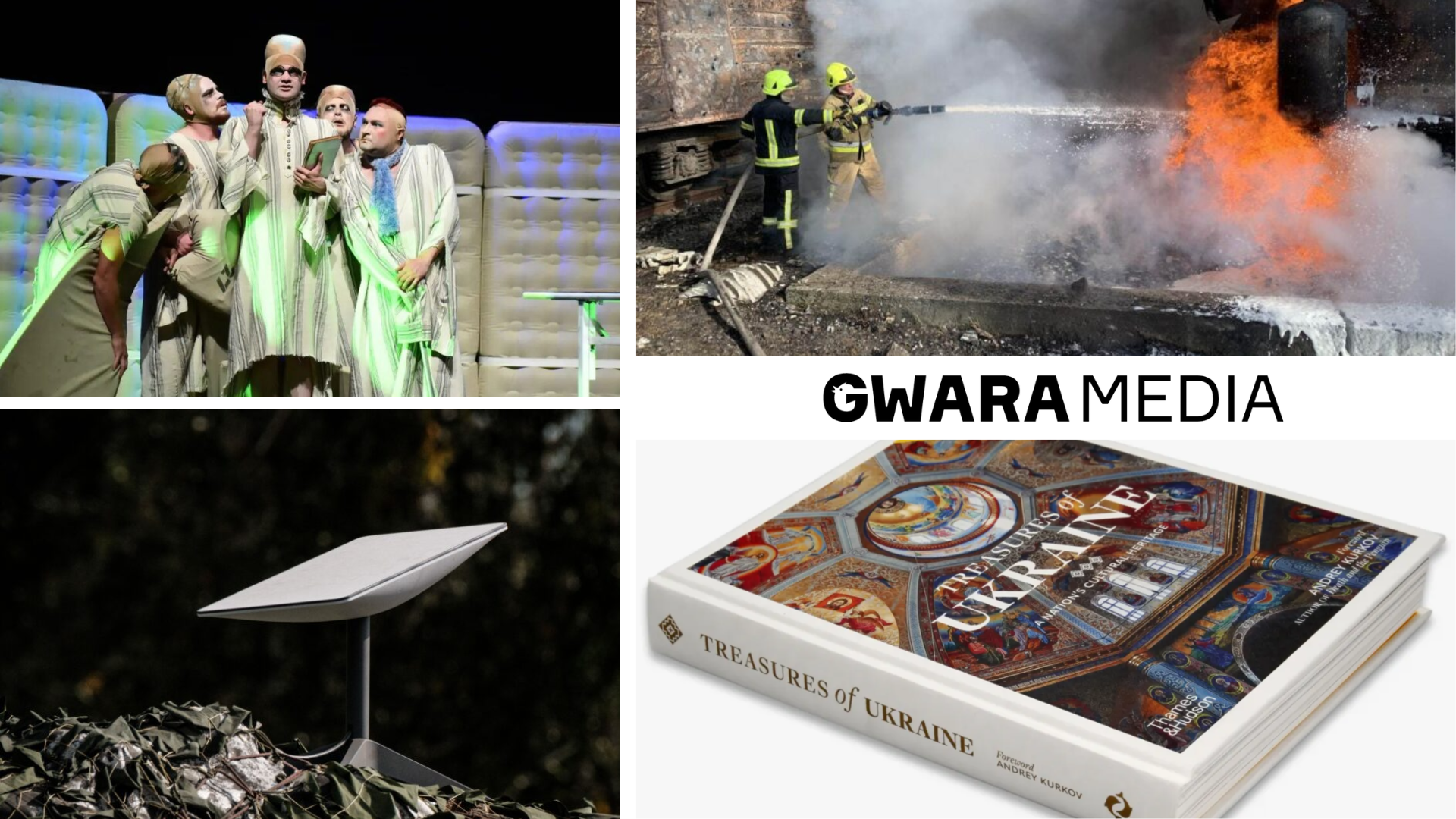 GwaraDaily, October 31
Gwara Media publishes a short digest of major news from Kharkiv and Ukraine on October 31, 2022. To find out more, follow the link. Briefly, clearly and precisely.
Ukraine under Attack on Oct. 31: no Electricity in Part of Kyiv, Kharkiv Metro Stops Operating
On Monday, Oct. 31, the Russian army launched massive attacks on Ukraine. The occupiers shelled the objects of critical infrastructure in Kyiv, due to which part of the capital was left without electricity and water supply.
Kharkiv Theater Berezil Won Grand Prix of Baghdad Festival
Kharkiv Theater Berezil, part of Taras Shevchenko Academic Ukrainian Drama Theatre, received Grand Prix at Baghdad Theater Festival for the play "Caligula".
Book on Ukrainian Cultural Heritage Published in the UK
The British publishing house Thames & Hudson released an illustrated book about the cultural heritage of Ukraine Treasures of Ukraine: Nation's Cultural Heritage. It contains 220 illustrations and 256 pages.
Starlink to Help Ukraine Create Public Wi-Fi Hotspots
The Digital Ministry plans to deploy public Wi-Fi hotspots, Minister of Digital Transformation Mykhailo Fedorov said in an interview with Forbes. According to him, Ukraine is in the process of getting 1570 terminals from Polish colleagues. They will be used to create public Wi-Fi points on the railway and social infrastructure facilities.