Digital Archive with Destroyed Monuments of Heritage Created in Ukraine
01.11.2022
3D model of destroyed building / screenshot from Scan UA
Volunteers developed a website Scan UA that captures 3D models of Ukrainian heritage monuments, buildings, and military equipment that were destroyed by the Russians.
For this purpose, they use 3D scanning and photogrammetry.
This initiative aims to show Ukrainian monuments that can be destroyed because of the war in Ukraine.
In particular, the site contains 3D models of the destroyed Kharkiv school №134, and fire station, as well as destroyed and damaged monuments of Kyiv and Chernihiv.
According to the Ministry of Culture and Information Policy of Ukraine, Russia has already destroyed or damaged 552 cultural heritage sites and cultural institutions in Ukraine.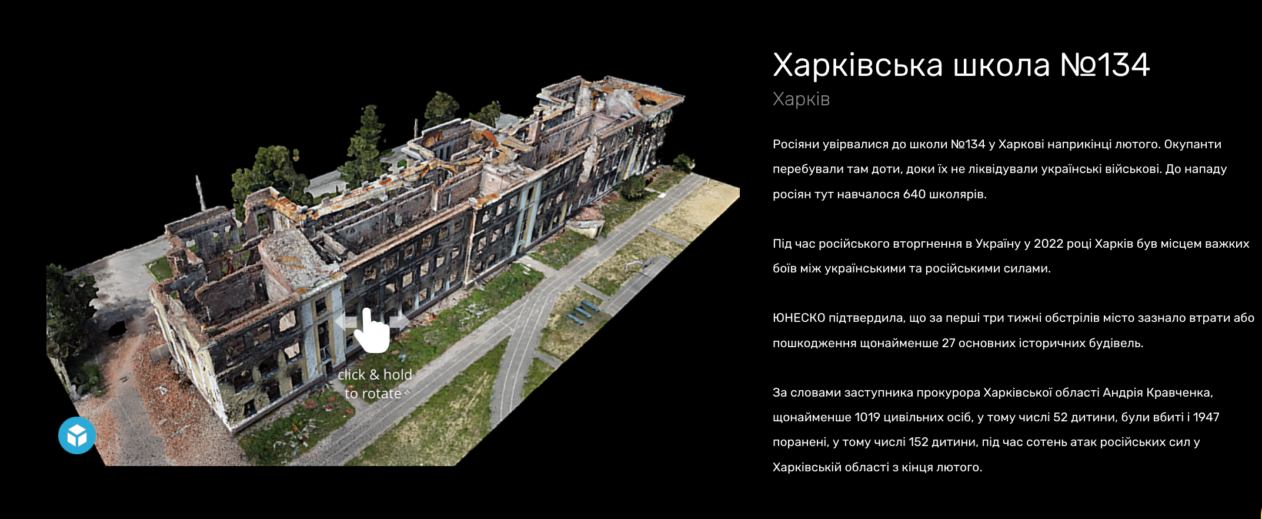 To record war crimes, volunteers have created a digital archive of Ukrainian heritage that can be used to raise awareness of its destruction and the need for preservation.
Thames & Hudson publishing house has released an illustrated book about Ukrainian cultural heritage Treasures of Ukraine: Nation's Cultural Heritage.