Book on Ukrainian Cultural Heritage Published in the UK
31.10.2022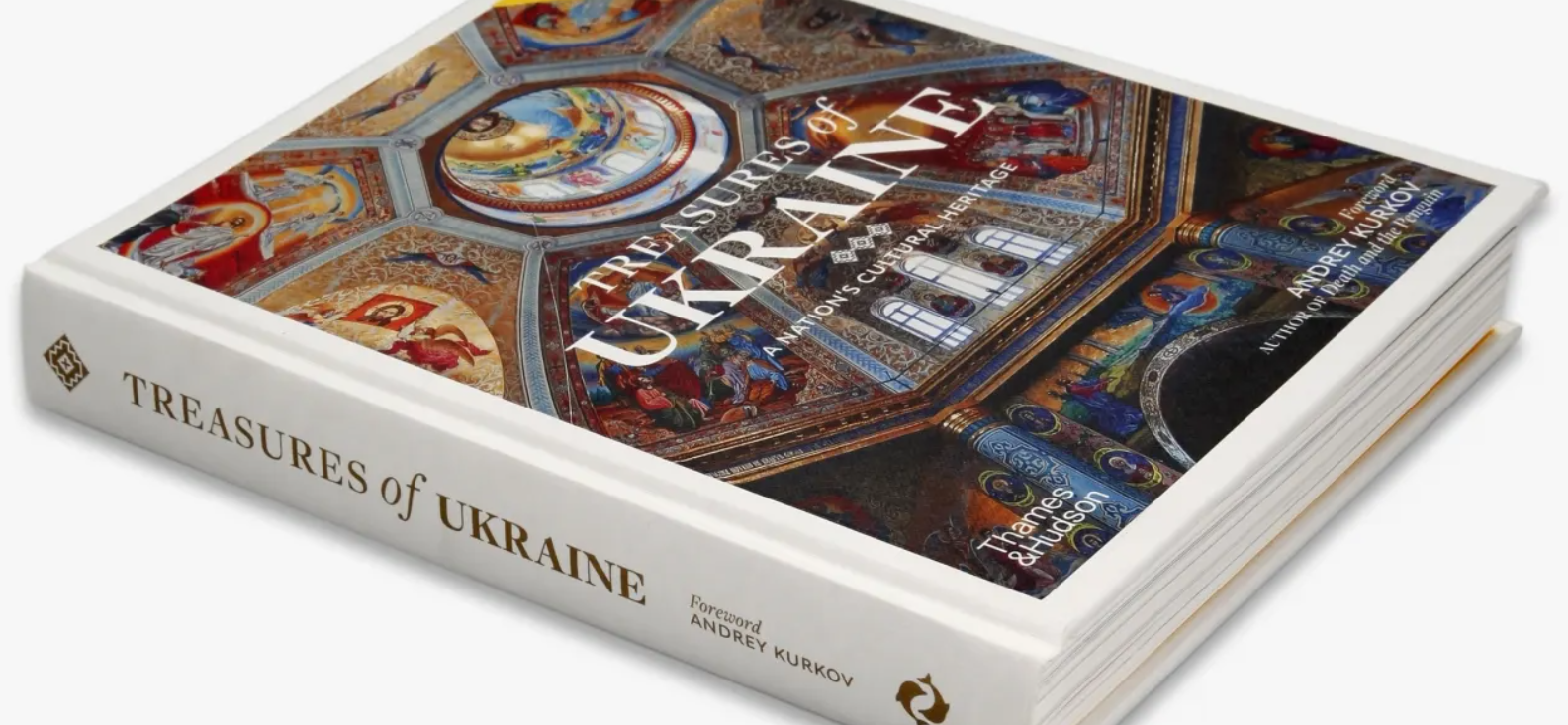 Treasures of Ukraine: Nation's Cultural Heritage / thamesandhudson.com
The British publishing house Thames & Hudson released an illustrated book about the cultural heritage of Ukraine Treasures of Ukraine: Nation's Cultural Heritage. It contains 220 illustrations and 256 pages.
"The significance of the pieces is explained by renowned artists, curators, and critics, revealing the nation's complex history and its impact on the present. From the development of ancient cultures like Trypillia and Scythia to early states such as Kyivan Rus and the Cossack Hetmanate, to the dawn of Modernism and the striking contemporary paintings and political artworks being produced today, Treasures of Ukraine reminds us that art and monuments represent powerful sources of collective memory and identity," the publishing house stated.
The publication Treasures of Ukraine: Nation's Cultural Heritage has a foreword written by Ukrainian writer Andriy Kurkov. His co-authors are: Andriy Puchkov, Christian Raffensperger, Diana Klochko, Maksym Yaremenko, Alisa Lozhkina, Myroslava M. Mudrak, Oleksandr Solovyov. All this was compiled by Victoria Burlaka.
The book is available for £25.00. All proceeds will be donated to PEN Ukraine, to help Ukrainian authors in need and support museums in Ukraine.
Thames & Hudson was founded in 1949. The name of the company reflects its international presence, particularly in London and New York. They publish books in all categories of visual creativity: art, architecture, design, photography, fashion, film and performing arts. Books on archaeology, history and popular culture are also published.