Ukrainian Institute Launched an English Guide to Ukrainian Culture on Independence Day
25.08.2023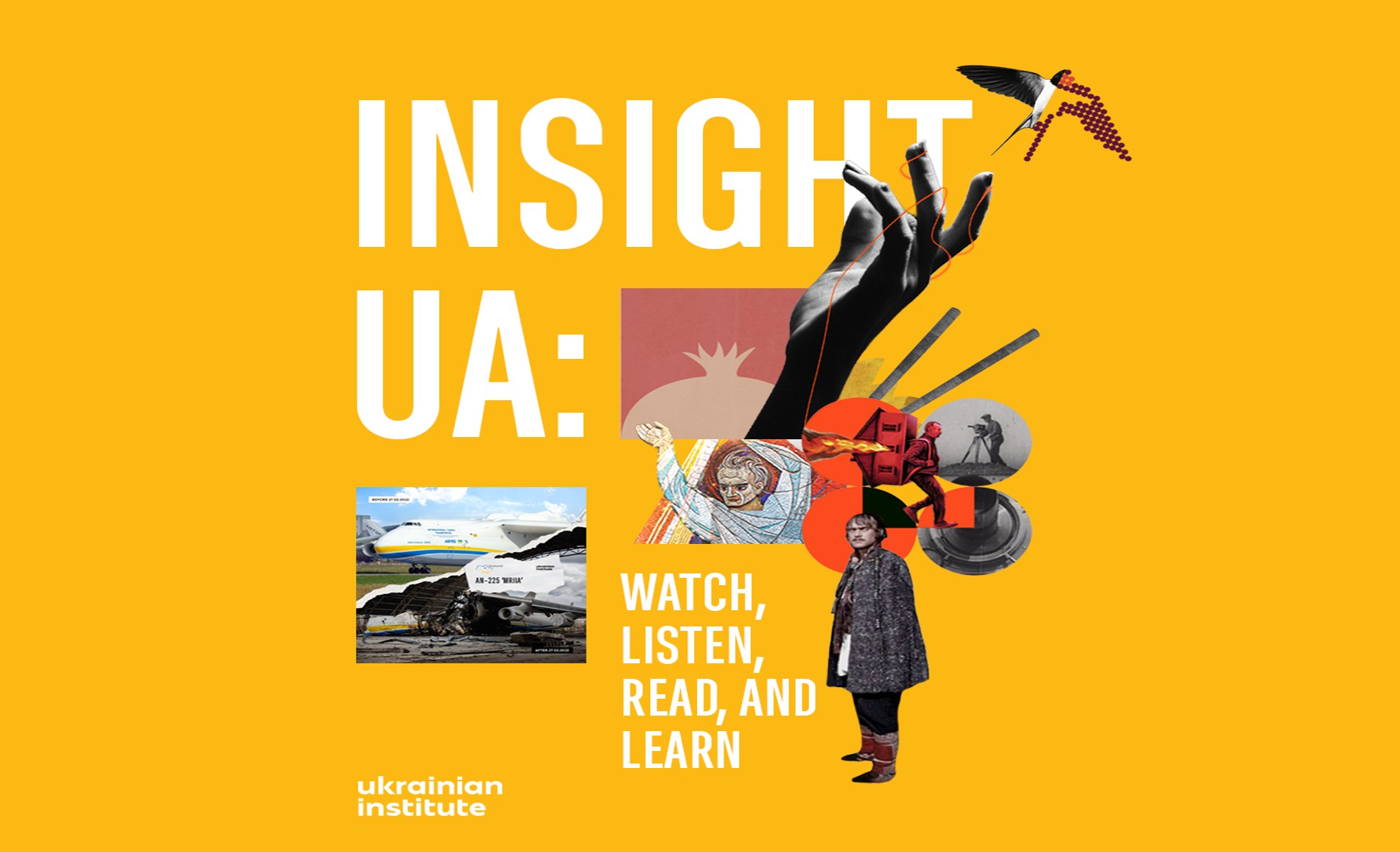 Picture of a platform from the Ukrainian Institute
On August 24, Ukrainian Institute launched Insight UA, an online English guide to Ukrainian culture, personalities, and "awe-inspiring events."
"Insight UA was released as a response to a huge interest in learning about Ukrainian culture in the world," explains Tetiana Filevska, a creative director of the Ukrainian Institute. "More requests from people who want to understand Ukraine [means that we] need new effective tools to meet them."
The project brings everybody who wants to find out more about Ukrainian culture closer to Ukrainian music, literature, theater, cinema, and visual arts.
A separate section is dedicated to Crimea that has been temporarily occupied by Russians since 2014, and to voices of people who are from there and cannot return yet. It's a joint collaboration of Ukrainer and the Ukrainian Institute.
Insight UA offers a collection of 150 Ukrainian movies, analytical texts and art pieces about to decolonization, video-explainers, and much more to English-speaking audiences. The project team says, "This is a journey into Ukrainian culture, and everyone can join."
The project's launch was dedicated to the 32nd anniversary of Ukraine's Independence.
Also read
Russian propaganda narratives of winter-spring 2023 — fact-checking report. Gwara Media's fact-checking team processed thousands of inquiries received by our Perevirka bot and figured out Russian propagandists' main talking points.
2.4 million people left Ukraine since the Russian full-scale invasion began. Opendatabot reports the state border has been crossed 50 million times in just 1.5 years.