Kharkiv Theater Berezil Won Grand Prix of Baghdad Festival
31.10.2022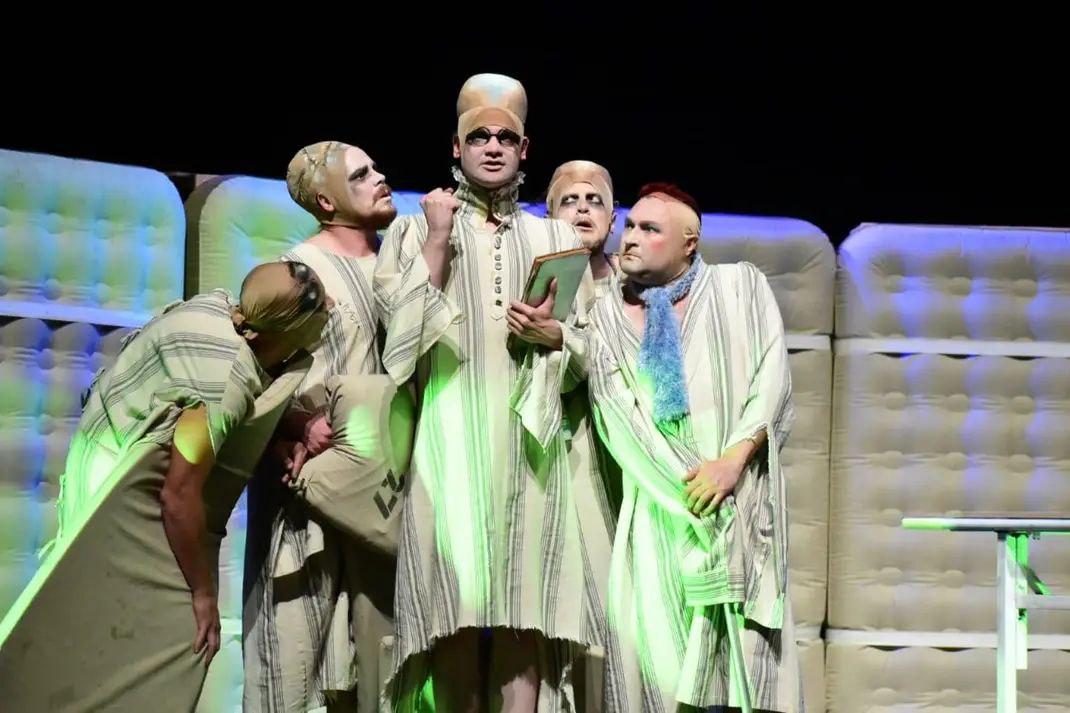 Kharkiv Theater Berezil, Baghdad Theater Festival, "Caligula" / Photo: Berezil`s Facebook
Kharkiv Theater Berezil, part of Taras Shevchenko Academic Ukrainian Drama Theatre, received Grand Prix at Baghdad Theater Festival for the play "Caligula".
This was reported on Oct. 29, on Berezil`s official Facebook.
Moreover, the actor Maksym Sterlyk won the "best male role" nomination.
"The Ukrainian show (Caligula) directed by Alexander Kovshan won the award for the best-integrated show at the third session of the Baghdad International Theater Festival, which came to a close today, Friday. The festival, which was held under the slogan (Because Theater Lights Life), presented over nine nights more than 20 performances from Iraq, Syria, Jordan, Palestine, Libya, Morocco, Tunisia, Algeria, Oman, Bahrain, France, Belgium, Iran, Ukraine, and Russia,"  reported Shafaq News on Oct. 29.
According to Berezil theater, the festival and the play gave an opportunity "to discover the original theater culture of the Arab world and to present Ukrainian/European theater".
"In the current dramatic times, when even our small team is scattered throughout the country, the opportunity to gather together, create a play, and receive recognition is particularly valuable," stated the theater on Facebook
More details
Berezil was an avant-garde Soviet Ukrainian theater troupe founded by Ukrainian movie and theater director Les Kurbas. Its original home was in Kyiv, but in 1926 the troupe moved to Kharkiv. Also known as Artistic Organization Berezil, the company included several studios, a journal, a museum, and a theater school.
Earlier, we reported that on Nov. 4 and 5, the actors of the National Academic Theater of Lesya Ukrainka would perform "On the Field of Blood" at the Jersey City Theater Center at JCTC Studios.