Ukraine under Attack on Oct. 31: no Electricity in Part of Kyiv, Kharkiv Metro Stops Operating
31.10.2022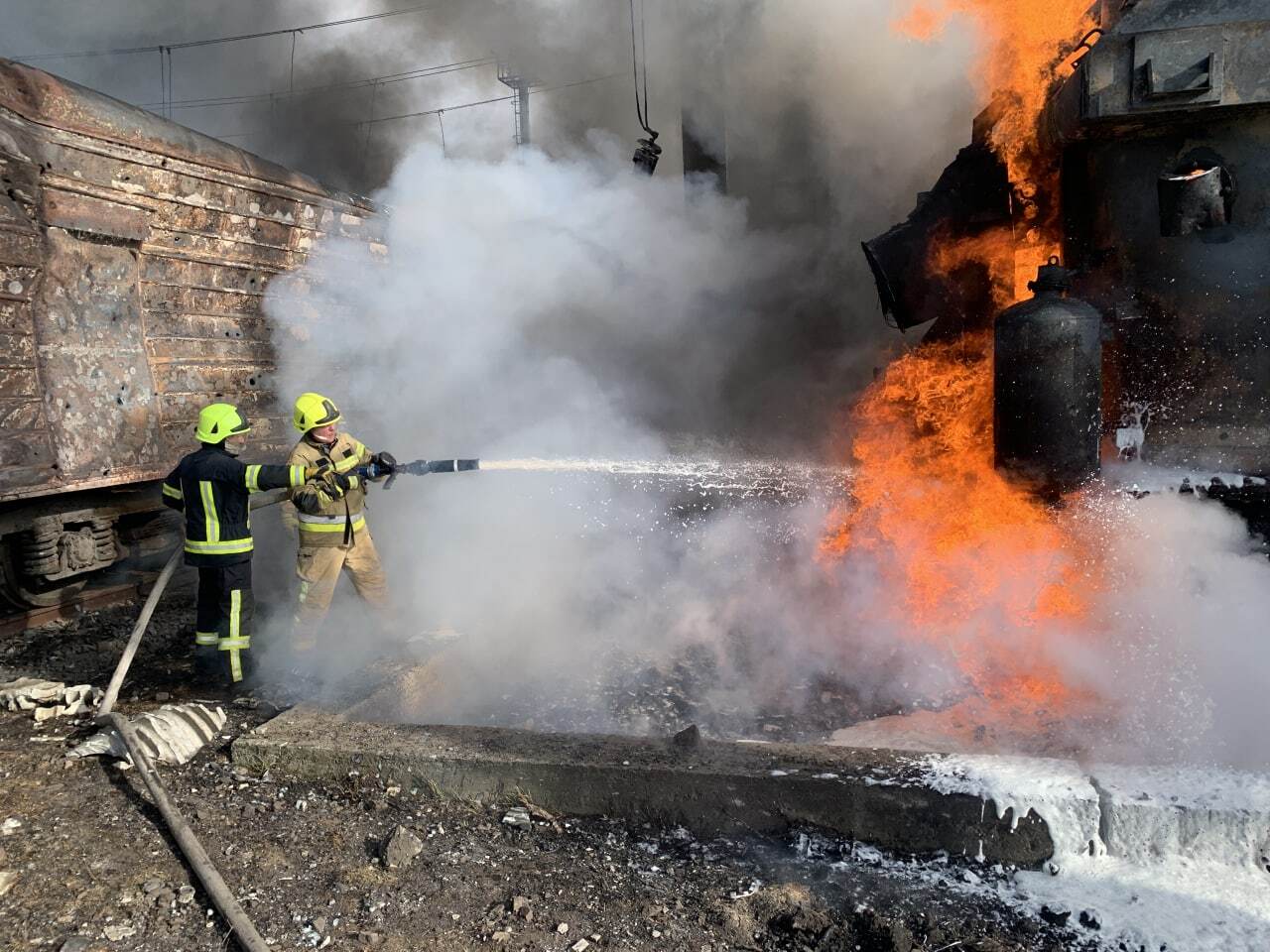 Eliminating the consequences of missile strikes / vgolos.ua
On Monday, Oct. 31, the Russian army launched massive attacks on Ukraine. The occupiers shelled the objects of critical infrastructure in Kyiv, due to which part of the capital was left without electricity and water supply.
Kyiv Mayor Vitali Klitschko reported this on Telegram.
"Due to strikes on critical infrastructure facilities, part of the capital is left without electricity supply. There is also no water supply in some districts. All the services are working. More details to come later," Klitschko wrote.
Mayor Klitschko added that energy infrastructure employees were working to restore electricity after the damage caused to the power facility that had been supplying about 350,000 apartments.
Ukrainian Railways reports about power outages
Ukrainian Railways company "Ukrzaliznytsia" has launched the reserve diesel locomotives to ensure the operation of the transport system.
Metro stopped operating in Kharkiv
Kharkiv Mayor Ihor Terekhov reported this on Telegram.
"After the morning attacks, the situation in Kharkiv is quite difficult. The object of critical infrastructure had been hit, as a result of which the subway and ground electric transport were cut off electricity. The trolleybuses and trams have been replaced by buses. There are also problems with water supply, but our utility workers are doing everything possible to restore water supply to the homes of Kharkiv residents as soon as possible," wrote Terekhov.
Strikes in Cherkasy Oblast
The Russian military also struck an energy facility in Cherkasy Oblast, leaving some of it without electricity. Emergency service workers are doing everything possible to eliminate the consequences, Cherkasy Oblast Governor Ihor Taburets reported on Telegram.
Russian missiles hit critical infrastructure in Dnipropetrovsk Oblast
Russian troops hit energy infrastructure facilities in Dnipro and Pavlograd in Dnipropetrovsk Oblast, the Head of the Regional Military Administration Valentyn Reznichenko said.
"The Russians targeted energy infrastructure facilities in Dnipro and Pavlograd. Serious destruction caused," Reznichenko reported on Telegram.
In general, it is reported that Russian missiles hit critical infrastructure in Kyiv and oblast, Kharkiv, Bukovina, Kirovohrad Oblast, and Cherkasy Oblast.
More details
After the massive strike on the country on Oct. 10, Ukraine's energy minister Herman Halushchenko called the attacks on the energy system "the biggest during the entire war" — up to 30% of all energy facilities in the country were damaged, causing massive blackouts. On Oct. 19, Deputy Head of the President's Office Kyrylo Tymoshenko announced that the restrictions on electricity consumption would be introduced throughout Ukraine.