GwaraDaily. Latest News from Kharkiv and Ukraine: October 24
24.10.2022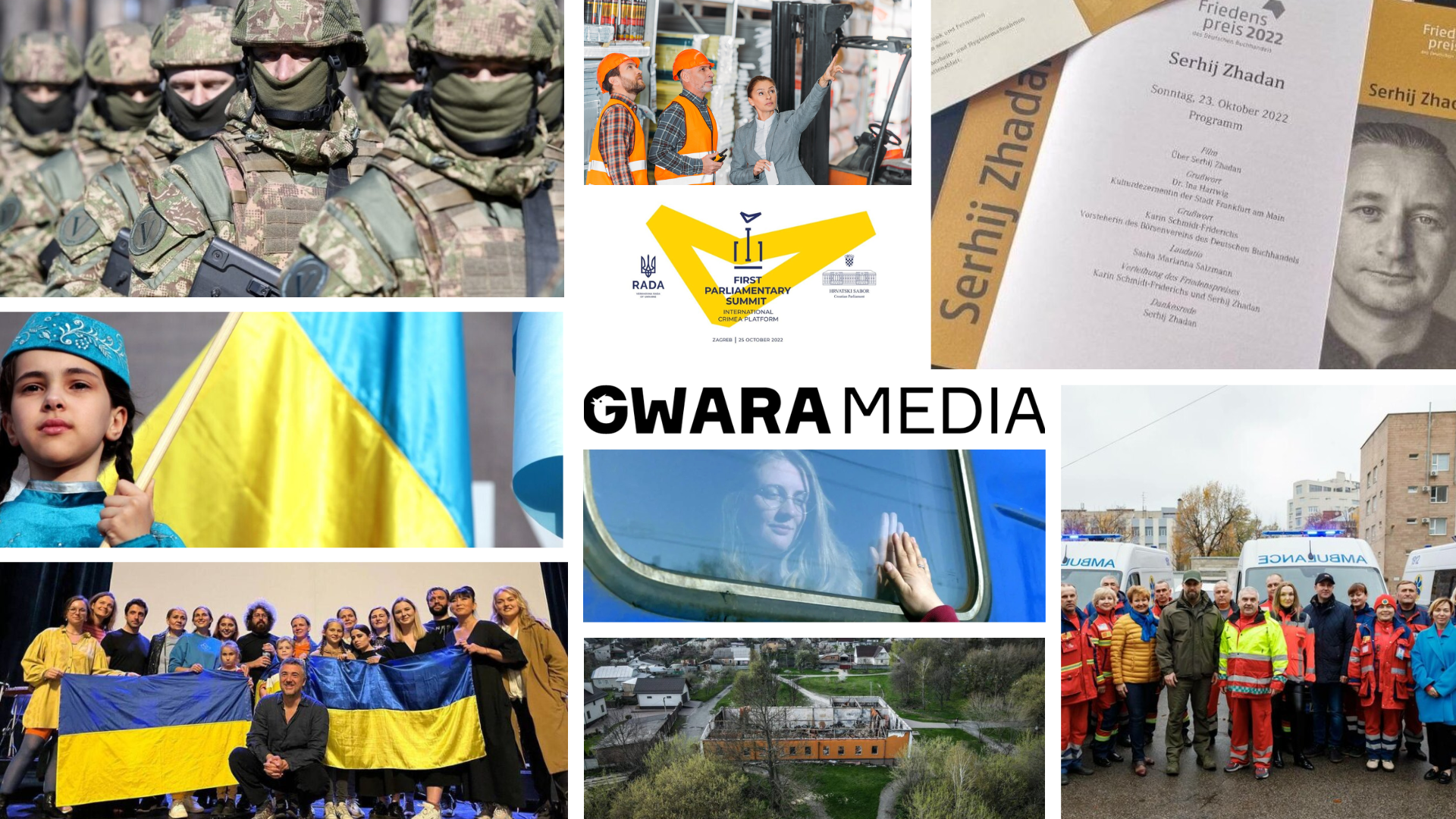 GwaraDaily, October 24
Gwara Media publishes a short digest of major news from Kharkiv and Ukraine on October 24, 2022. To find out more, follow the link. Briefly, clearly and precisely.
Over 2 Million Ukrainians did not Return Home due to the War
The difference between the number of Ukrainians who left and returned from abroad in 8 months is 2,179,821 people. While during the summer, the number of returning citizens exceeded the number of those leaving.
Kharkiv Oblast Obtained 5 Ambulances and a Mobile Obstetric Clinic
Five ambulances of Citroën class C with the largest equipment were handed over to the regional Center for Emergency Medicine and Disaster Medicine. These vehicles were purchased under the United24 program to work in the de-occupied areas of the region.
Most Ukrainians Support Continuation of Armed Resistance against Russia
86% of Ukrainians believe that their country should continue to fight Russia, despite Russian shelling that destroys infrastructure and takes lives, even if the aggressor doesn't stop attacking Ukrainian cities. Among them, 71% completely agree with this opinion, and the remaining 15% would rather agree.
Serhiy Zhadan Got the Peace Prize of German Book Trade
The prize is usually awarded to a person who "has made an outstanding contribution to the promotion of the idea of peace through his or her activities in the fields of literature, science and art".
Unemployment Rate in Ukraine to Reach 30%
The unemployment rate in Ukraine is expected to reach 30% by the end of 2022, according to the Ministry of Economy. Yulia Svyrydenko said that during the Fifth Ukrainian-German Economic Forum.
Parliamentary Summit of the Crimea Platform to Be Held in Croatia
According to the organizers, the purpose of the event is "to highlight important issues related to the occupied Crimean Peninsula, namely: the prospects of bringing Russia and Russian officials to justice for international crimes committed in the occupied Crimea, the issue of the future reintegration of Crimea after de-occupation, the Croatian experience of reintegration of territories and the possibility of its application in the Ukrainian realities in the future".
Maria Prymachenko Museum 3D Tour Created
The Ministry of Culture and Information Policy of Ukraine and the mobile operator Vodafone created a virtual tour of the museum in Ivankiv, which used to be home to dozens of works by prominent Ukrainian folk art painter Maria Prymachenko famous for her artworks in the naïve style.
Crimean Tatar Language Corpus to be Created in Ukraine
An online platform that will serve as an open database of educational, scientific, and other materials in Crimean Tatar language will be created in Ukraine.
Lullaby for Mariupol by Opera Aperta Performed at Triennale Milano
On Oct. 22, Lullaby for Mariupol by Opera Aperta performed at Triennale Milano as part of Planeta Ukrain exhibition. The performance at Triennale Milano was dedicated to the victims of Russian aggression, reported the Ministry of Culture and Information Policy of Ukraine.