Lullaby for Mariupol by Opera Aperta Performed at Triennale Milano
24.10.2022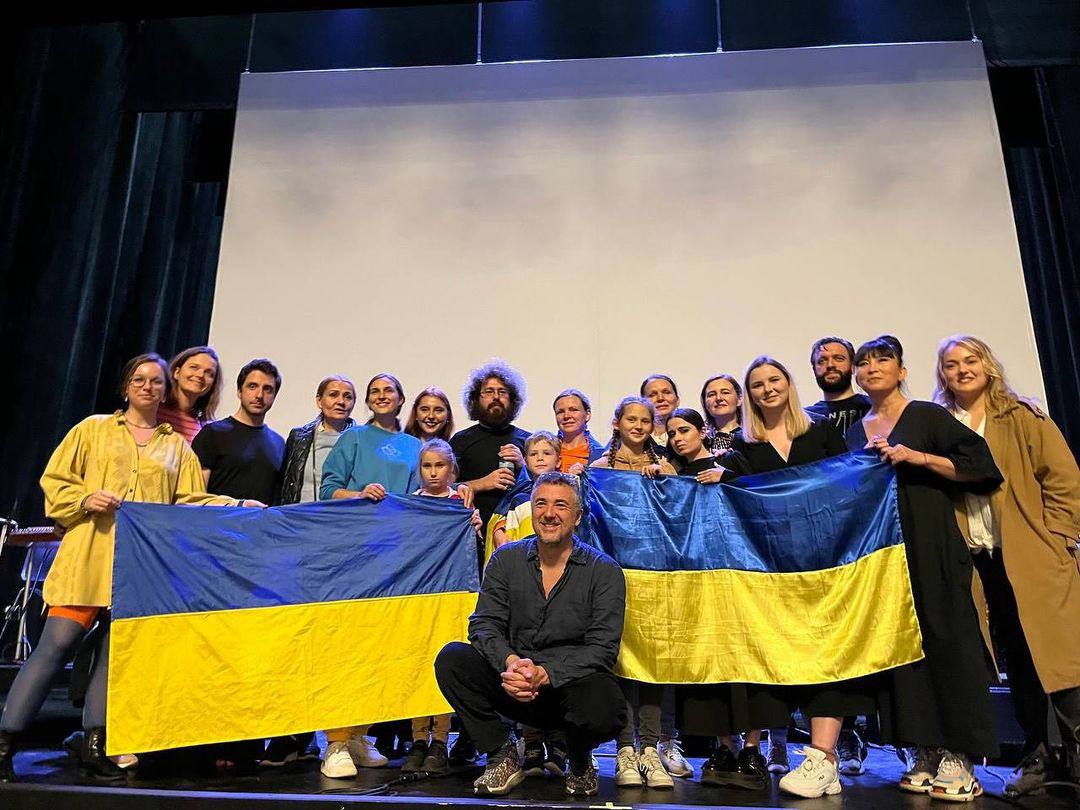 Lullaby for Mariupol / Photo: the Ministry of Culture
On Oct. 22, Lullaby for Mariupol by Opera Aperta performed at Triennale Milano as part of Planeta Ukrain exhibition.
The performance at Triennale Milano was dedicated to the victims of Russian aggression, reported the Ministry of Culture and Information Policy of Ukraine.
On Feb. 22, before the beginning of the full-scale invasion, Ukrainian composers Roman Grygoriv and Illia Razumeiko composed a piece for microtonal bandura called "Mariupol". On the 21st day of the invasion, they performed "Mariupol" in the form of a 7-hour composition installation on March 16.
In May 2022, with the artists of Opera Aperta, the piece was transformed into a concert video-vocal-instrumental performance, "Lullaby for Mariupol", that combines microtonal string instruments with traditional Ukrainian Lullabies from different regions of the country.
According to Uniarts Helsinki, "in October 2022, a new version of Lullaby for Mariupol by Opera Aperta will be created in collaboration with students from the Global Music Department of the Sibelius Academy, University of the Art Helsinki, in cooperation with the Espoo City Theatre and MiklagardArts. The artistic outcome of this collaborative work will be presented at Global Fest, on Dec. 16,, with an intercultural ensemble consisting of students from the Global Music Department and musicians from Ukraine. The performance in December will be dedicated to all victims of Russian aggression."
More details
Planeta Ukrain is a Ukrainian pavilion at Triennale Milano curated by writer Gianluigi Ricuperati with actress Lidia Liberman and pianist Anastasia Stovbyr. The exhibition presents "an overview of contemporary Ukrainian culture touching on different disciplinary fields". Among others involved in the project are artist and photographer Boris MIchajlov, artist Nikita Kadan, cartoonist Sasha Sinimova, and photographer and writer Yevgenia Belorusets.
Earlier this month, ambassador of Save Ukrainian Culture Project Kalush Orchestra released a song with the Finnish band The Rasmus.