Ambassador of Save Ukrainian Culture Project Kalush Orchestra Released Song with The Rasmus
21.10.2022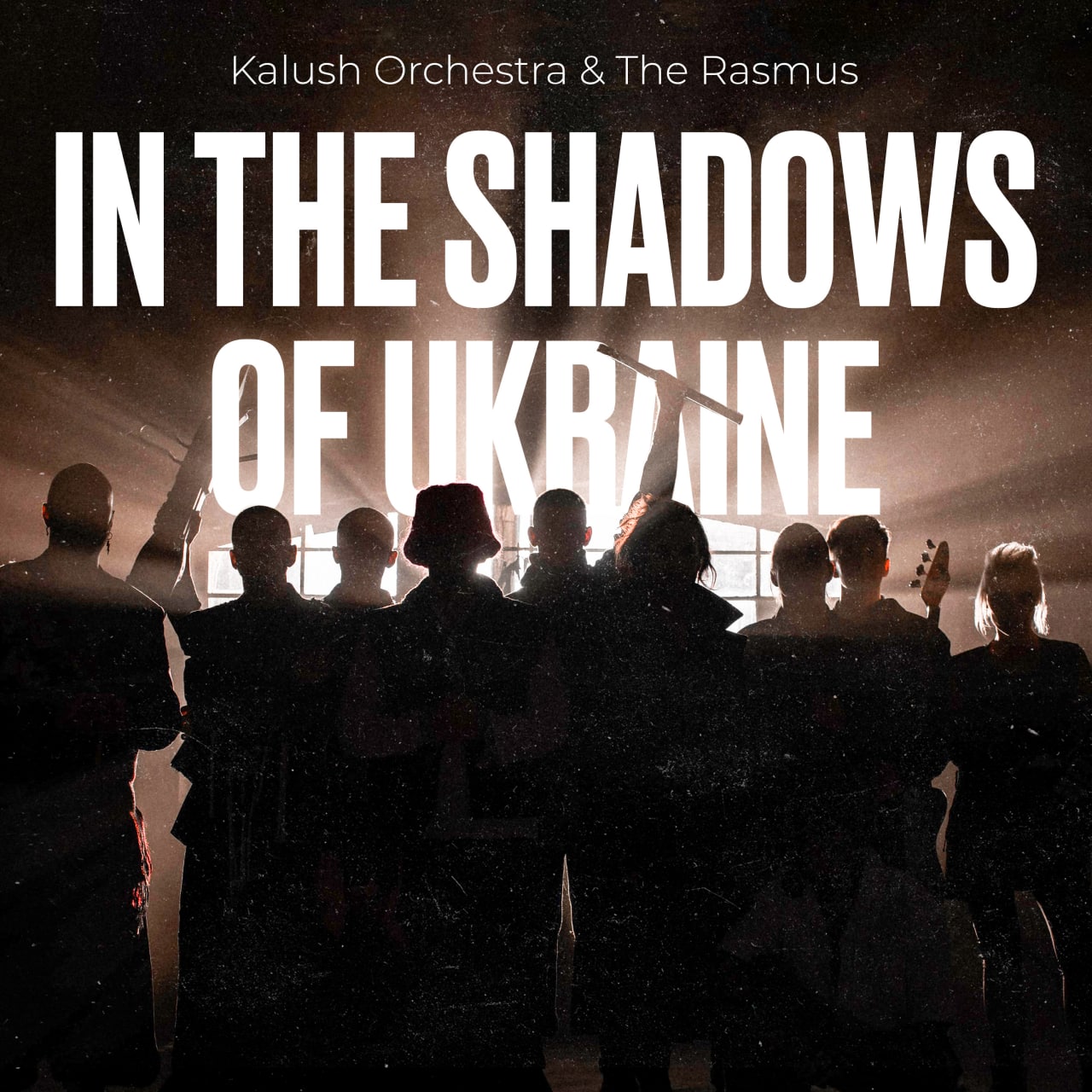 In the Shadows of Ukraine / Image: The Village Ukraine
Kalush Orchestra released a song together with the Finnish band The Rasmus. The track is called In The Shadows Of Ukraine.
This track is a transformation of the song In The Shadows by the Finnish band with Ukrainian verses and sound, reports The Village Ukraine. The Rasmus also represented their country at the Eurovision Song Contest , where the two bands agreed to work together.
"In Turin, Kalush Orchestra approached us with the idea of ​​a mashup version of Stefania, The Shadows, Jezebel. We performed the mashup at a street concert, and it felt like the magic was happening. I was impressed by the music of the Kalush Orchestra. Playing the flute combined with beatboxing gave me goosebumps. I have never seen anything like this in my life. It's something incredible," says The Rasmus guitarist Eero Heinonen.
In The Shadows Of Ukraine is a combination of traditional Ukrainian folk, hip-hop, and rock. The Rasmus sing along with the Kalush Orchestra in Ukrainian in the melodic choral part of the track.
Earlier the winner of this year's Eurovision Kalush Orchestra became an ambassador of the project Save Ukrainian Culture.
Save Ukrainian Culture is a joint project of the Ministry of Culture and Information Policy of Ukraine and Vodafone Ukraine aimed at raising charitable funds for the restoration and preservation of cultural heritage in Ukraine, which has suffered as a result of Russia's full-scale invasion of Ukraine since February 24, 2022.