GwaraDaily. Latest News from Kharkiv and Ukraine: October 10
10.10.2022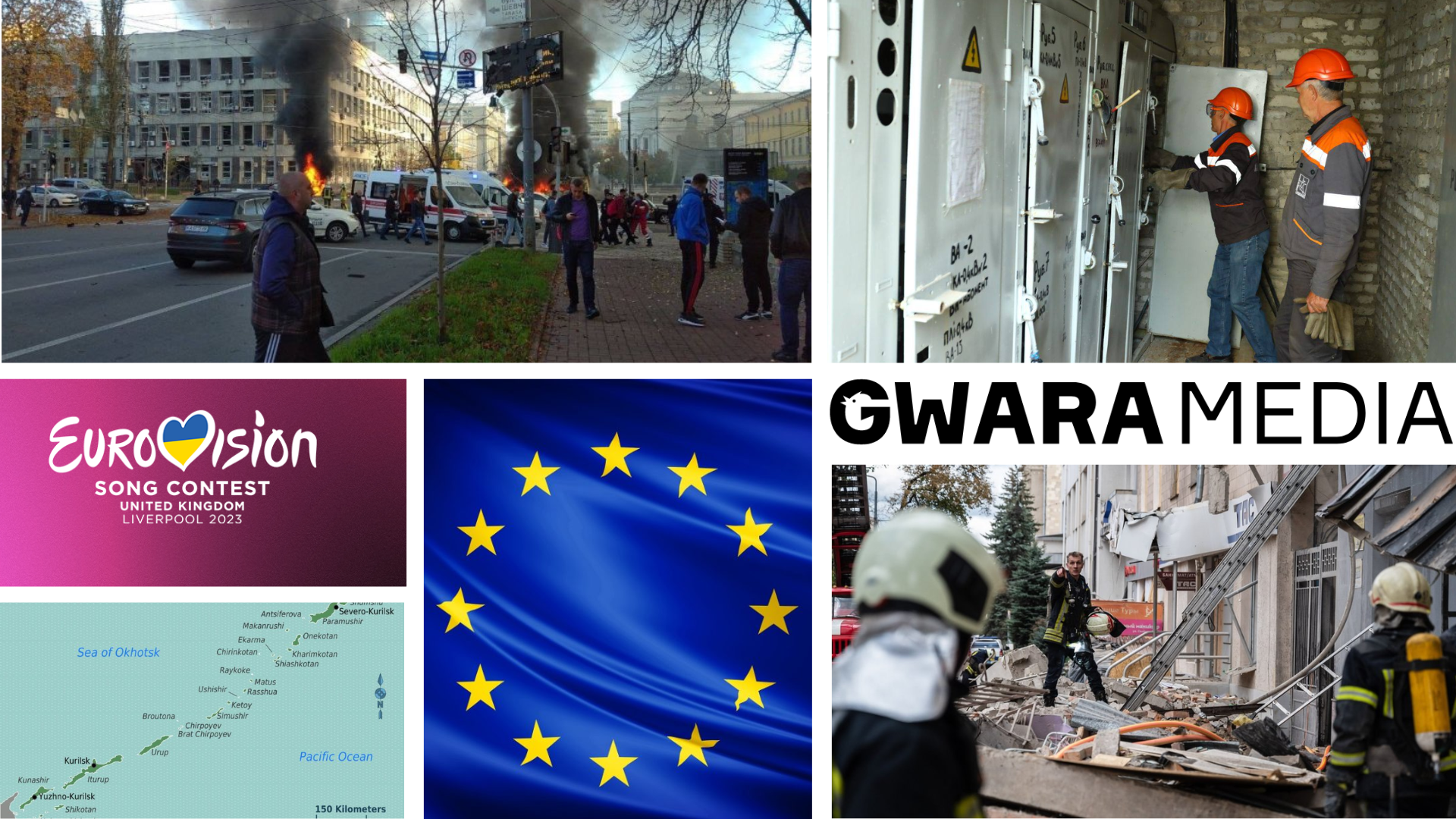 GwaraDaily, October 10
Gwara Media publishes a short digest of major news from Kharkiv and Ukraine on October 10, 2022. To find out more, follow the link. Briefly, clearly and precisely.
Russians Launched Massive Missile Attack on Ukraine
Russian missiles and kamikaze drones struck central Kyiv and other major cities in Ukraine in the largest-scale coordinated missile attack against Ukraine since the full-scale invasion began on Feb. 24. Dozens of other explosions were reported across Ukraine, including in Kharkiv, Kryvyi Rih, Lviv, Dnipro, Ternopil, Kremenchuk, Khmelnytskyi, and Zhytomyr.
Russia Attacks Critical Infrastructure in Kharkiv
All the emergency services are working to restore the damaged infrastructure as soon as possible. Kharkivoblenergo, the Kharkiv electricity supply company, reports electricity getting back in some districts of the city. According to Kharkiv Mayor Ihor Terekhov, the operation of buses is organized in a way that locals can get to any point in Kharkiv.
Ukraine Officially Recognizes Russia's Occupation of Kuril Islands
Ukraine officially recognized Russia's occupation of the Kuril Islands thereby supporting Japan. 287 members of the parliament of Ukraine supported the appeal to the international community regarding the Northern Territories of Japan.
Ukrainians to Limit Electricity Consumption in the Evening
Government officials urged Ukrainians to limit electricity consumption from 17:00 to 23:00 during peak load hours. Deputy Head of the Presidential Office Kyrylo Tymoshenko announced it. According to him, it will help to overcome critical loads of our power grids.
EU Extends the Temporary Protection for Ukrainians for Another Year
On Oct. 10, the European Commission decided to extend the Temporary Protection Directive for Ukrainians till March 2024. The EU Temporary Protection Directive provides Ukrainians who were forced to leave the country because of the Russian invasion the right to live, work, and get accommodation, education, and medical care in the European Union.
Liverpool to Host Eurovision 2023
Liverpool was chosen following a strong city bid process that examined facilities at the venue; the ability to accommodate thousands of visiting delegations, crew, fans, and journalists; infrastructure; and the cultural offer of the Host City in reflecting Ukraine's win in 2022.