Russia Attacks Critical Infrastructure in Kharkiv
10.10.2022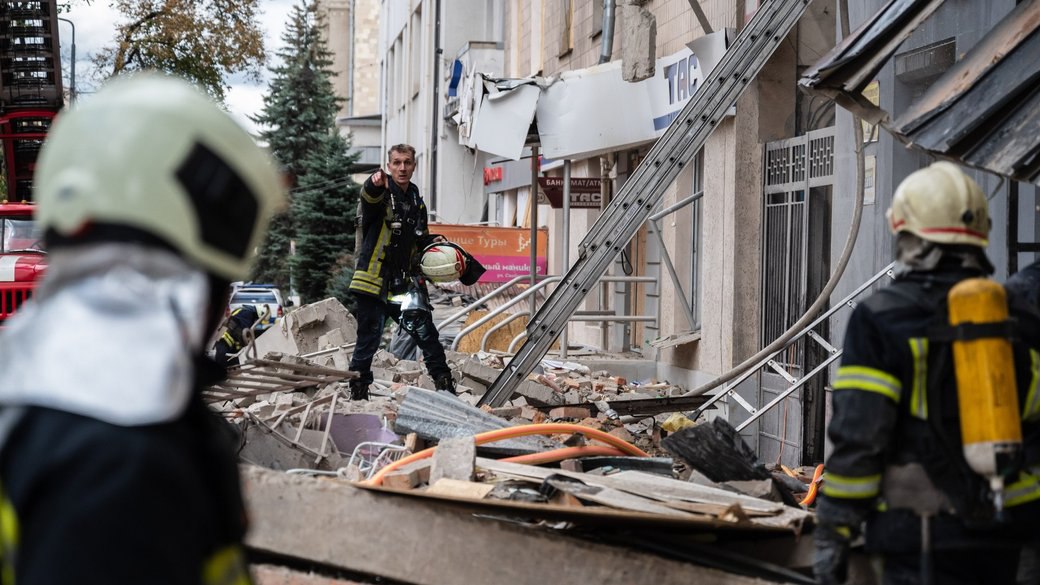 The consequances of the rocket attacks in Kharkiv / Photo: UNIAN
On Oct. 10, critical infrastructure objects were damaged as a result of Russian missile attacks on Kharkiv.
"Electricity and water supply may be temporarily unavailable in Kharkiv Oblast," warned the head of Kharkiv Regional Military Administration Oleh Syneyhubov.
All the emergency services are working to restore the damaged infrastructure as soon as possible. Kharkivoblenergo, the Kharkiv electricity supply company, reports electricity getting back in some districts of the city. According to Kharkiv Mayor Ihor Terekhov, the operation of buses is organized in a way that locals can get to any point in Kharkiv.
In the morning, the Russian army attacked the city with rockets. Electric transport stopped operating, the metro stations turned into shelters. Kharkiv locals reported problems with electricity, water supply, and Internet connection. The city government emphasized the importance of staying in shelters.
"The enemy is striking the critical infrastructure of our region. Keep calm and be patient. Energy workers are at their workplaces and are doing everything possible to restore the electricity supply as soon as possible," said Oblenergo addressing Kharkiv citizens in the morning.
According to preliminary data, three rockets hit the energy facility. Kharkiv Mayor Ihor Terekhov called "global" the damage caused to the city infrastructure by Russian attacks.