Kharkiv Oblast Obtained 5 Ambulances and a Mobile Obstetric Clinic
24.10.2022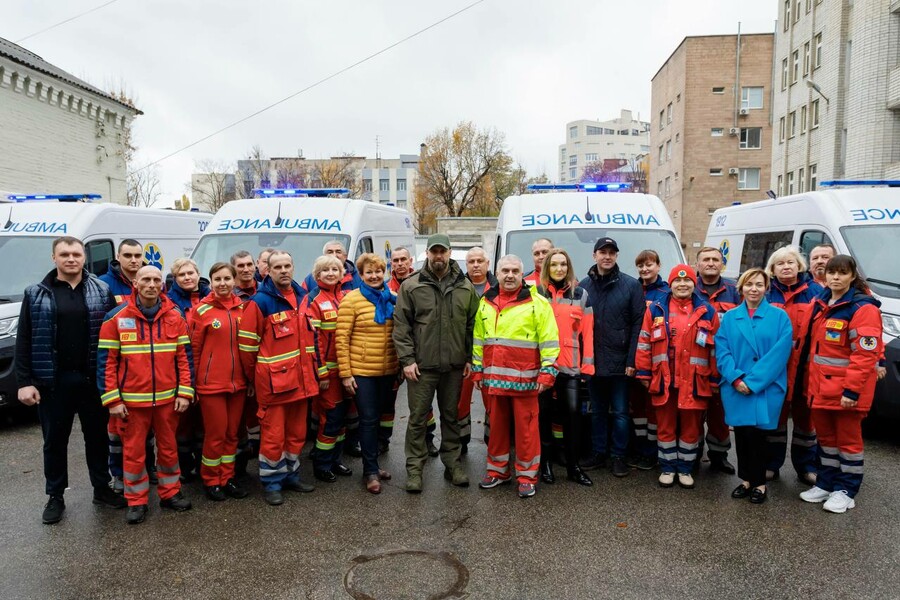 Ambulances in Kharkiv Oblast / kharkivoda.gov.ua
Five ambulances of Citroën class C with the largest equipment were handed over to the regional Center for Emergency Medicine and Disaster Medicine.
These vehicles were purchased under the United24 program to work in the de-occupied areas of the region.
In addition, the United Nations Population Fund in Ukraine provided a mobile obstetric and gynecological mobile outpatient clinic to work in the reoccupied settlements of the Kharkiv region.
"It is extremely important for us to ensure the provision of quality medical care in the region, especially in the de-occupied territories. The obstetric and gynecological mobile outpatient clinic is designed not only for childbirth but also for the examination of women, a set of gynecological measures, and even surgical interventions. Doctors of the regional perinatal center will be on duty in the mobile maternity hospital," said Oleh Syniehubov, head of the Kharkiv Regional Military Administration.
At first, the obstetric and gynecological mobile outpatient clinic will start its work in liberated Izium.
Earlier, thanks to the UNITED24, the Kharkiv region received ambulances. Among the equipment of emergency vehicles: are oxygen cylinders, cardiac monitors and defibrillators, electrocardiographs, and artificial lung ventilation devices.