GwaraDaily. Latest News from Kharkiv and Ukraine: October 25
25.10.2022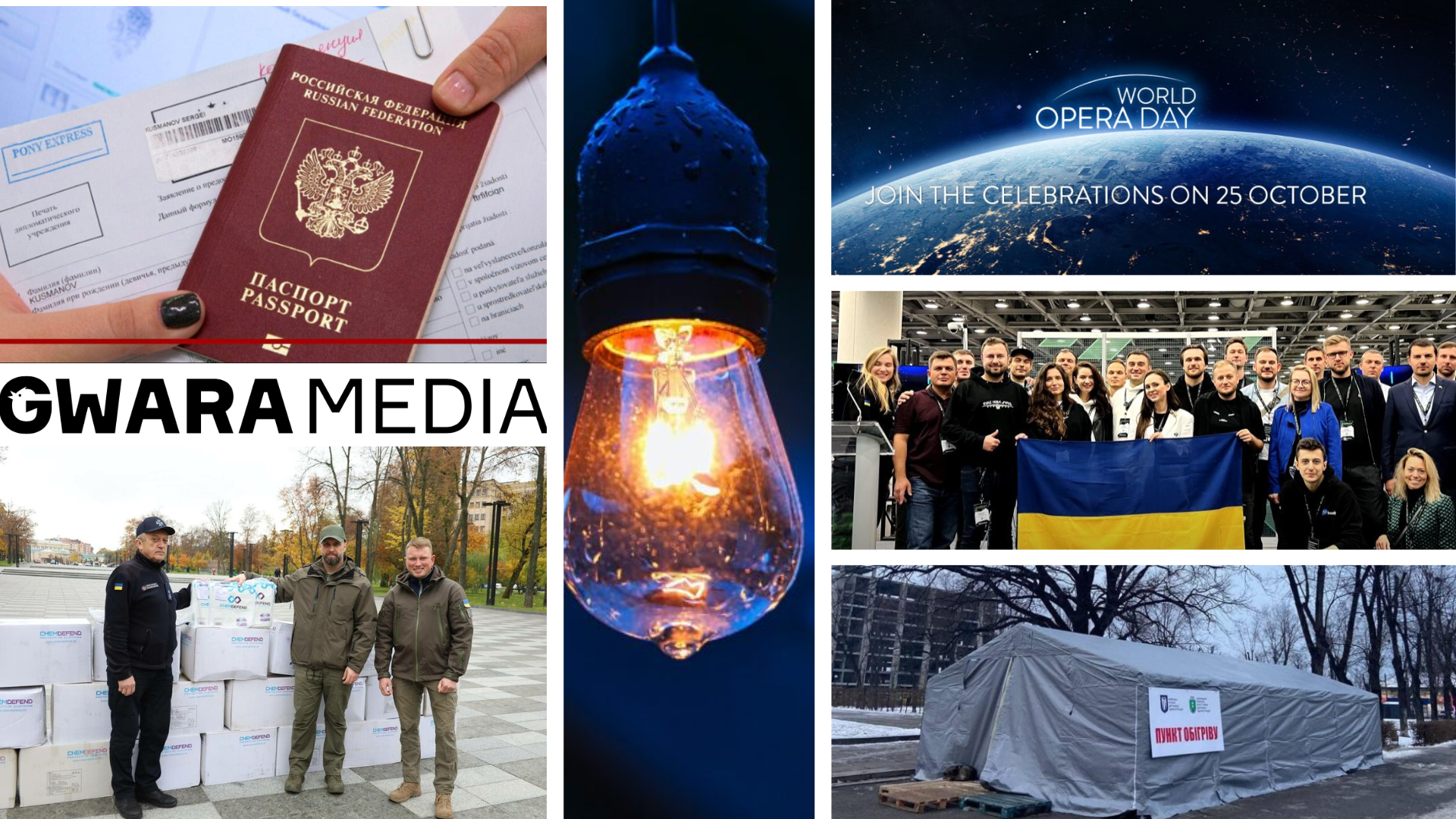 GwaraDaily, October 25
Gwara Media publishes a short digest of major news from Kharkiv and Ukraine on October 25, 2022. To find out more, follow the link. Briefly, clearly and precisely.
Kharkiv to Equip Warming Centers for Winter
The representatives of the international organization "World Central Kitchen" discussed further cooperation with Kharkiv authorities. Currently, they consider the needs of the city during the winter period.
Kharkiv Mayor: Citizens Reduced Electricity Consumption by 20%
Kharkiv Mayor Ihor Terekhov reported during the United News telethon that the residents reduced electricity consumption by 20%, which allows the city to avoid energy cuts.
Doctors and Rescuers of Kharkiv Oblast Got 1,000 Protective Suits
This special clothing is designed to protect against chemical, radiation, and biological threats. Doctors of the Kharkiv region received 700 sets of protective suits, and 300 – employees of the State Emergency Service.
Premiere of Borys Lyatoshynsky`s Opera Golden Crown to be Streamed Online
On Oct. 25, to mark World Opera Day, the Opera Vision platform will stream Golden Crown, the opera by Ukrainian composer Borys Lyatoshynsky that has never been performed outside Ukraine. 
Czech Republic Imposes Entry Ban on Russian Tourists
On Oct. 25, the Czech Republic introduced an entry ban for Russian tourists. According to Schengen Visa Info, the Czech Republic prohibits Russians from entering the country even with a valid Schengen visa issued by any member state of the European Union.
Ukraine Presented National Tech-Ecosystem in San Francisco
TechCrunch Disrupt is a large-scale conference that annually gathers more than 10,000 participants from 125 countries. Startup founders, developers, investors, and representatives of global technology companies take part in the event.