Doctors and Rescuers of Kharkiv Oblast Got 1,000 Protective Suits
25.10.2022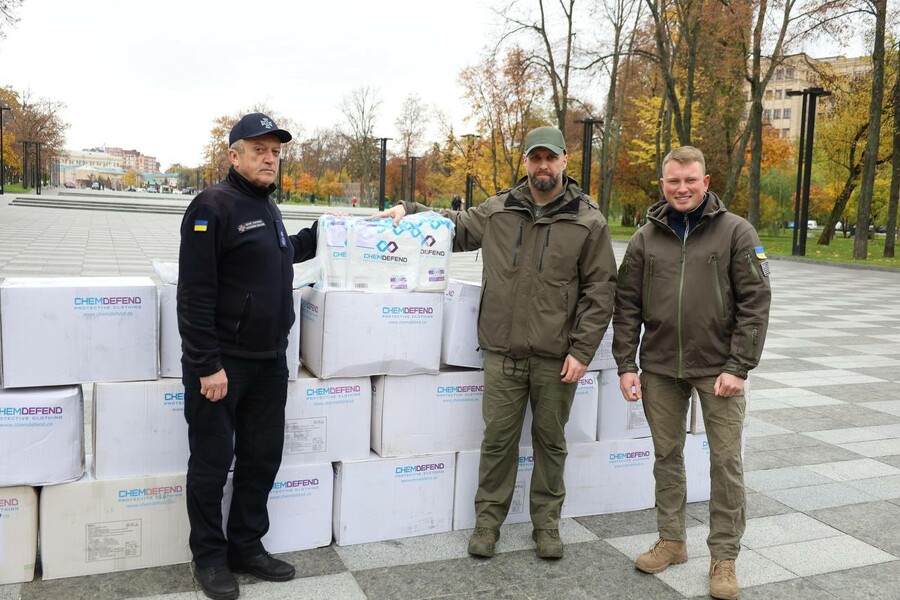 Oleh Syniehubov, Head of Kharkiv Regional Military Administration / kharkivoda.gov.ua
This special clothing is designed to protect against chemical, radiation, and biological threats.
Doctors of the Kharkiv region received 700 sets of protective suits, and 300 – employees of the State Emergency Service.
"Doctors and rescuers of the region should certainly have such protective kits at their disposal. We are grateful for the help of our German partners and our volunteers," said Oleh Syniehubov, Head of Kharkiv Regional Military Administration.
The protective kits were delivered to Kharkiv region by the head of the NGO "Unity and Development" Mykhailo Poperechniuk. In general, philanthropists from this organization have transferred to Ukraine more than 100 tons of humanitarian aid and military cargo.
German, American philanthropists and donors from Great Britain promise to support Kharkiv Oblast in the future, in particular, they will transfer sets of military uniforms.
Earlier, Kharkiv Oblast obtained five ambulances and a mobile obstetric clinic. These ambulances of Citroën class C with the largest equipment were handed over to the regional Center for Emergency Medicine and Disaster Medicine.