GwaraDaily. Latest News from Kharkiv and Ukraine: September 22
22.09.2022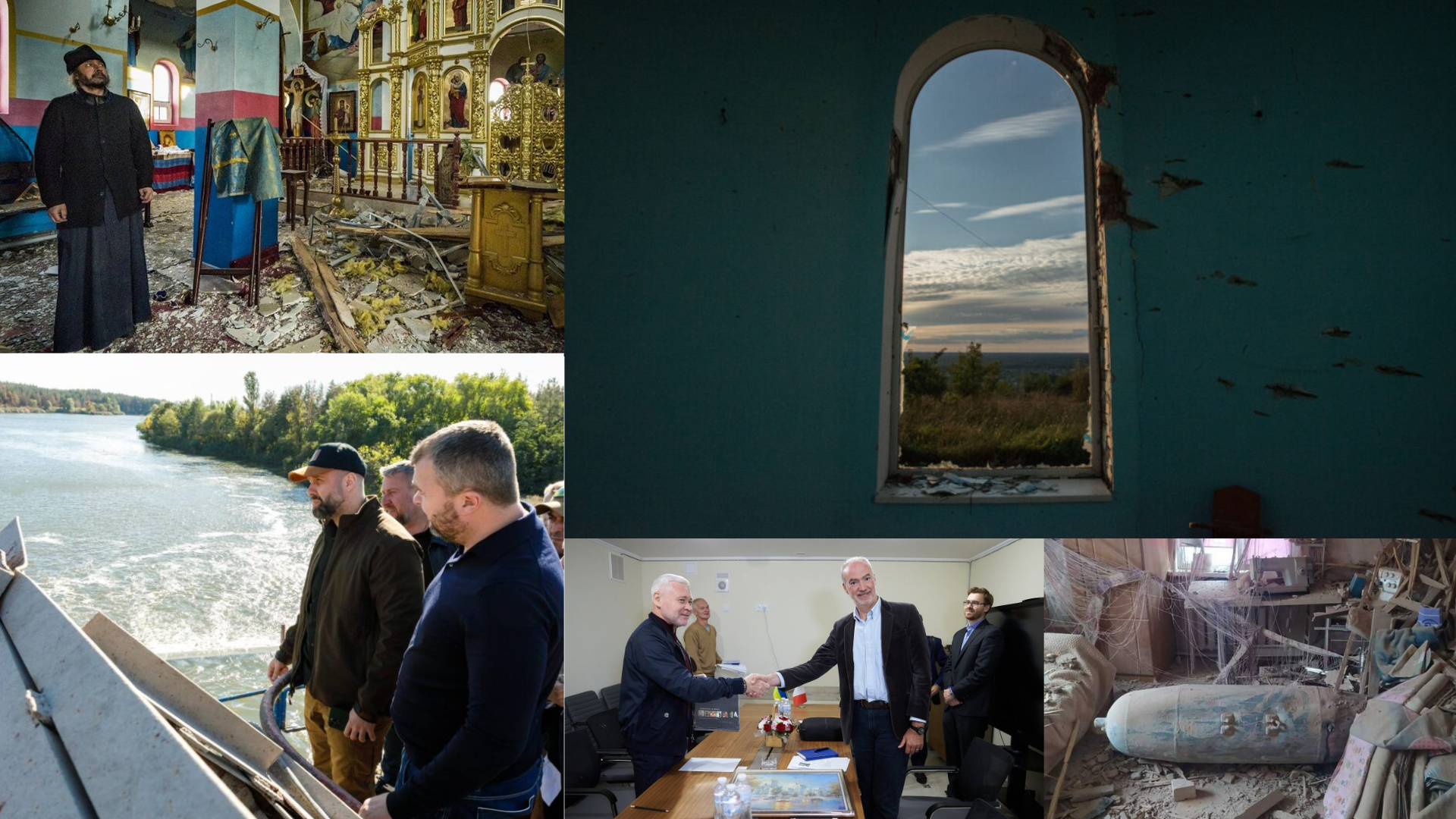 GwaraDaily, September 22
Gwara Media publishes a short digest of significant news from Kharkiv and Ukraine on September 22, 2022. To find out more, follow the link. Briefly, clearly and precisely.
Unbreakable Izium and Life After the Occupation, Photo Report p.2
Restoration of Izium in Kharkiv Oblast will require a lot of efforts, but life must return here. During the siege of the city in March-April, Izium was actually turned into a ruin. The city remains without electricity, heat, water, demining continues. The number of civilian casualties is being specified, but it is hundreds of people.
Kupiansk: Russian Armed Forces Dropped Bombs on Housing Estates
After the de-occupation of Kharkiv region, law enforcement officers record war crimes committed by the Russian army on a daily basis. On September 22, Kupiansk District Prosecutor's Office, together with the police, found FAB-500 parachute concrete bombs during an inspection of the city.
Russian Army Destroyed at Least 270 Buildings of Religious Communities in Ukraine
270 religious buildings in 14 regions of Ukraine were wholly destroyed or suffered varying damages from February 24 to September 20, 2022, as a result of Russia's armed attack.
Russia attempts to damage the Pecheneg Dam
On Thursday afternoon, Sept. 22, the Russian army shelled the critical infrastructure in Kharkiv Oblast, the Pecheneg dam. According to the head of Kharkiv Regional Military Administration Oleh Syneyhubov, Russians attacked the dam three days in a row.
French Ambassador Etienne de Poncins to Visit Izium
Etienne de Poncins is going to attend the laboratory that helps to identify the bodies of the victims. The laboratory was handed over to Ukraine by the French government.