Russian Army Destroyed at Least 270 Buildings of Religious Communities in Ukraine
22.09.2022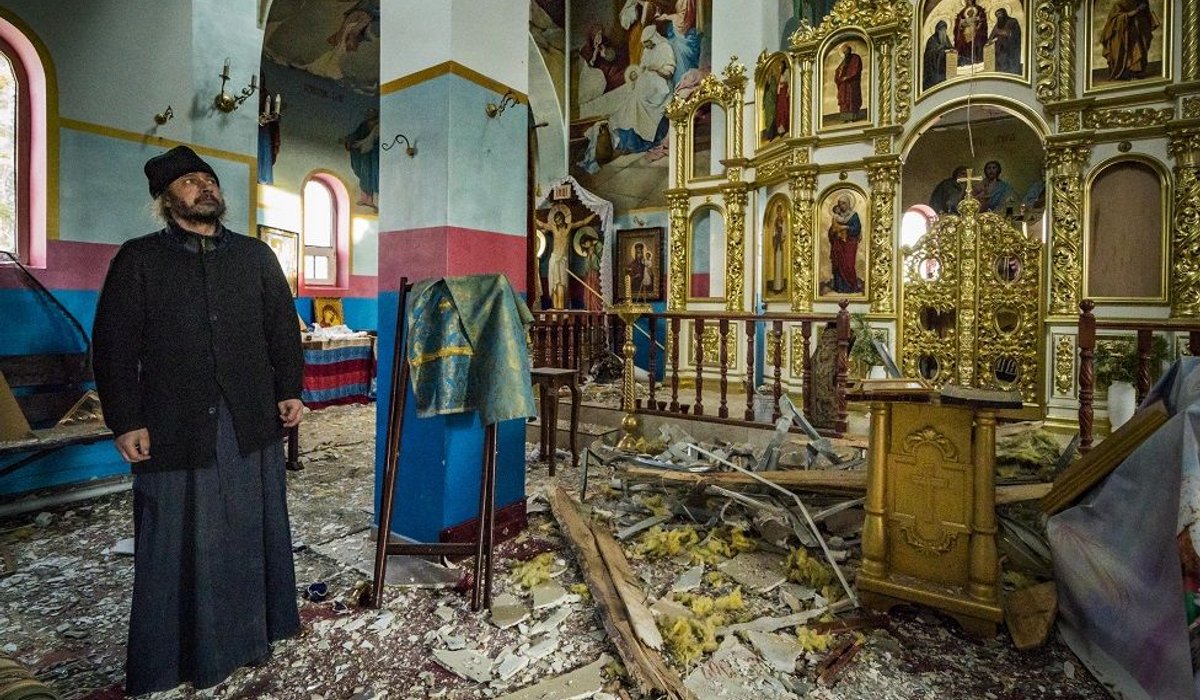 A priest in the damaged church / risu.ua
270 religious buildings in 14 regions of Ukraine were wholly destroyed or suffered varying damages from February 24 to September 20, 2022, as a result of Russia's armed attack.
In particular, churches, mosques, synagogues, Kingdom Halls, and educational and administrative buildings of religious communities of Ukraine were destroyed. State Service of Ukraine for Ethnic Policy and Freedom of Conscience reported.
5 out of 270 buildings damaged by the Russian attack are Muslim, 5 are Jewish, and the remaining 260 are Christian.
30 belong to Protestant communities, 21 – to the Orthodox Church of Ukraine, four – to the Roman Catholic Church (RCC), and three – to the Ukrainian Greek Catholic Church (UGCC). 66 buildings belong to Jehovah's Witnesses communities.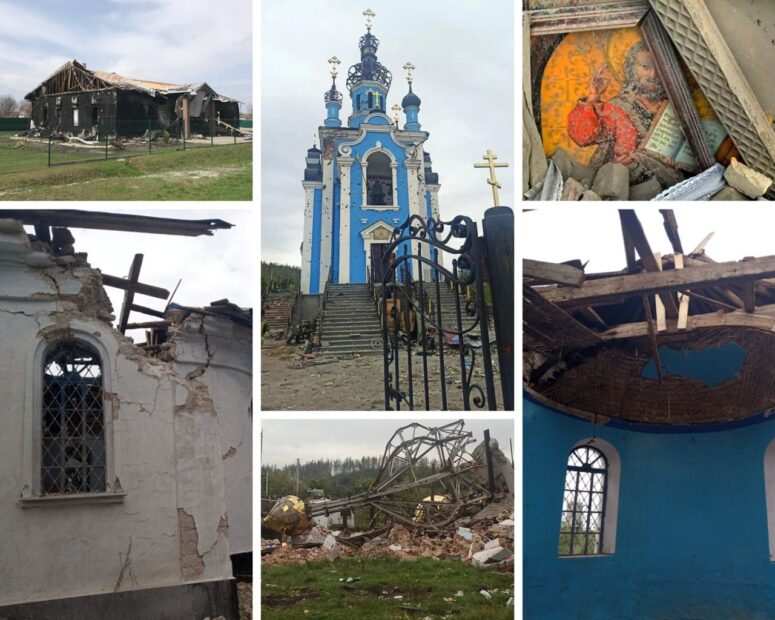 52% (136 objects) of the 260 damaged Christian buildings that were entirely or partially destroyed as a result of the Russian attack belong to the Ukrainian Orthodox Church.
The largest number of destroyed religious buildings is in Donetsk (67) and Luhansk (58) regions. After them – Kyiv (43) and Kharkiv (35) regions.
By the way, Ministry of Culture and Information Policy has documented 500 episodes of Russian war crimes against Ukrainian cultural heritage. Several dozen more such episodes are under review.