Unbreakable Izium and Life After the Occupation, Photo Report p.2
22.09.2022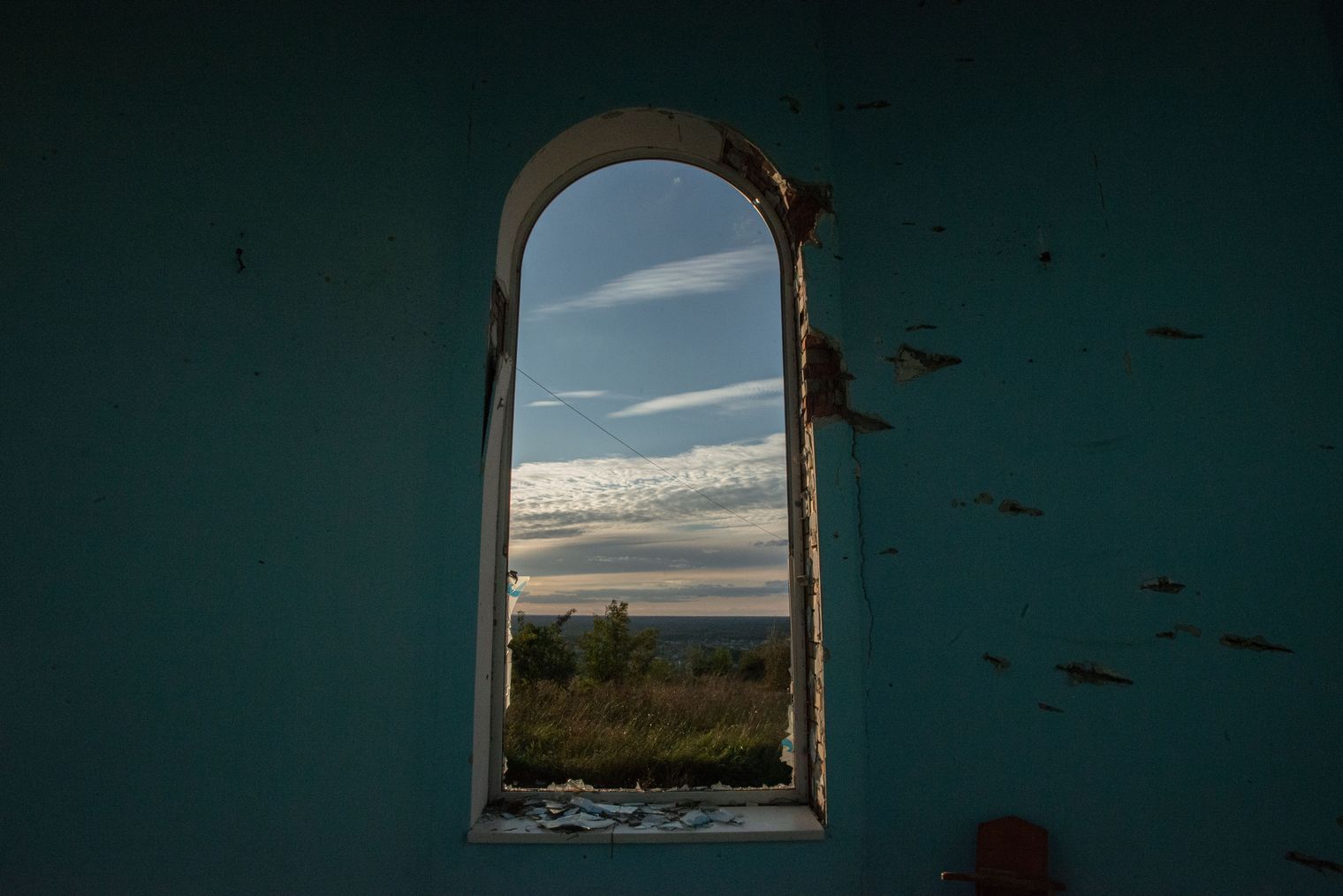 View from the window of the chapel on the memorial hill of World War II victims / Oleksandr Magula / Gwara Media
Restoration of Izium in Kharkiv Oblast will require a lot of efforts, but life must return here.
During the siege of the city in March-April, Izium was actually turned into a ruin. The city remains without electricity, heat, water, demining continues. The number of civilian casualties is being specified, but it is hundreds of people.
According to preliminary estimates, 80% of Izium is destroyed. Staying in the city is still dangerous because there are still whole streets with anti-personnel mines and remnants of those mines that are even prohibited by the Geneva Convention.
Gwara Media have already visited the liberated settlements and reported from Kozacha Lopan, Izium, and Balakliia.