Liberated Kozacha Lopan: Russian tricolors on fences and abandoned ammunition – Photo
16.09.2022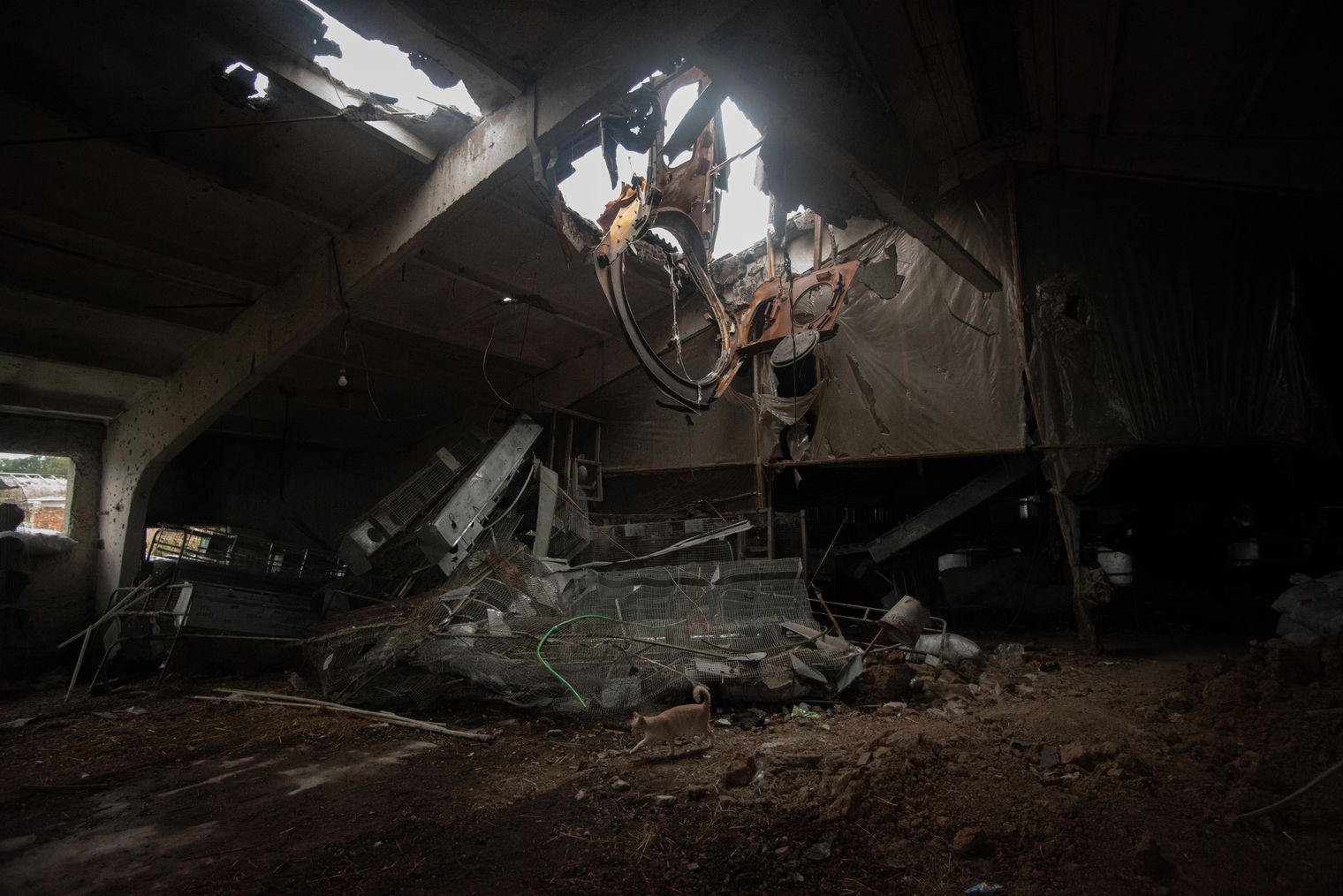 Remains of destroyed Russian equipment, pieces of which pierced the roof of the building. Oleksandr Magula / Gwara Media
The village of Kozacha Lopan, liberated from the Russian army on September 11, is under the control of the Armed Forces of Ukraine. Before the war, the town had a population of more than 5000 people, while after the Russian occupation about 1000 remained.
The invaders did not expect that Ukrainians would launch a counteroffensive in the Kharkiv direction so quickly, and therefore left the town without a fight. The Russians tried to "evacuate" the population of the entire village, saying "Banderites should come and kill everyone".
There is almost no abandoned equipment left here, only in some places ammunition can still be found. The occupiers managed to take out military vehicles because Kozacha Lopan is close to the border with Russia.
Now Ukrainian power supply is being restored here. Sappers are working, clearing the roads of mines, preparing passages through the blown-up crossings to deliver building materials to repair crucial infrastructure, as well as to evacuate people and deliver humanitarian aid.
The village is recovering from the Russian occupation, Gwara Media reports.