Kupiansk: Russian Armed Forces Dropped Bombs on Housing Estates
22.09.2022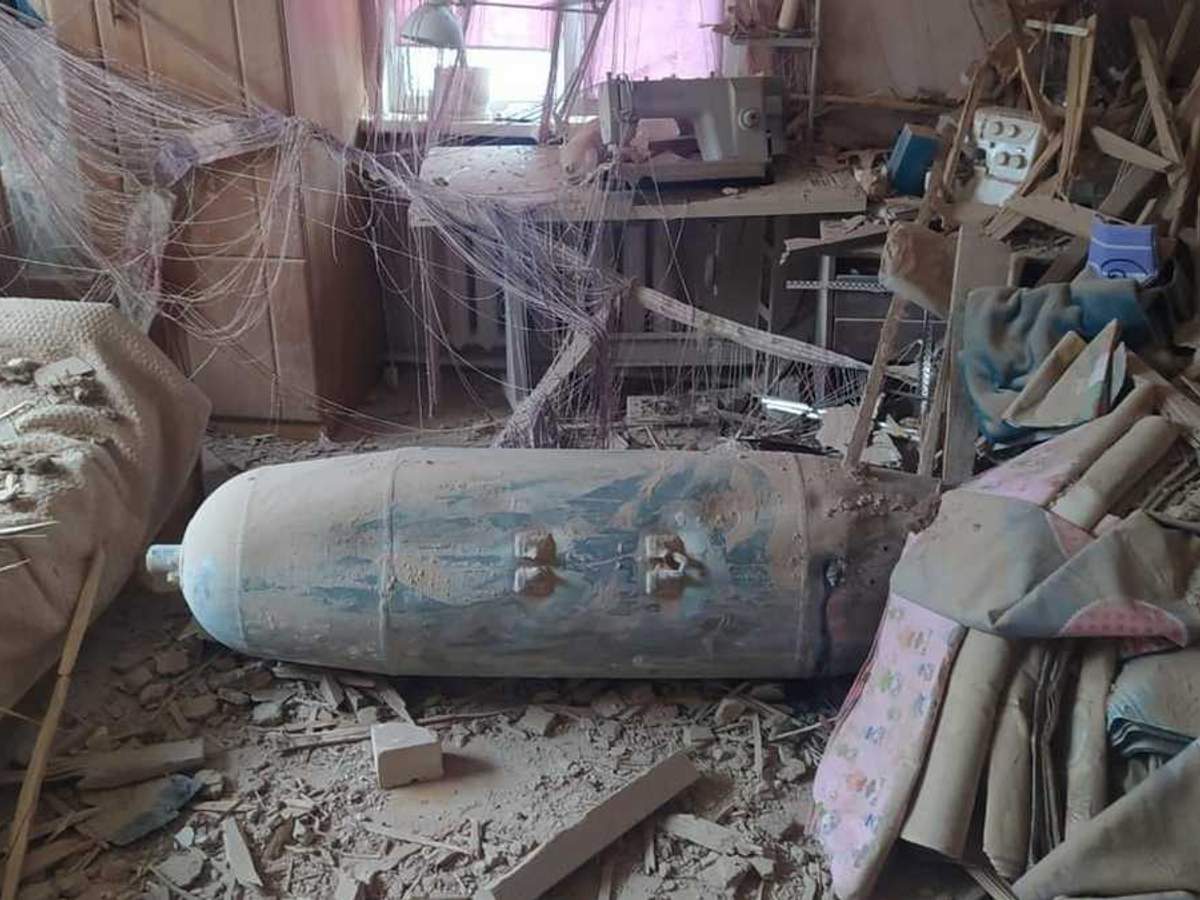 Illustrative picture of FAB-500 / 24tv.ua
After the de-occupation of Kharkiv region, law enforcement officers record war crimes committed by the Russian army on a daily basis.
On September 22, Kupiansk District Prosecutor's Office, together with the police, found FAB-500 parachute concrete bombs during an inspection of the city. The weight of a combat charge of one bomb reaches half a ton, the length is more than 2 meters. Among all the places where FAB-500s fell, there were residential areas. The occupants dropped bombs directly on houses.
The whole world sees the truth: Russia is at war with civilians. The aggressor country violates the laws and customs of war, disregarding all norms of international law. The inspection was conducted jointly with investigators of the Kupiansk District Police Department of the National Police in Kharkiv Oblast.
More details: FAB-500 M54 (ФАБ-500 M54) is a Soviet-designed 1,100 lb/500-kilogram, thin-cased, high-explosive, blast bomb designed to produce destructive effect through blast overpressure and some casualties at long distances by the fragmentation of the casing. The maximum kill radius is 110-190 m
Recall, Gwara Media visited the liberated settlements and reported from Kozacha Lopan, Izium, and Balakliia.