Barbra Streisand to Join UNITED24
23.09.2022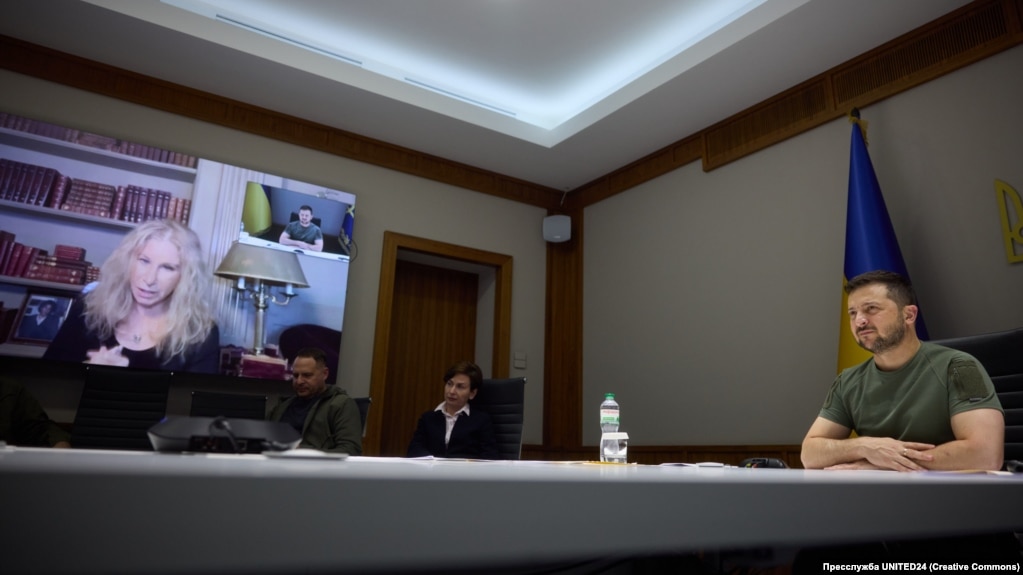 Barbra Streisand and Volodymyr Zelenskyy / UNITED24 press service
American vocalist and actress Barbra Streisand joined the UNITED24 fundraising platform in the field of medical care.
President of Ukraine Volodymyr Zelenskyy discussed the details of cooperation with her. It was announced on President's Telegram channel.
Zelenskyy also noted that the world continues to support and help Ukraine and expressed gratitude and emphasized how important the support of famous people is.
"The world may get a little tired of thinking about Ukraine every day, but communities in the United States and European countries continue to support and help us… It is very important for us that such talented and world-famous people support the UNITED24 platform," the statement said.
As part of this initiative, Kharkiv Oblast has already received 5 resuscitation vehicles. 18 ambulances were purchased for different regions of Ukraine. They were also sent to Sumy, Mykolaiv, Chernihiv and Rivne regions.
UNITED24 is a fundraising platform created on the initiative of President of Ukraine Volodymyr Zelenskyy to collect donations to support Ukraine.
You can also contribute to this initiative and help rebuild Ukraine, purchase of medical equipment, or strengthen the state's defense capabilities.