GwaraDaily. Latest News from Kharkiv and Ukraine: October 13
13.10.2022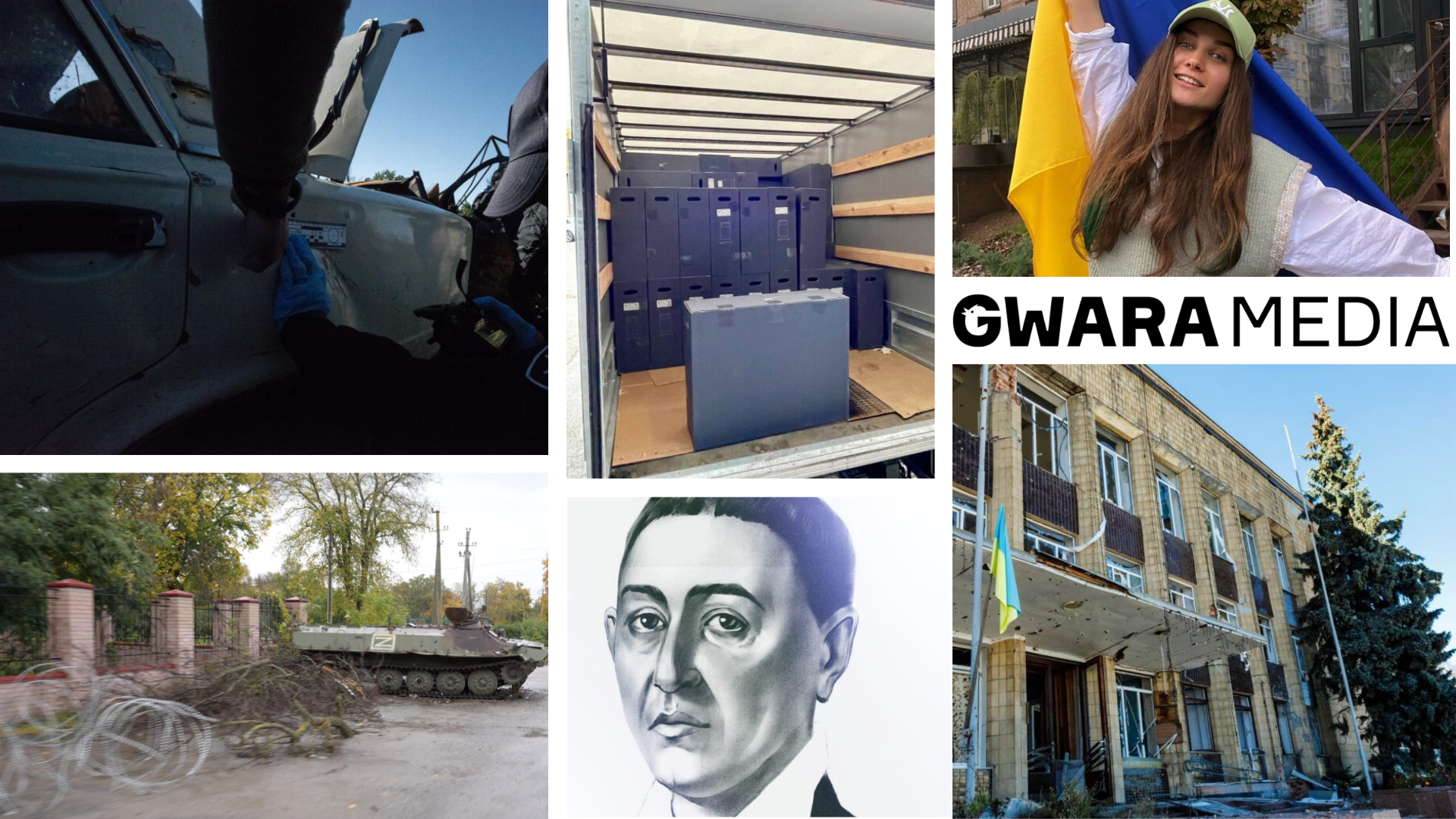 GwaraDaily, October 13
Gwara Media publishes a short digest of major news from Kharkiv and Ukraine on October 13, 2022. To find out more, follow the link. Briefly, clearly and precisely.
Liberated Vovchansk: First Impressions
Vovchansk, in the North of Kharkiv Oblast, is located 3 km to the border with Russia. It was occupied on the first day of the full-scale invasion – February 24, and was under Russian occupation for more than 6 months. During the counter-offensive of the Ukrainian military, the occupiers moved their "regional administration" to the town for several days. Gwara Media visited Vovchansk to show the life of a liberated town,
Electricity, Gas, Road Clearing – Restoration of De-Occupied Kharkiv Oblast Continues
Utility services workers continue to repair the infrastructure and clear the roads in liberated settlements in Kharkiv Oblast.
Evacuation Convoy Shelled near Kupyansk Investigated – Photo
Gwara Media spent a day in Kupyansk with the investigators who tried to recreate the events of Sept. 25. That day the Russians shot a convoy of seven cars with civilians in the "gray zone" between the occupied town of Svatove in Luhansk Oblast and the liberated town of Kupyansk in Kharkiv Oblast. The investigators continue finding the remains and bodies of the killed.
150 Starlink Kits Arrived in Kharkiv Oblast
150 Starlink Kits arrived in Kharkiv Oblast. Part of them will be handed over to mobile operators and Internet providers. On Oct. 13, the Ministry of Reintegration announced the resumption of Internet connection in the liberated cities and villages in Kharkiv Oblast.
Ukraine to Celebrate 300th Birth Anniversary of Hryhorii Skovoroda
On Oct. 12, the Cabinet of Ministers decided that the 300th anniversary of the birth of Hryhorii Skovoroda would be celebrated at the state level despite the war in Ukraine. Skovoroda, Ukraine's treasured poet and philosopher was a leading figure in Ukraine's cultural renaissance in the 18th century. In May his historic home in Kharkiv Oblast was destroyed by a Russian artillery strike, along with a museum of his work.
Jerry Heil Nominated for Music Moves Europe Awards 2022
Ukrainian singer Jerry Heil has been nominated for the European Union Music Moves Europe Awards 2022. MME Awards is for young artists who represent the sound of Europe today and in the future. One of the 15 nominees is Ukrainian singer Jerry Heil.