Electricity, Gas, Road Clearing – Restoration of De-Occupied Kharkiv Oblast Continues
13.10.2022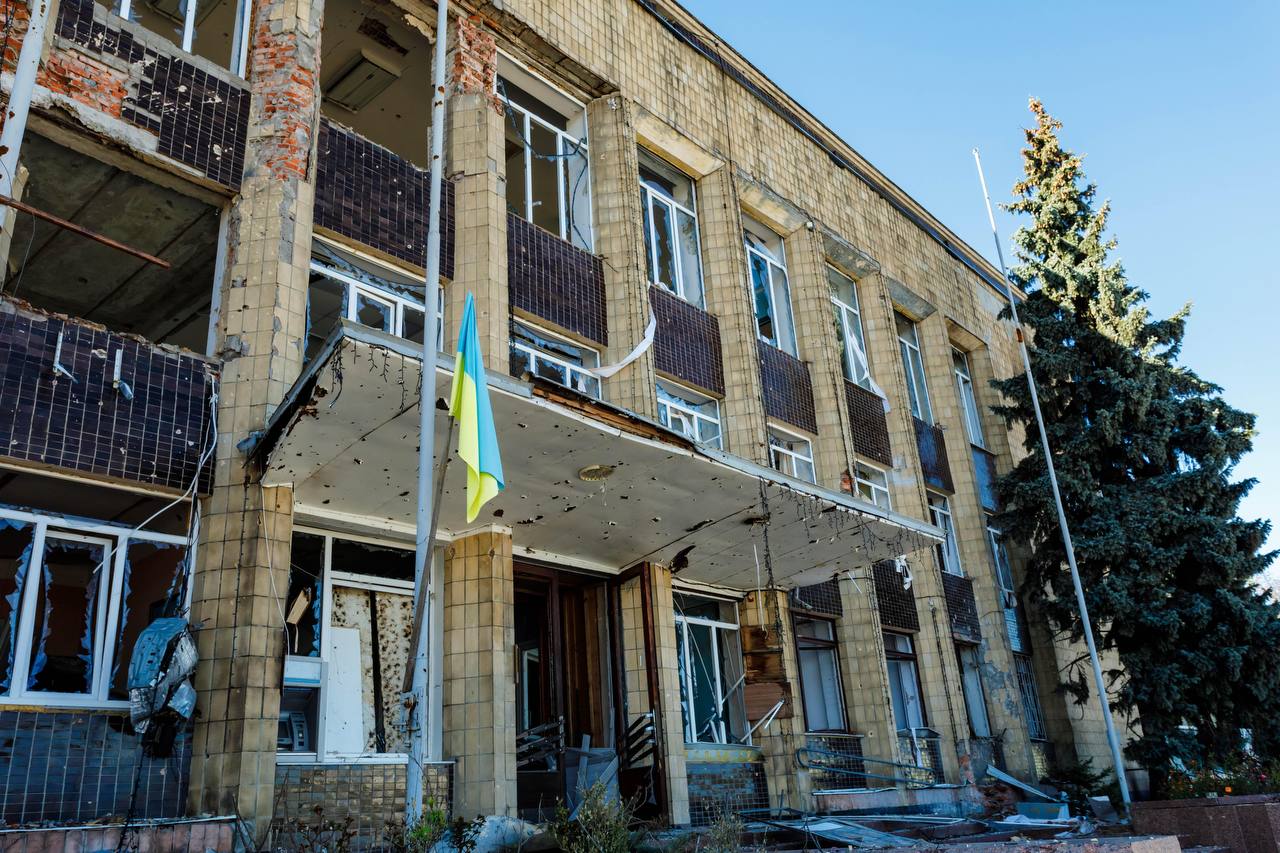 Oleh Syneyhubov visited de-occupied Kupyansk / Photo: Oleh Syneyhubov`s Telegram
Utility services workers continue to repair the infrastructure and clear the roads in liberated settlements in Kharkiv Oblast.
Electricity supply partially restored in the village of Kutuzivka
Power engineers installed a transformer substation and partially repaired the overhead lines, reports Kharkiv Regional State Administration. For a long time, Kutuzivka didn`t have an electricity supply due to the active hostilities in the region.
"Currently, we have replaced several pillars and partially restored the overhead lines. We`ve managed to restore the energy supply for about 160 consumers in the village. Works on demining the territory and restoring the network are ongoing," Kharkivoblenergo, Kharkiv electricity supply company, said.
Izium locals to get hot meals
According to Suspilne media outlet, the State Emergency Service of Ukraine (SES) provided electricity to organize the place where the locals can receive hot meals in Izium.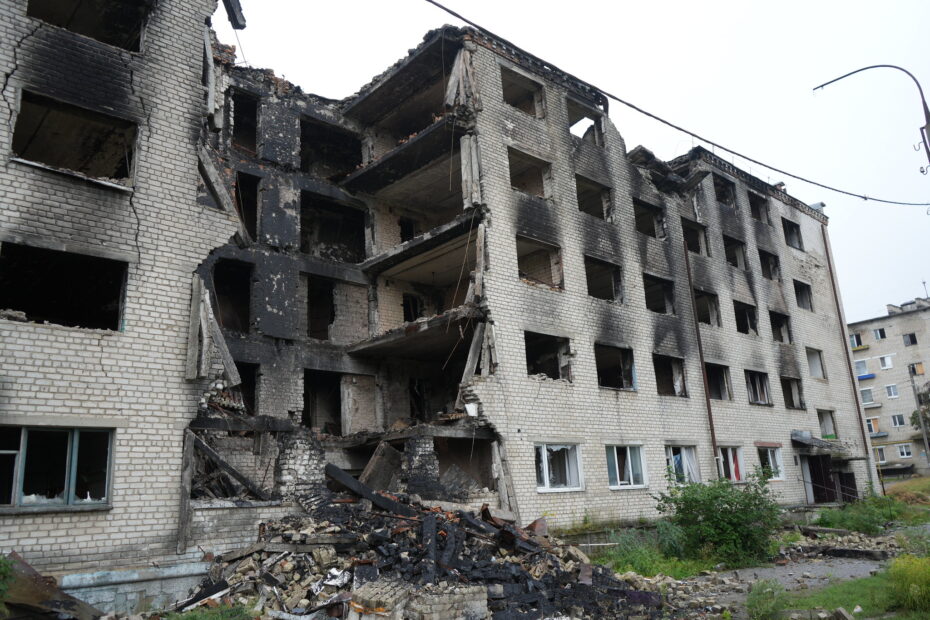 Gas supply back to 1,600 houses in liberated Kharkiv Oblast
Gas supply is currently being restored in the de-occupied Chuhuiv, Izium, and Kharkiv districts in Kharkiv Oblast. The specialists of the regional Kharkiv gas company Kharkivgas have resumed the energy supply for 1,600 houses in two days.
The reconstruction of the gas infrastructure in Izium is underway.
Electricity supply partially restored in Kupyansk, road works underway
According to the head of Kharkiv Regional Military Administration (RMA) Oleh Syneyhubov, who visited Kupyansk on Oct. 12, the power supply has been restored in most parts of the city. Pharmacies and shops will start operating soon, as well as the bank services and Ukrposhta (the national postal service in Ukraine). The works on the restoration of the gas supply are underway.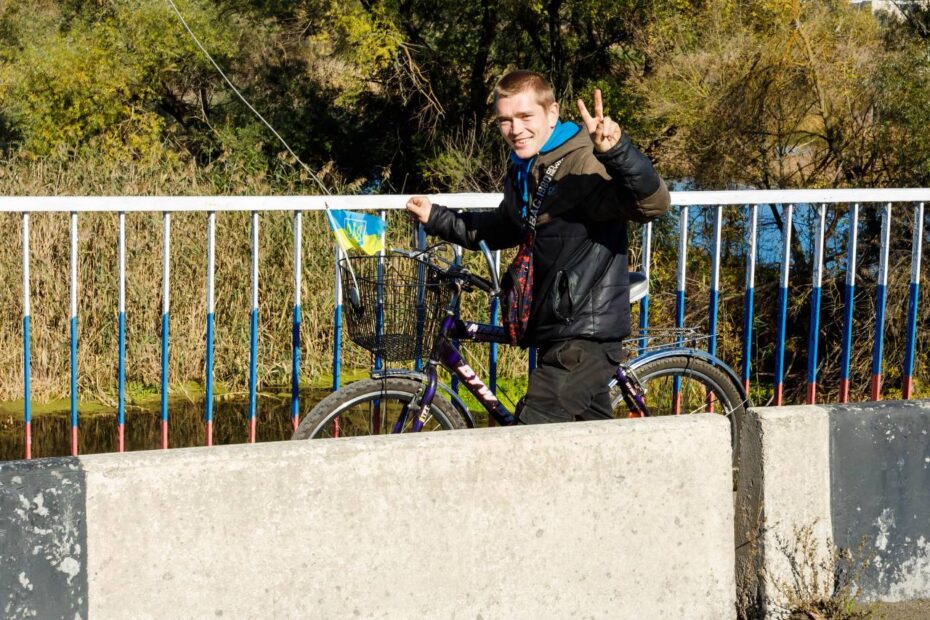 "Special attention is paid to the medical infrastructure: we restore the damaged premises and provide the necessary medicines so that people can receive emergency care. One of the priority tasks is to restore the highways and crossings. The so-called "road of life", which runs through the entire city and connects two banks (of the river), was destroyed by the occupiers. This is both the delivery of humanitarian aid and the route of the ambulance. We ask people not to rush back to their homes, as one of the most difficult winters is ahead," wrote Syneyhubov on his official Telegram.
As of Oct. 12, the Armed Forces of Ukraine have liberated 91% of the territory of Kharkiv Oblast occupied by Russia.
Earlier the Highway Service workers cleared more than 400 km of roads in the de-occupied Kharkiv Oblast, the hospitals were provided with Starlink Internet, and a mobile hospital opened in Izium.