Izium Residents to Evacuate before Winter
29.09.2022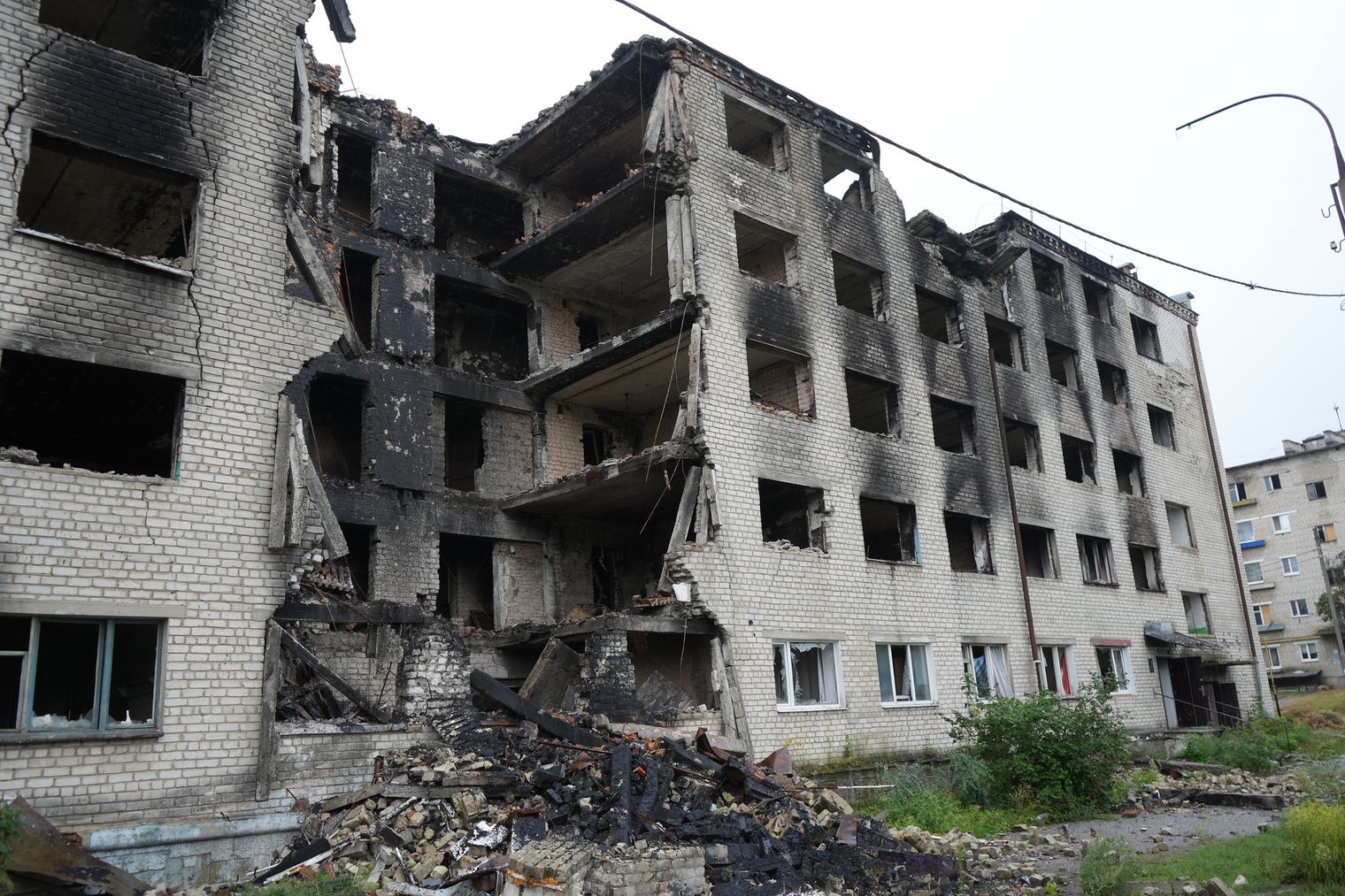 Aftermath of Russian aviation bombs in Izium / Serhiy Prokopenko / Gwara Media
Residents of the liberated Izium in Kharkiv Oblast are offered to evacuate to other settlements for the winter.
Residents of Izium, whose houses cannot be prepared for the heating season, are offered to leave the city for the winter for other settlements of Kharkiv Oblast, Poltava Oblast, or other regions. 
According to Suspilne Media, those who want to leave the city need to send an application to Izium Mayor Valery Marchenko. People will be settled in the communal ownership buildings.
"Kharkiv Regional Military Administration takes care of this issue. Now they are looking for suitable communal owned premises like sanatoriums and dormitories. As soon as we understand the number of people who need resettlement, we`ll make a precise decision," commented the deputy of the Izium City Council Maksim Strelnik to Suspilne Media.
Earlier this week the National Police of Ukraine investigators recorded more than 582 war crimes committed by Russian forces in the liberated Kharkiv Oblast. Hundreds of mass graves have been found outside of Izium. During the siege of the city in March-April, Izium was turned into a ruin. Around 80% of the buildings were damaged, and hundreds of people were killed, reported the Kharkiv Regional Military Administration. 
Gwara Media records the life of de-occupied towns and villages in Kharkiv Oblast. We have prepared reports from Hrakove, Balakliia, and Kozacha Lopan. State bodies are recording war crimes committed by Russian army.