Evacuation Convoy Shelled near Kupyansk Investigated – Photo
13.10.2022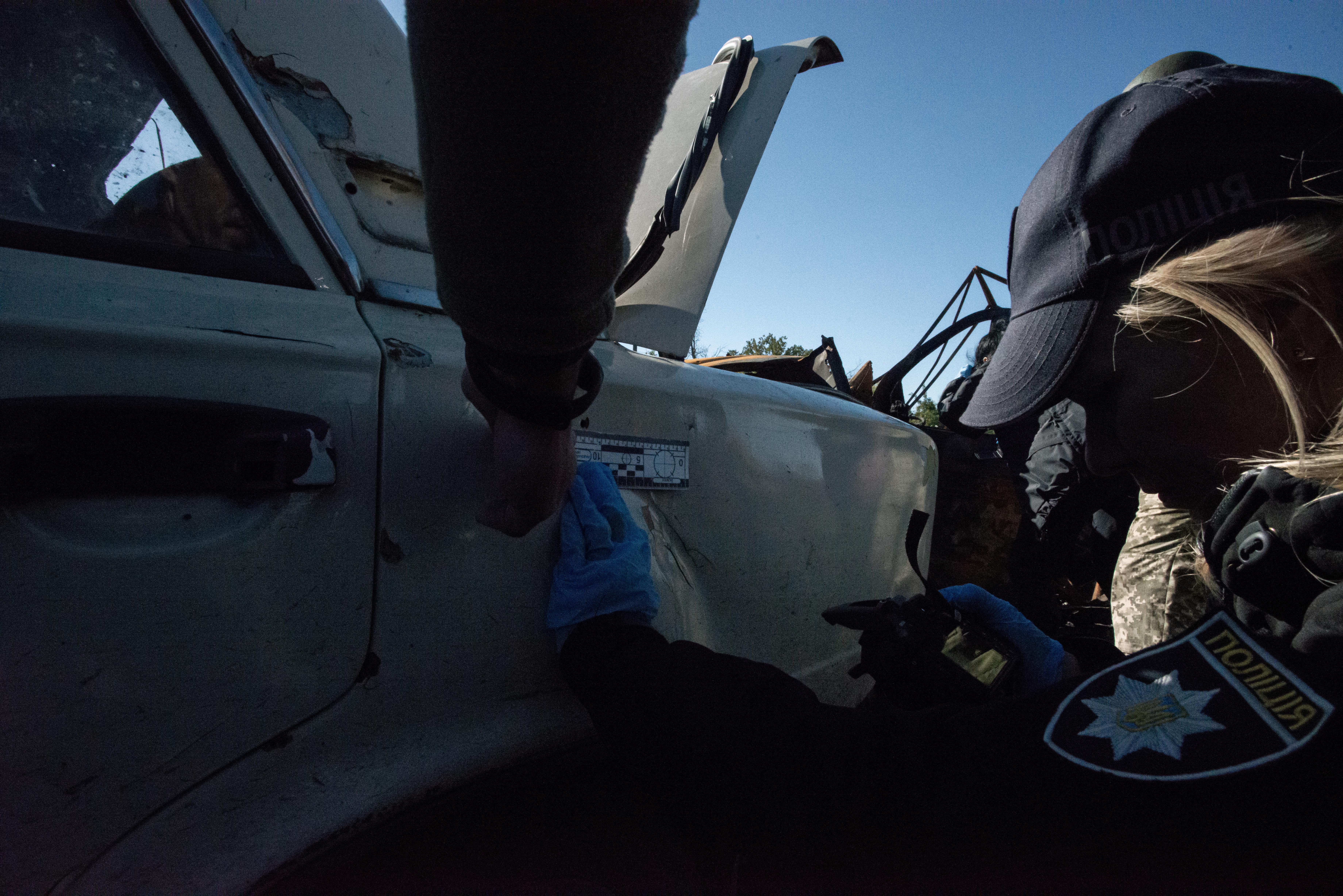 The military help to inspect the shot column / Photo: Oleksandr Magula, Gwara Media
Gwara Media spent a day in Kupyansk with the investigators who tried to recreate the events of Sept. 25. That day a convoy of seven cars with civilians was shot in the "gray zone" between the occupied town of Svatove in Luhansk Oblast and the liberated town of Kupyansk in Kharkiv Oblast. The investigators continue finding the remains and bodies of the killed.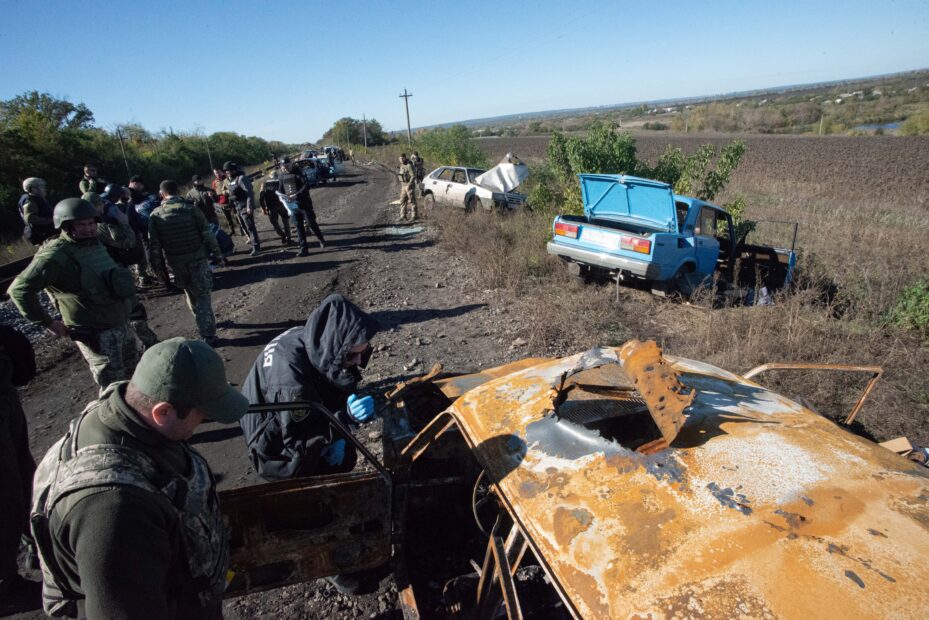 A day with forensic scientists feels like rebuilding a creepy puzzle. Each car is examined from all sides – the specialists inspect the small arms` bullet holes. All such crimes are carefully documented.
The rural road along the railway line was the last hope for the local people to flee the war.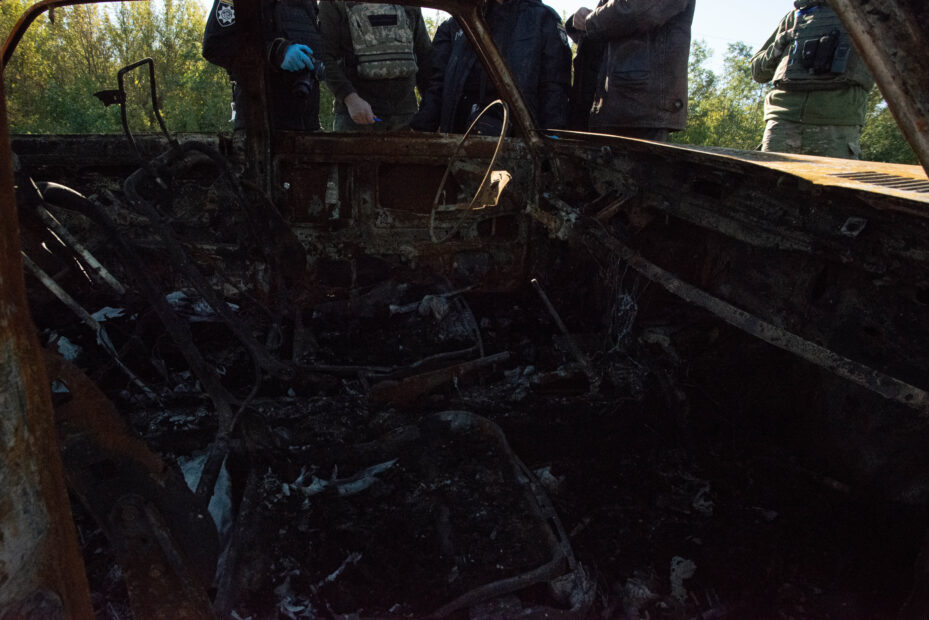 The bodies of people killed in the cars and nearby were removed in the first days of discovery. The last victim was found only a few days ago, the wounded woman tried to run away through the forest.
According to a local, the woman used to work in a kindergarten and took care of children's safety during the occupation. Forensic experts determine the debris as a probable cause of death.
The specialists are trying to document the examination, but our artillery is working nearby as the warfare in this area continues even after de-occupation. Fearing the shelling, the experts move to a safer part of the city.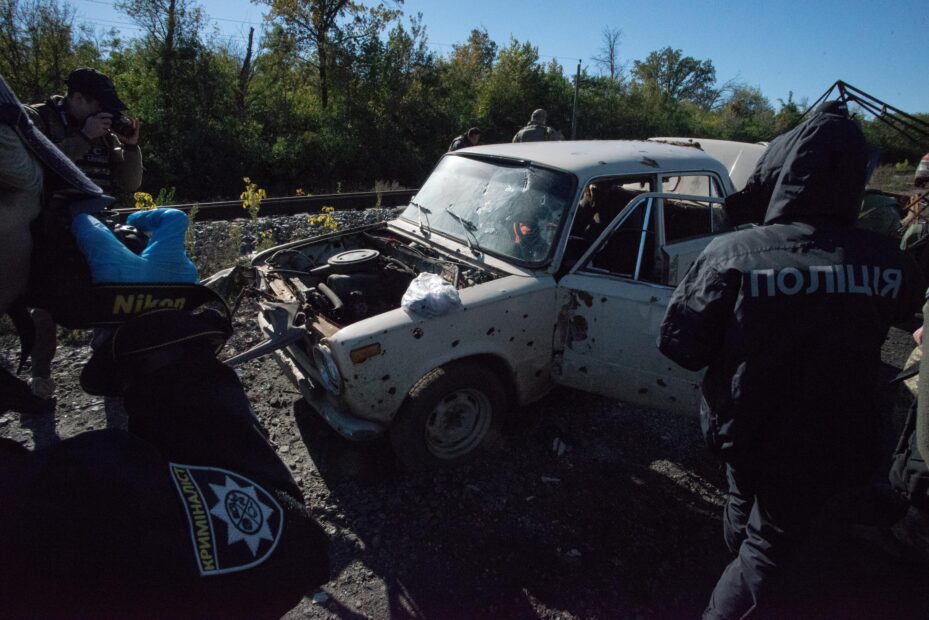 The examination of the body continues on the roadside near the damaged residential building. Another burial site was found in the yard of that house. According to locals, the 34-year-old guy was shot on suspicion of aiming the artillery. His parents buried him right in the yard.
Kupyansk is shelled every day, which makes collecting the bodies, as well as any investigative actions, particularly difficult. No one wants to risk the people alive for the sake of the dead, even despite procedural norms.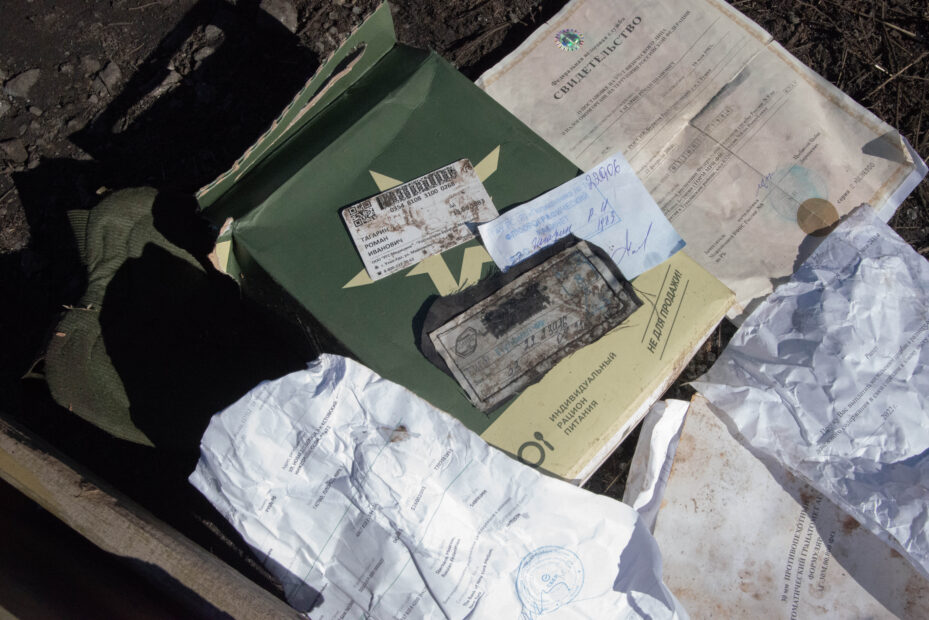 Completing all the bureaucratic aspects of their work, the criminologists listen to the conversation of local employees of the State Emergency Service who are excavating the individual burials around the city.
"Katsaps (Russians) are still here, everywhere you go. They even lie abandoned in the fields".
"They lie like that for another month or two – and you will not have clean water here. It is very bad. We have work to do here for another year, or even two," summarize the experts.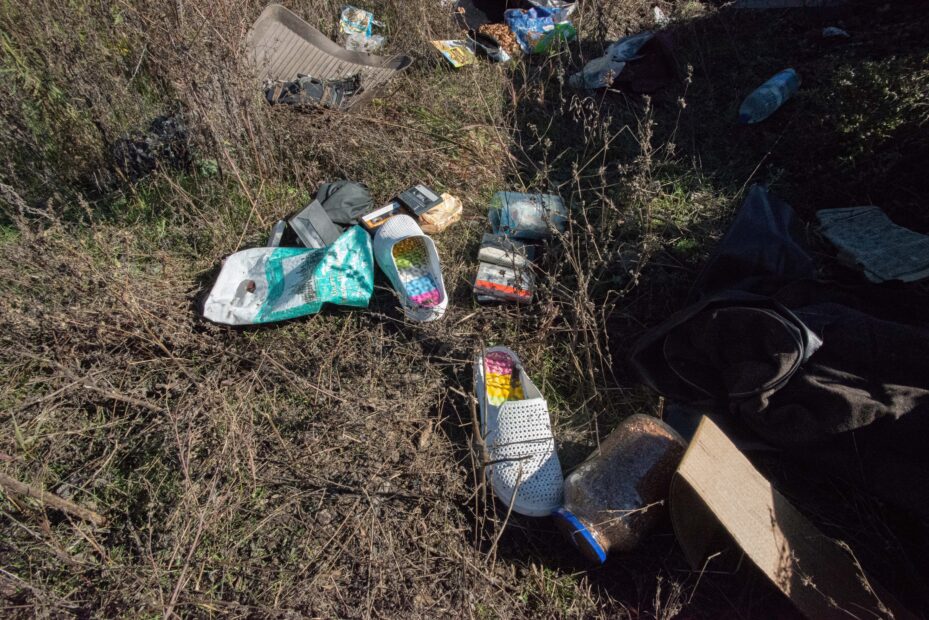 The killed woman's body is transported to the morgue. The grave in the neighboring yard will be dug tomorrow morning. It is getting dark at 5 p.m. Tomorrow the work in Kupyansk will continue.
Text by Oleksandr Magula