GwaraDaily. Latest News from Kharkiv and Ukraine: October 17
17.10.2022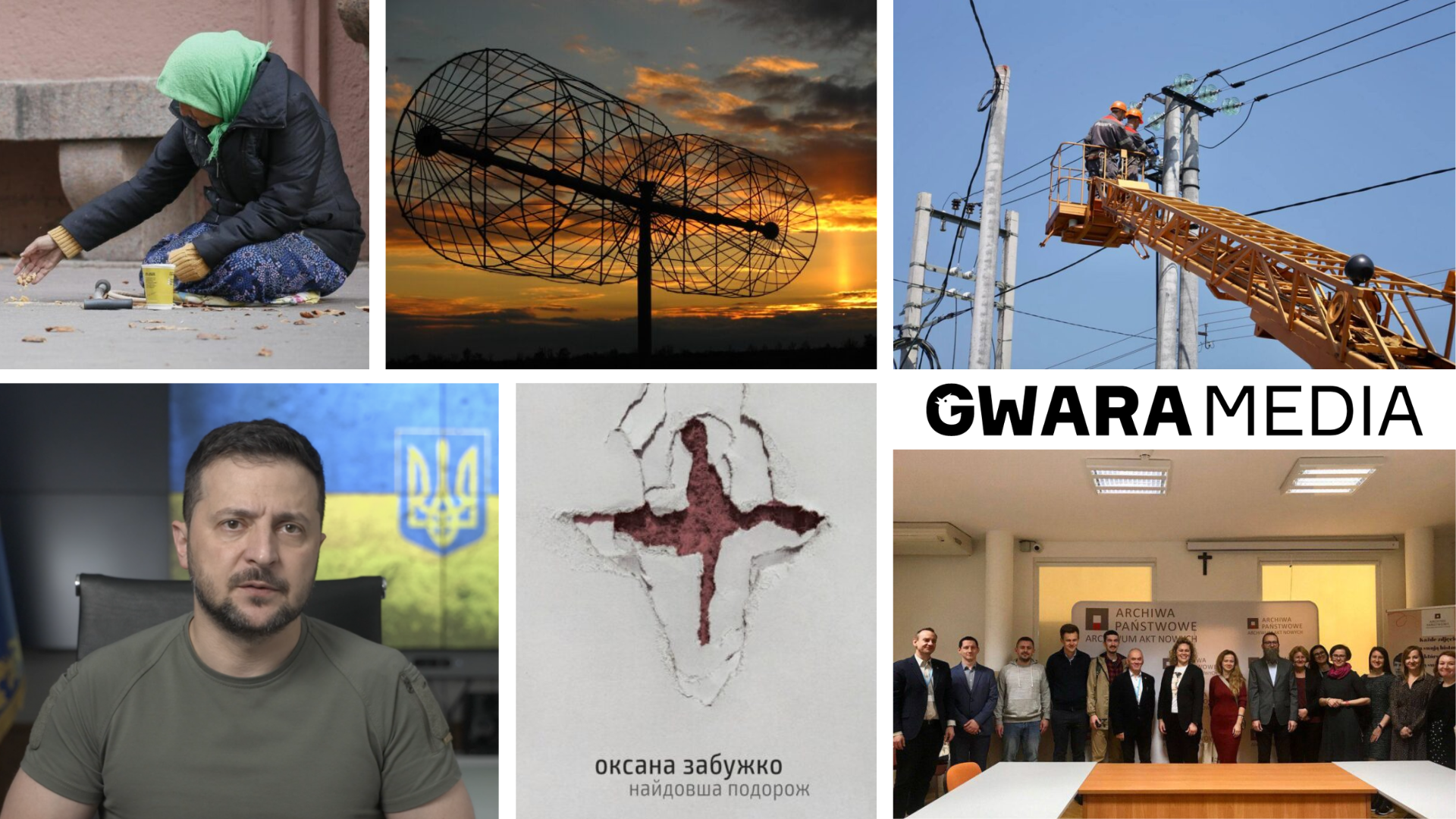 GwaraDaily, October 17
Gwara Media publishes a short digest of major news from Kharkiv and Ukraine on October 17, 2022. To find out more, follow the link. Briefly, clearly and precisely.
Kharkiv Oblast Latest: Mobile Maternity Hospital, Volunteer Construction Camps, Laptops for Teachers and Heating Season
The local authorities, utility service workers, international organizations, and volunteers continue contributing to the restoration of the liberated territories in Kharkiv Oblast. And we continue reporting on the recent changes.
Radio Astronomy Observatory in Kharkiv Oblast Damaged by Occupiers
The Russian occupiers stole the equipment from the Radio Astronomy Observatory named after S.Ya. Braude near Chuhuiv in Kharkiv Oblast. The unique UTR-2 telescope was damaged.
Book with Volodymyr Zelenskyy's Speeches Published in the UK
The British company Hutchinson Heinemann has published a collection of speeches by President of Ukraine Volodymyr Zelenskyy entitled "A Message from Ukraine".
Poverty Rate in Ukraine Increases Due to War
World Bank Regional Director for Eastern Europe Arup Banerjee estimated the poverty level in Ukraine at ten times. Banerjee notes that 25% of the population will be living in poverty by the end of the year, which is 2% more than before the war. By next year, the figure could rise to 55%.
Digitization of Cultural and Historical Heritage of Ukraine Discussed in Poland
Ukraine is adopting the digitization of cultural heritage experience from Poland. At the invitation of the Deputy Prime Minister, Minister of Culture and National Heritage Piotr Gliński, a Ukrainian delegation led by the Deputy Minister of Culture and Information Policy of Ukraine Anastasia Bondar visited Polish cultural institutions.
Oksana Zabuzhko Publishes Book about Russian-Ukrainian War for Western Readers
On Oct. 17, Komora Publishing opened a pre-order for the new book by Oksana Zabuzhko, a contemporary Ukrainian writer, poet, and essayist. A 90-page essay is called "The Longest Journey" and aims to tell Western readers about the origins of today`s Russian-Ukrainian war.