Ukrainian DJ Daria Kolomieс and Editor Olga Rudenko Named Next Generation Leaders by Time Magazine
18.10.2022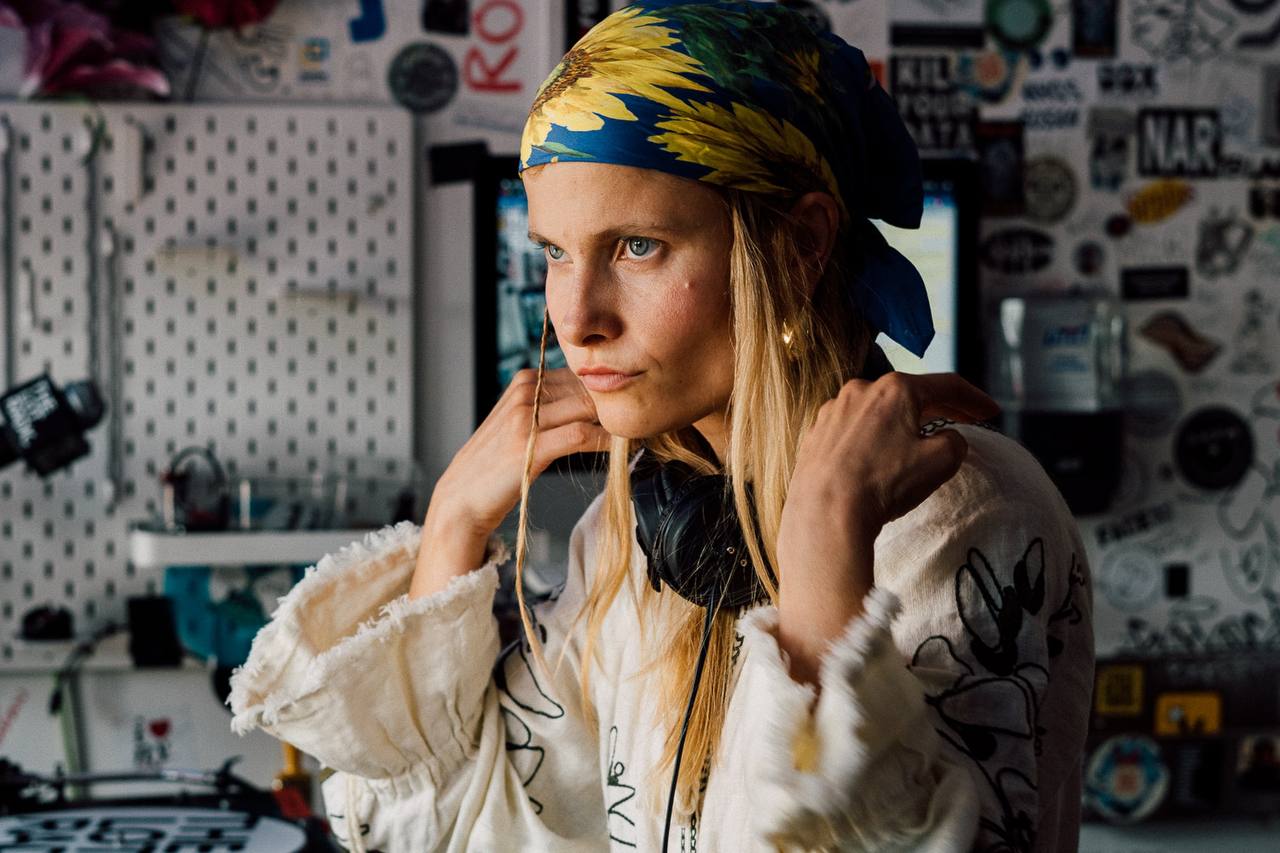 Daria Kolomiec / Photo: the Village Ukraine
Ukrainian DJ Daria Kolomieс and the Kyiv Independent editor Olga Rudenko were included in the annual list of 20 Next Generation Leaders by the American Time Magazine.
Since the beginning of the full-scale invasion, Daria Kolomiec created the Diary of War media project, in which she collected more than 40 stories about the lives of various people during the war: soldiers of the Ukrainian Armed Forces, paramedics, volunteers, and Ukrainians who managed to leave the occupied settlements. 
"I want these stories to be listened to worldwide," says Kolomiec. "When you have such huge pain, it's very important if someone listens to your story."
Episodes of the project were translated into several world languages, as well as into sign language, reports the Village Ukraine.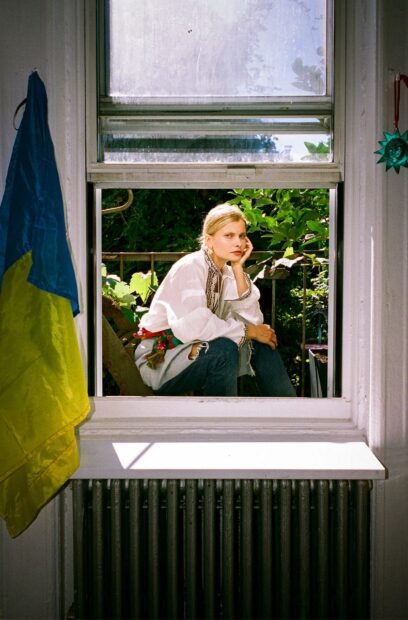 Time writes, "Promoting Ukrainian culture is Kolomiec's personal front line in this war. In June, she traveled to New York City with a bag full of rare vinyl records to introduce Americans to Ukrainian artists such as Volodymyr Ivasyuk, who many Ukrainians believe was assassinated in 1979 by Soviet authorities. "Then as now, Russia has been trying to quash Ukrainian identity. It was repressed for centuries. Now I can share it with people, and they can love it too," says Kolomiec".
The chief editor of the Ukrainian English-language outlet the Kyiv Independent Olga Rudenko was also included in the Time`s list. Rudenko headed the newly created editorial office of the media outlet after Kyiv Post ceased its existence in November 2021.
"Reporting on a war in your own country is both a blessing and a curse," she says. "It's a curse because you can't turn off the news. It's your job to be looking at the atrocities, at every photo of a dead person in Bucha, every civilian killed with their hands tied behind their back, every horrible photo of a mass grave — there's no walking away."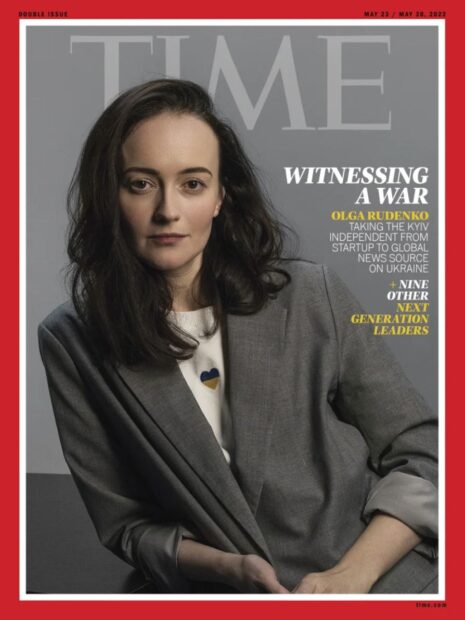 With the beginning of the full-fledged war, the Kyiv Independent became the world's primary source for reliable English-language journalism. Just three days in, its Twitter following had grown from 30,000 to 1 million; it now has more than 2 million followers.
"As a journalist," says Rudenko, "you have the privilege of knowing that your job is actually helping. I'm not going to say it's helping the country or helping the troops. But you're helping the right thing to happen." 
Since 2014, Time has annually published the Next Generation Leaders list, which includes cultural figures, entrepreneurs, and activists who "make a significant contribution to changing the world for the better." In different years, the list of Next Generation Leaders included Timothée Chalamet, Greta Thunberg, Dua Lipa, Abel Tesfaye (The Weeknd), Ariana Grande, and others.
Earlier this month, Ukrainian singer Jerry Heil was nominated for the European Union Music Moves Europe Awards 2022.