Radio Astronomy Observatory in Kharkiv Oblast Damaged by Occupiers
17.10.2022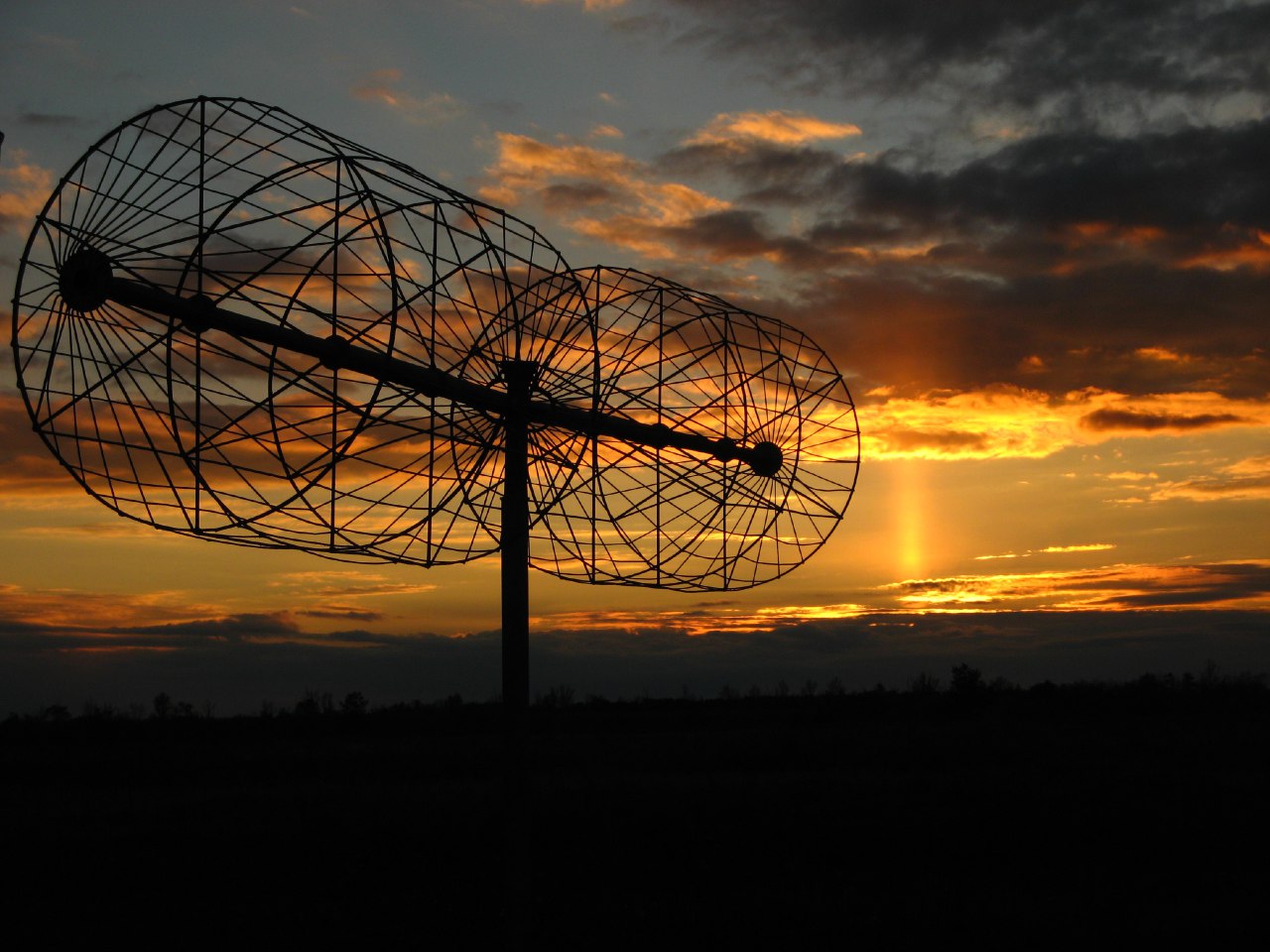 UTR-2 telescope / Photo: Wikimedia Commons
The Russian occupiers stole the equipment from the Radio Astronomy Observatory named after S.Ya. Braude near Chuhuiv in Kharkiv Oblast. The unique UTR-2 telescope was damaged.
The scientists reached the observatory after the liberation of the territories in Kharkiv Oblast. The building was damaged, and the equipment was destroyed or removed, reports Suspilne Media referring to the employee of the National Academy of Sciences of Ukraine Mykhailo Sydorchuk.
"We have a disaster with the National Asset objects – the world's largest low-frequency radio telescope at decametre wavelengths UTR-2, and the GURT telescope, which was under development until recently," wrote Sydorchuk on Facebook.
According to the National Academy of Sciences of Ukraine, the UTR-2 decameter radio telescope has the status of a National Asset scientific object.
"With the help of UTR-2, for more than half a century, scientists have observed the Sun, Jupiter, the flares and storm activity on Saturn, monitored the space weather, studied distant galaxies, and searched for exoplanets."
Sydorchuk reported that "there was a hit from above in the center of the building, the roof and the ceiling fell exactly on the telescope control panel. The antenna field seems to be intact, but the building is still collapsing".
"After the demining of the territory and the premises, it is crucial to protect the destroyed central building of the observatory before the autumn and winter rains, as the roof and the ceilings are damaged. Then it will be possible to restore the UTR-2 radio telescope," said the scientists.
Currently, it is impossible to take people to work at the observatory restoration because of the mined territory and the vehicle theft by the occupiers.
Earlier this month, the digitization of the cultural and historical heritage of Ukraine was discussed in Poland.