Wild Nature Park Olkhova Balka in Kharkiv Oblast Mined
02.11.2022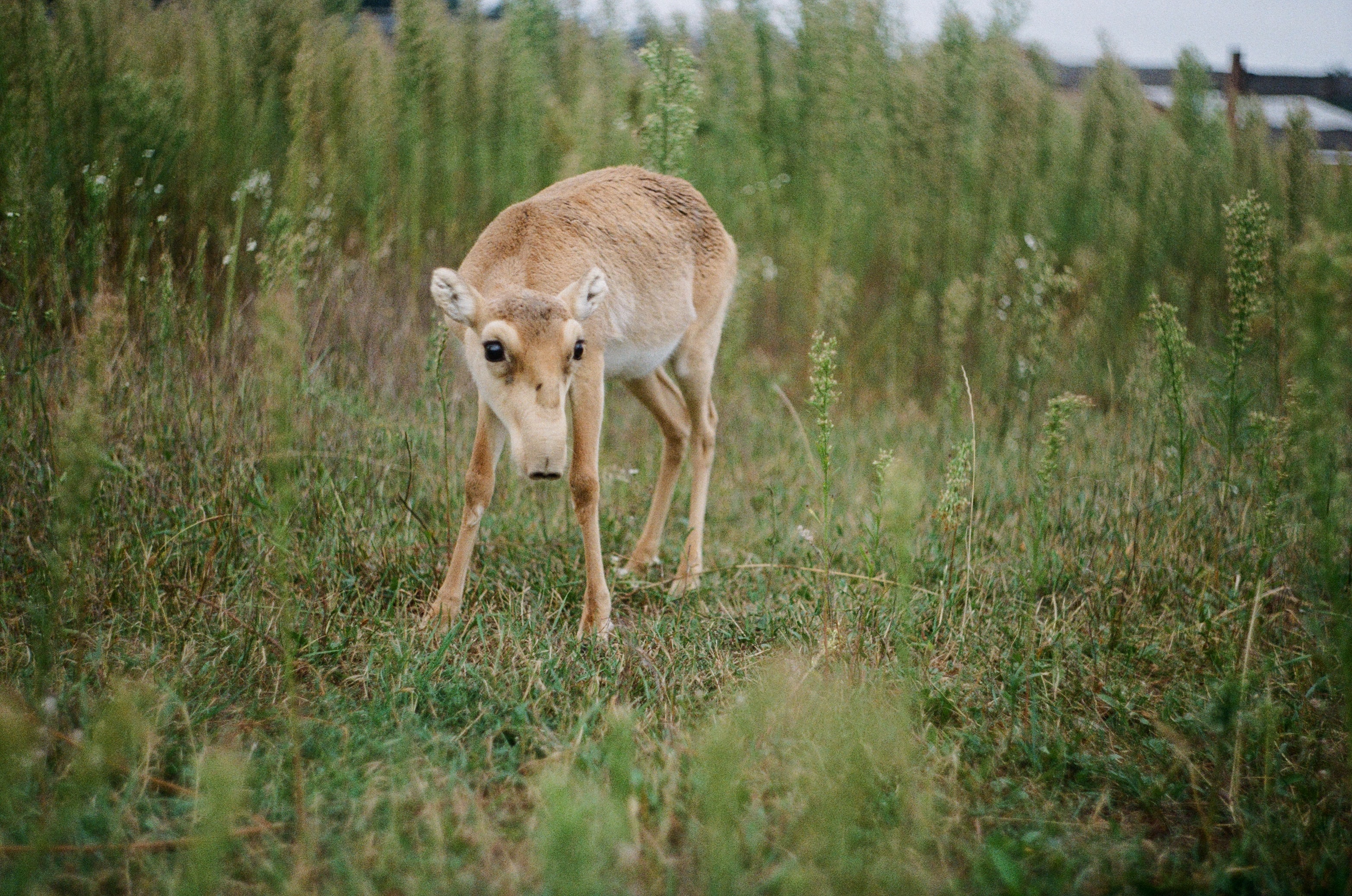 Saiga is classified as endangered by the International Union for Conservation of Nature / Photo: Unsplash
The territory of the "Olkhova Balka" wildlife park, located near the village of Velyki Prokhody in Kharkiv Oblast, can be mined, so the caretakers cannot check how the animals survived the occupation.
This was reported by Suspilne, referring to the director of the park nursery Oleh Hryshchenko.
According to Hryshchenko, as of Feb. 24, eight saigas and 54 mouflons lived in the park. Moreover, three roe deers and two badgers stayed in Olkhova Balka for rehabilitation.
"We don't know anything because there are mines in the park, there's no way to get there. It's unclear when we will be allowed to check the animals. Russian troops were based there, we know that for sure. In February, our employee had to flee the place because there were Russian tanks, and he hasn't managed to return there ever since. I think that the animals could have died. I want to hope that the Russian soldiers have opened the gate and let the animals out, but… The Russians stood there for a long time," Hryshchenko said.
In the park, zoologists were engaged in scientific work, rehabilitation of injured animals, and reproduction of the saiga population – this species is classified as endangered by the International Union for Conservation of Nature.
In Ukraine the population of saigas was reproduced in Olkhova Balka in Kharkiv Oblast, and Askania-Nova reserve in Kherson Oblast, which was also occupied by Russians.