UAnimals Rescued Bees from De-occupied Kharkiv Oblast
16.11.2022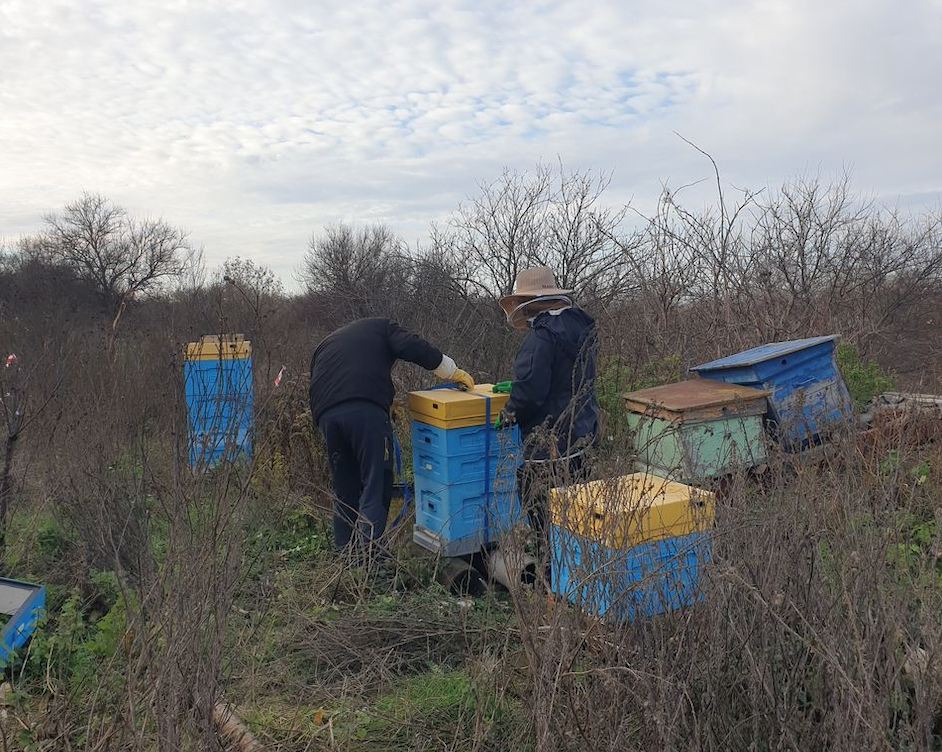 Bees evacuation / Photo: facebook.com/UAnimals.official
The humanitarian movement UAnimals evacuated the bees that survived the occupation near Izium.
According to animal rights activists, the transportation turned out to be dangerous. The insects, defending themselves, have bitten their saviors. But they are safe now.
"These bees have survived the occupation near Izium. They could tell a lot about it but are only silent witnesses of the war. After the shelling, only 13 beehives survived, and our heroic volunteer trio Olena, Ivan, and Baron managed to take them to Lviv Oblast. The owners of the bees left Kharkiv Oblast in spring. The village has not been fully demined yet, so the Izium emergency services helped with the evacuation," the message reads.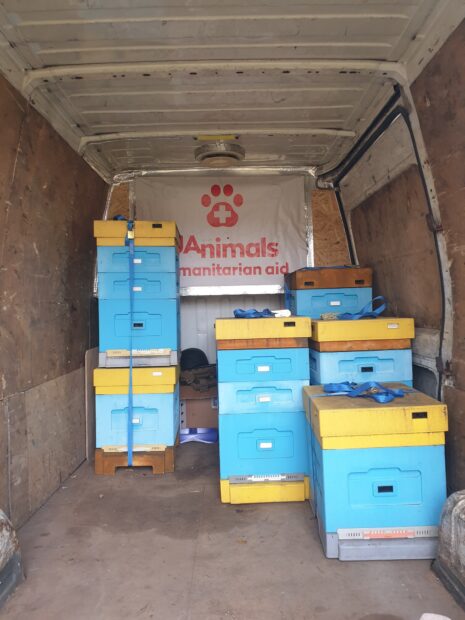 The house of the bee owners was destroyed by shelling. It was built by the grandfather of the family, who had survived a concentration camp in Germany. The previous house had been destroyed during the Second World War, and this was ruined by the Russians.
"The insects are safe and sound, they will spend the winter in Lviv Oblast, and in spring the grandson will continue his grandfather's business in a new place," UAnimals noted.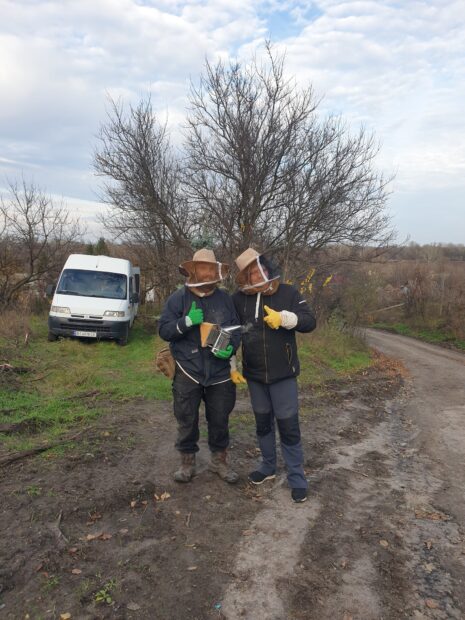 The humanitarian movement UAnimals was created in 2016 by community activist Oleksandr Todorchuk. This autumn they launched an international information campaign with a call to bring Russia to justice for environmental crimes during the war.
As of September, according to the State Environmental Inspectorate in Kharkiv Oblast, the largest losses recorded related to land pollution with waste, preliminary totalling $2 billion. The damage estimated to the animal world reached $7,9 million, and losses from air pollution – $3,7 million. More than 6,000 hectares of forests have been damaged by fires as a result of hostilities.