Ukraine Presents Pavilion at UN Climate Change Conference
07.11.2022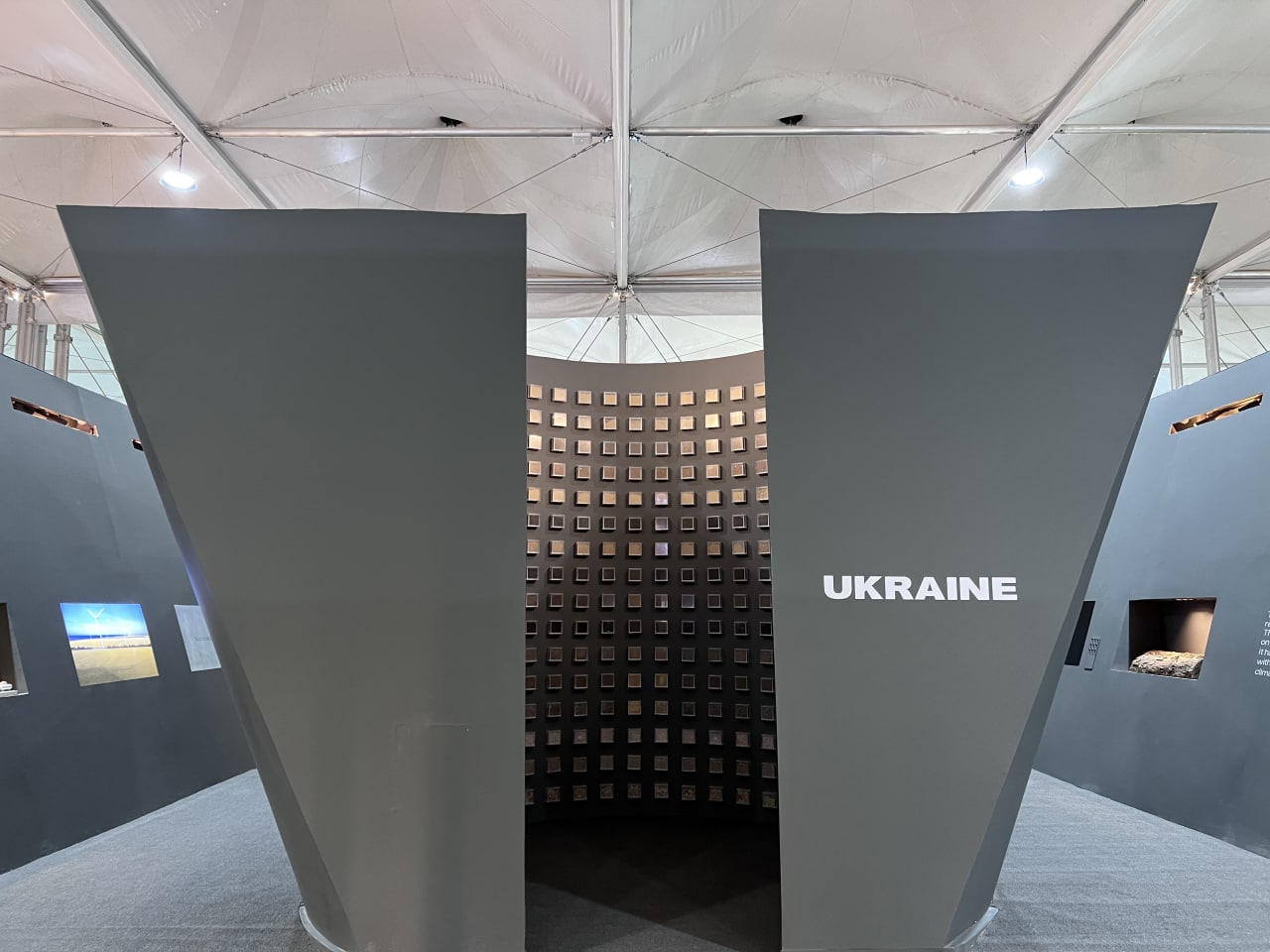 Ukrainian pavilion at UN Climate Change Conference / Photo: the Village Ukraine
On Nov. 7, Ukraine presented a pavilion at the United Nations Climate Change Conference 2022 for the first time in history.
According to the Village Ukraine, the Ukrainian pavilion consists of three semantic blocks. In the center is an installation in the form of a shell hole, similar to which the fertile Ukrainian lands are now dotted. Inside, more than 500 cubes with 16 types of Ukrainian soils remind the audience of Ukraine's great potential and its importance for global food stability.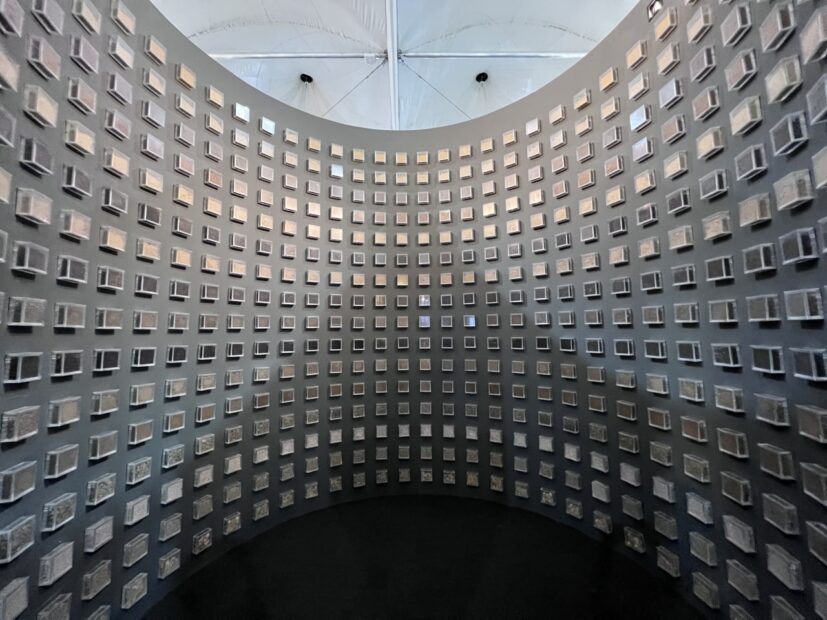 Thematically, the pavilion is divided into two blocks – the consequences of the war for the climate and the vision of the Ukrainian future as one of the guarantor states joining the UN climate goals.
The concept of the pavilion was developed by the Gres Todorchuk agency in collaboration with the "Forma" architectural office, with the assistance of the Ministry of Environmental Protection and the UN and EU Development Program.
The pavilion is aimed to show the harmful effects of the war on the whole world and to gain support for the revival of the country. In particular, the "Green Grain Paths" initiative will be presented, raising the issue of the global threat to world food security, as well as the creation of partnerships at every stage of the grain supply chain.
The Ukrainian pavilion is presented on Nov. 7, and on Nov. 8, the President of Ukraine Volodymyr Zelenskyy will address the participants.
The pavilion will be open from 9 a.m. to 6 p.m. on weekdays. The conference will take place until Nov. 18, 2022, in Sharm el Sheikh, Egypt.
Previously, Ukraine participated in the UN Climate Change Conference but did not represent the pavilion.
Earlier this month, the humanitarian movement UAnimals launched an international information campaign with a call to bring Russia to justice for environmental crimes during the war.