Russian Missile Installed on Wall Street in New York
21.11.2022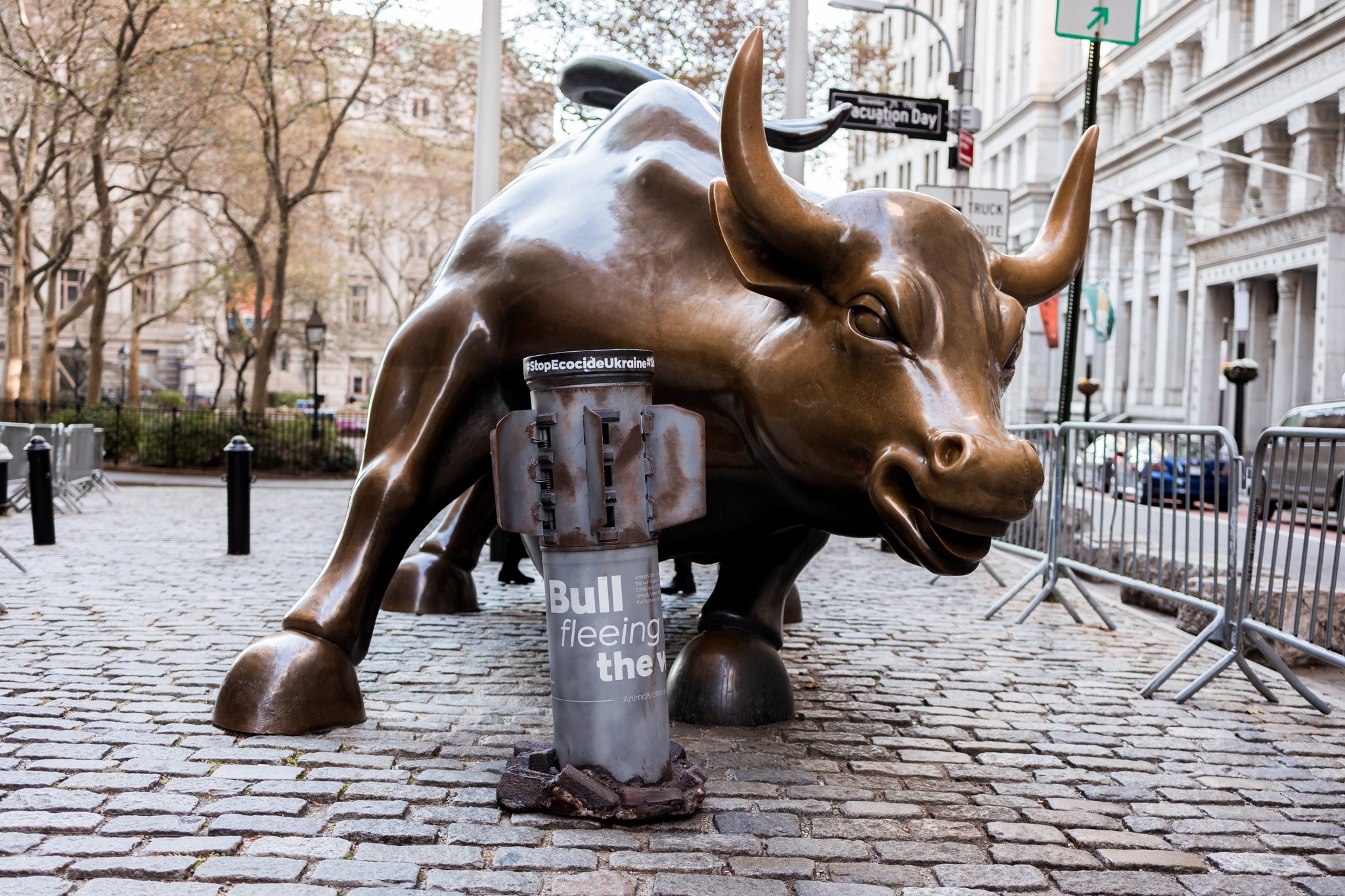 Bull on Wall Street in New York / facebook.com/sashatodorchuk
The activists of the UAnimals organization placed a sculpture of a Russian missile next to the statue of an angry bull on Wall Street for one day.
Due to Russian aggression, millions of animals have died, 182,880 square meters of soil have been contaminated with harmful substances, and eight nature reserves and 12 national parks are under occupation.
"With this installation, we invite people to rethink the interpretation of the famous statue and show that an angry bull can be just a frightened animal fleeing the war. During the full-scale invasion, Russia kills not only people but also millions of animals. It destroys the ecosystem in general," said Oleksandr Todorchuk, the founder of the UAnimals movement.
Earlier, the humanitarian movement UAnimals launched an international information campaign with a call to bring Russia to justice for environmental crimes during the war. All interested parties are encouraged to sign a petition to the UN and the European Parliament.
The humanitarian movement UAnimals was created in 2016 by community activist Oleksandr Todorchuk. The movement started its activities by fighting animal exploitation in circuses.