Kharkiv RMA: Electricity Supply Restored for More than 800 thousand Citizens
16.11.2022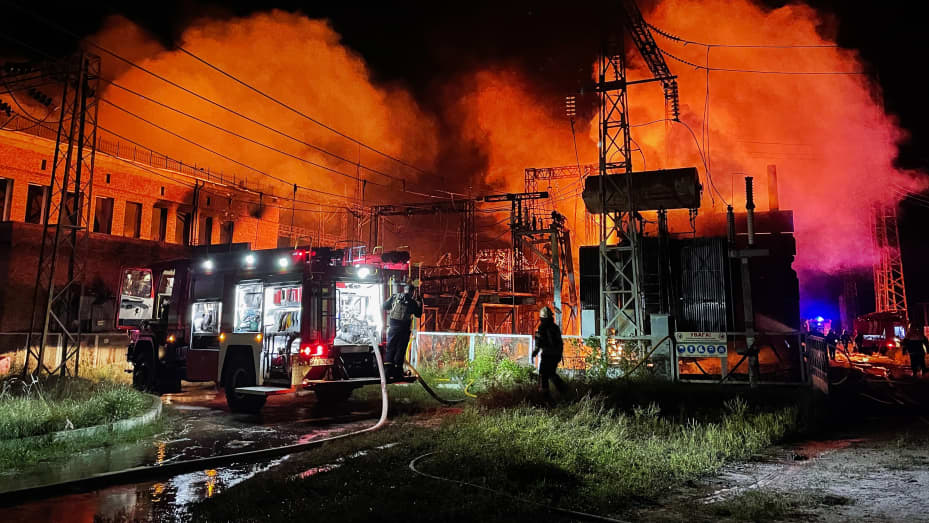 Ukraine attacked on Nov. 15 / Photo: cnbc.com
On Nov. 16, the Head of Kharkiv Regional Military Administration (RMA) Oleh Syniehubov reported that electricity supply had been restored for more than 800,000 consumers in Kharkiv and Kharkiv Oblast as of the morning.
On the evening of Nov. 15, Russians launched six S-300 missile strikes on the city of Kharkiv and the Chuhuiv district. S-300 (NATO reporting name SA-10 Grumble) anti-aircraft missile systems are used for air defense, but the Russian occupiers use them to attack ground targets.
Energy infrastructure facilities were damaged. No casualties were reported. As a result of infrastructure damage, about 900,000 consumers in Kharkiv and Kharkiv oblast remained without electricity.
"As of this morning, part of the residents of Izium and Bohodukhiv districts, as well as about 3,5 thousand consumers in Kharkiv, remain without electricity supply. The works on eliminating the consequences of the strikes continue," wrote Syniehubov.
Earlier, Deputy Head of the President's Office Kyrylo Tymoshenko reported that the Russian attack led to a "critical situation".
According to Syniehubov, Kharkiv and Kharkiv Oblast were left without power supply, There were interruptions in water and heat supply, and outages with mobile connections reported.
Earlier this week, Kharkiv Mayor Ihor Terekhov provided the details on the safe stops heating points equipment. Infrared lamps will be used as a heat source. In case of a power outage, the lamps will operate from a generator located outside.