More than 700 Chromebooks to be Handed over to Kharkiv Oblast
10.01.2023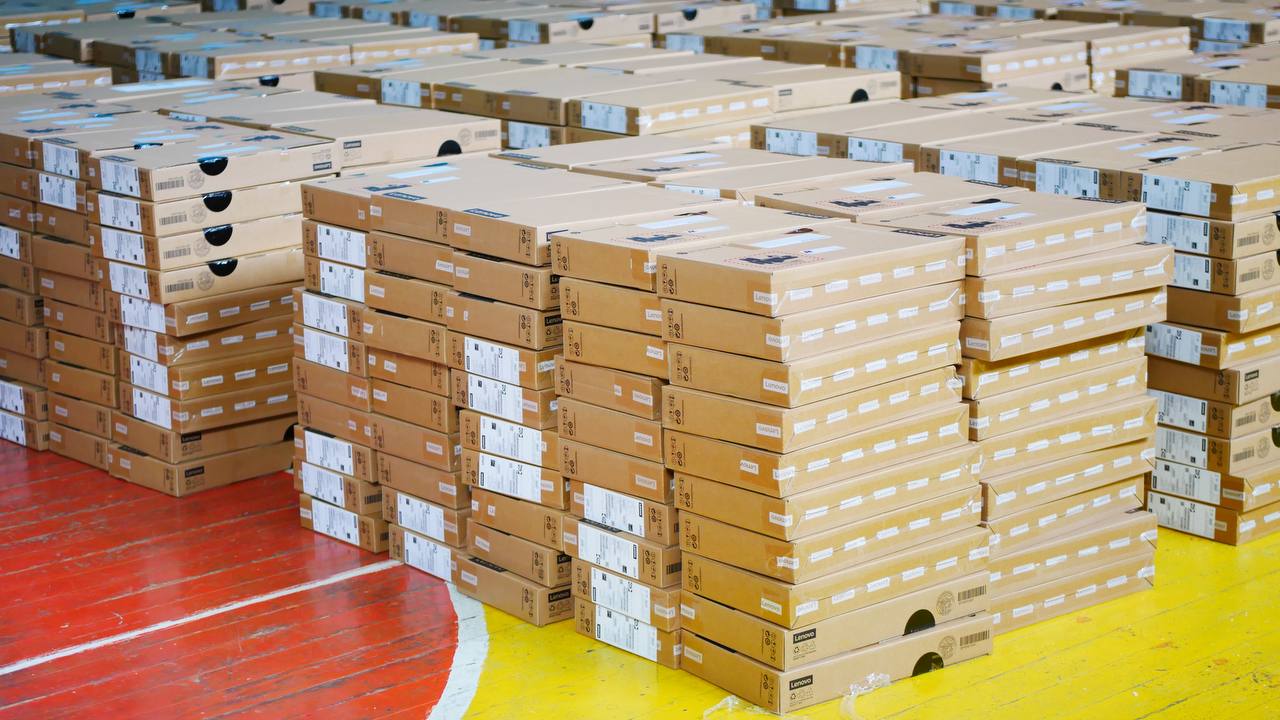 The laptops for the teachers / t.me/SerhiyShkarlet
More than 700 Chromebooks will be delivered to Kharkiv Oblast as part of the "Laptop for Every Teacher" project.
The "Laptop for Every Teacher" initiative was launched by the Ministry of Digital Transformation together with the Ministry of Education and Science of Ukraine and Google with the support of UNESCO. As part of the project, 50,000 laptops were delivered to different regions of Ukraine last year.
Moreover, 5,895 Chromebooks were allocated to Kharkiv Oblast. At the beginning of November 2022, 5,186 laptops were already handed over to educational institutions. About 700 more Chromebooks will be delivered soon.
The computer equipment was initially sent to the educational institutions in liberated settlements in Kharkiv Oblast. These are all the communities of the Kupiansk and Izium districts, as well as seven communities of the Chuhuiv and eight communities of the Kharkiv districts.
Laptops were also sent to Zolochiv, Bohoduhiv and Lozova communities. Some of the Chromebooks were transferred to Kharkiv vocational and pre-university education institutions.
As part of the same initiative, teachers were given free access to some tools of Workspace for Education. The project helps to improve online communication between students and teachers and organize the distance schooling process, take online classes, and post and check the homework.
In October it was announced that Ukrainian schools would be provided with 50,000 laptops with the support of Google and UNESCO.
Follow us on Twitter and LinkedIn for more news, stories, and field reports by Kharkiv journalists.