From the City of Iron and Concrete: an Exhibition of Kharkiv Artists to Open in Poland
16.03.2023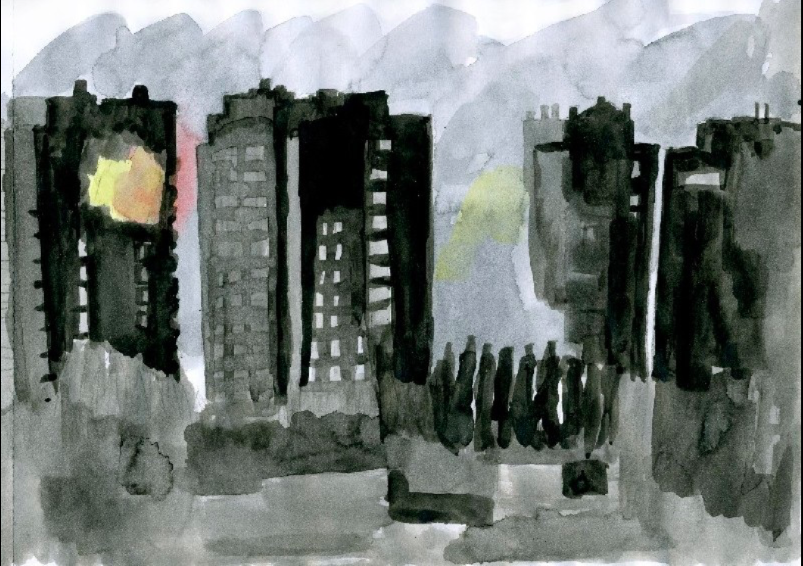 From the City of Iron and Concrete / arsenal.art.pl
The Arsenal Gallery in Poznan will host an exhibition of video and media art by Kharkiv artists called From the City of Iron and Concrete.
The initiative is an opportunity for artists to make themselves known to the pan-European cultural community, express their position and draw the attention of Western society to the art of a country at war.
"Kharkiv and Poznan have a lot in common – we are twin cities and over the long history of twinning relations, many significant events have taken place, including in the field of culture.

The current collaboration is taking place in a difficult time for Kharkiv and Ukraine, and the initiative of our Polish partners to hold an exhibition of Kharkiv media art in Poznan is especially valuable," the organizers said.
The Polish gallery will feature works by seven Kharkiv artists:
Artem Volokitin,
Vlas Belov,
Yulia Golub,
Tetiana Malynovska,
Roman Minin,
Olya Fedorova,
Oleksii Yalovega.
The exhibition is curated by the director of the Kharkiv Municipal Gallery, Tetiana Tumasyan.
Young Kharkiv artists have already received international recognition and awards at international art forums. They are united by their studies at the Kharkiv Academy of Design and Arts. In addition, over the years, they have been part of the Kharkiv Municipal Gallery's support programs for young artists.
Art Despite the War: "The Personnel" Exhibition Opened in Kharkiv. It presents works of different periods, from 2014 and even 2011 to those created in 2022 during the ART KUZEMIN residency.
Follow us on Twitter and LinkedIn for more news, stories, and field reports by Kharkiv journalists.