More than a third of Kharkiv Schoolchildren Went Abroad
23.02.2023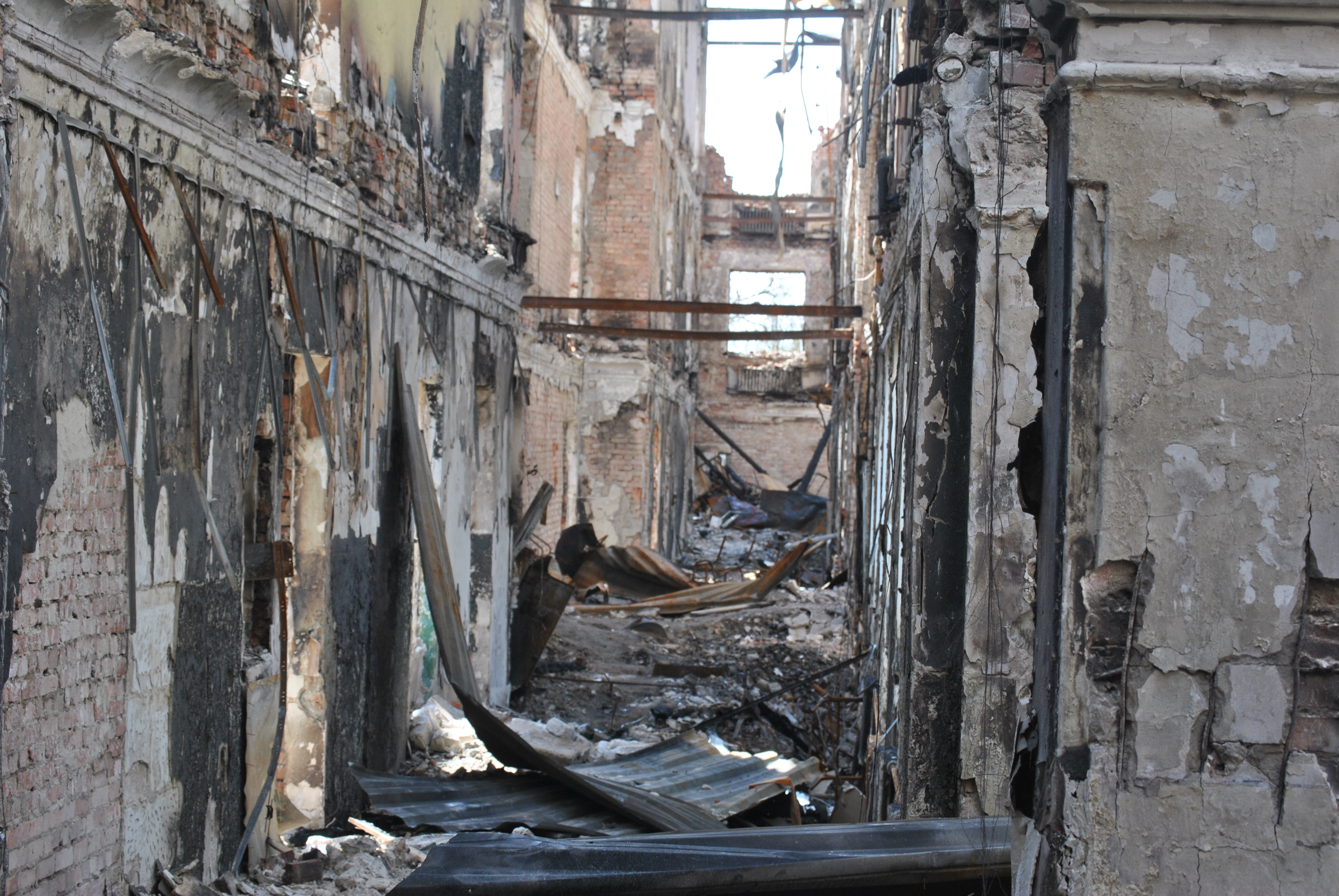 A ruined school in Kharkiv / Gwara Media
Currently, 37,000 schoolchildren study in Kharkiv, which is only 32.1% of the total number of students.
This was reported in the Department of Education, writes the press service of the Kharkiv City Council.
Moreover, about 10.4% of schoolchildren stay in Kharkiv Oblast, 18.3% have moved to other oblasts of Ukraine, and 39.1% of students are abroad.
At the same time, 1,900 internally displaced children currently get an education in Kharkiv schools.
According to Kharkiv City Council, students of 210 schools in Kharkiv study online due to the full-scale invasion.
The Department of Education also noted that 55% of the city's educational facilities were damaged by shellings. According to preliminary information, 241 buildings of educational institutions were destroyed causing more than UAH3 bln damage.
During the full-scale invasion, the damage was caused to:
107 kindergartens;
118 school buildings;
12 extracurricular institutions premises;
four education department buildings.
A third of the affected objects were damaged, and four schools were destroyed. Moreover, 60 buildings of vocational and technical institutions were damaged, the Department noted.
At the same time, by the end of 2022, 47 educational institutions were restored in Kharkiv, and repair work was carried out in 132 facilities.
Earlier, Kharkiv Governor Oleh Syniehubov reported that the educational institutions would return to the traditional schooling format as soon as the security situation allowed them to do so.