Kharkiv Oblast under Attack: Russian Shelled 18 Settlements on Feb. 23
23.02.2023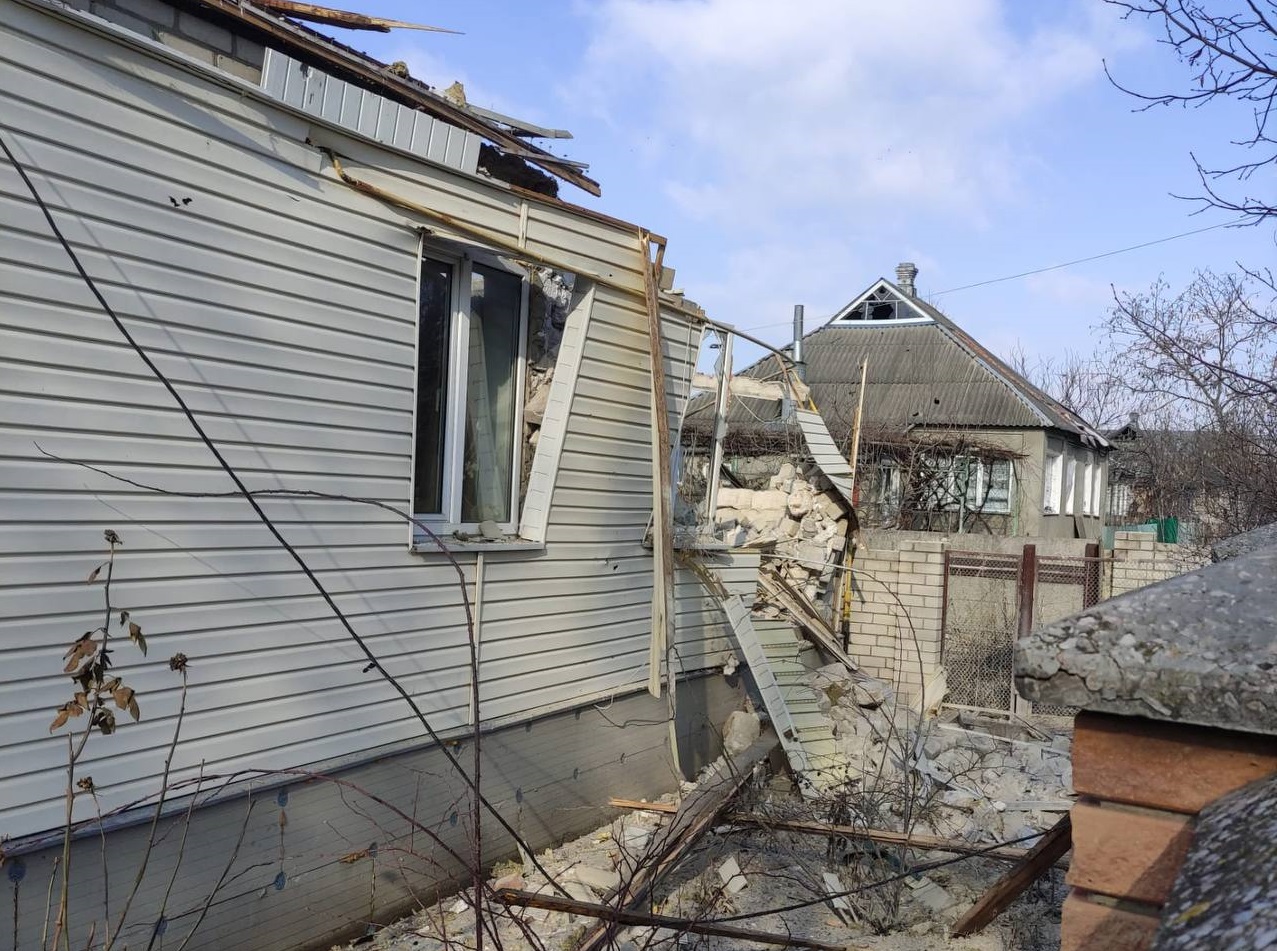 A destroyed residential building in the village Cherneshchena of the Izium district / Kharkiv Governor`s Telegram
On Feb. 22-23, the Russian occupiers shelled at least 18 settlements in the Kupiansk, Chuhuiv, Kharkiv, and Izium districts of Kharkiv Oblast.
That was reported by the head of the Kharkiv Regional Military Administration Oleh Syniehubov.
The enemy continues to shell Kupiansk. Two civilian women were injured.
A 40-year-old civilian was moderately injured as a result of shelling in the village of Podoly in the Kupiansk district.
Six residential buildings and two educational institutions were damaged in Vovchansk. Farm buildings in the village of Nesterne in the Vovchask community also have been affected by the shelling.
In the village of Cherneschena in the Izium district, a private residential building was destroyed, and utility poles were damaged.
The Russian sabotage and reconnaissance group was revealed near Bolohivka in the Kupiansk district. The Ukrainian Armed Forces pushed them back to the territory of the Russian Federation. The sabotage and reconnaissance group also failed to enter the Fyholivka area.
During the day, pyrotechnics neutralized 137 explosive objects.
General Staff reports that in Kharkiv Oblast, the enemy continues to focus its efforts on advancing along the Kupiansk direction.
On Feb. 22, around 10:30 a.m., Russia launched four strikes on Kharkiv. Two people were injured by the shelling.