Kharkiv Oblast Schools to Get Prepared for Offline Work
08.02.2023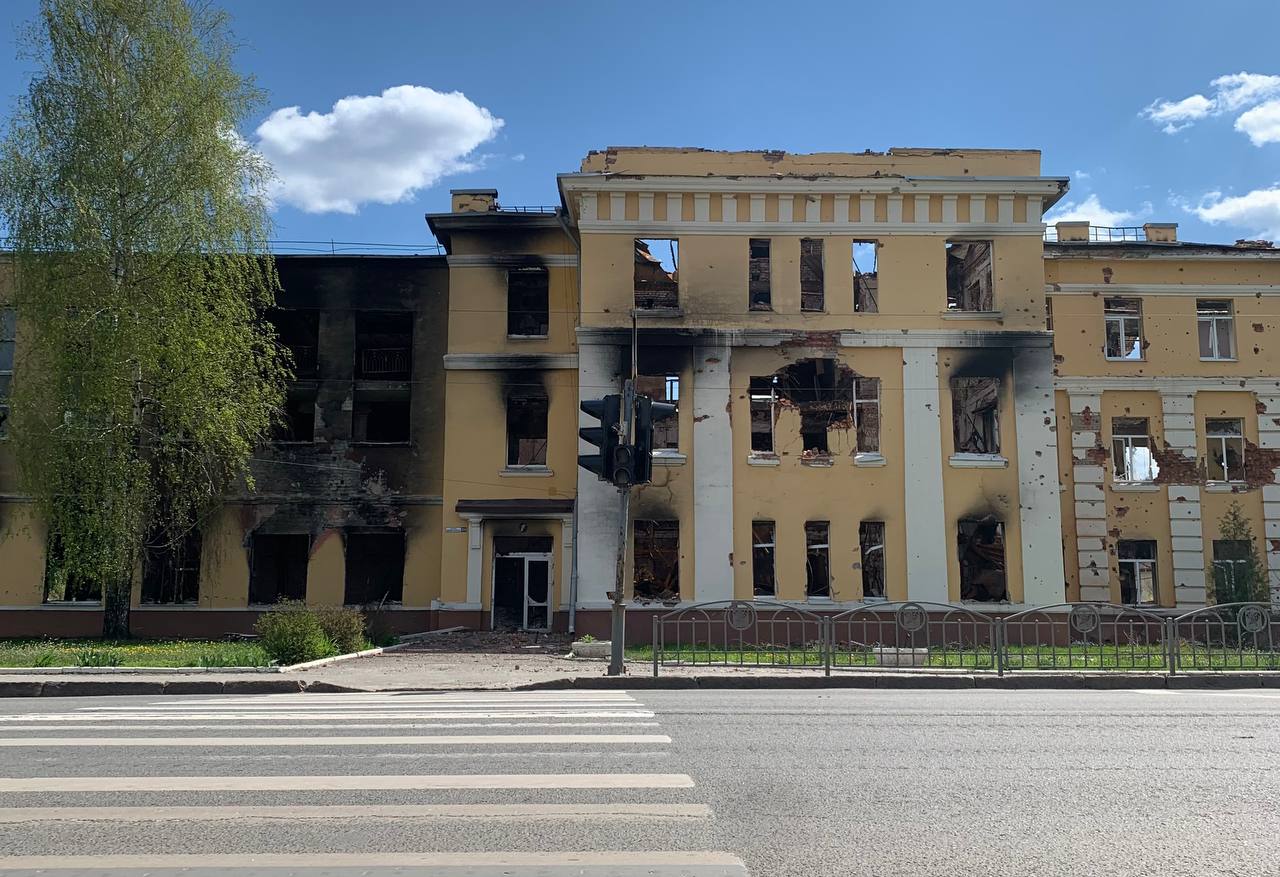 A damaged school in Kharkiv Oblast / Denys Glushko, Gwara Media
According to Kharkiv Governor Oleh Syniehubov, the educational institutions will return to the traditional schooling format as soon as the security situation allows them to do so.
"The educational issue remains very important for us. 240,000 children are now getting their education online. We continue to meet all the requirements of the Ministry of Education and Science of Ukraine and we have to gradually prepare educational institutions for the traditional offline format, but only when it is safe," said Syniehubov.
Currently, 631 schools and 257 kindergartens operate in Kharkiv Oblast. Five kindergartens and eight schools remain under the occupation. Distance education has been resumed in Balakliia and Kupiansk special schools.
Shelters are being built in three educational institutions in the region. Moreover, bomb shelters are planned to be installed in eight more schools. The project and financial documentation are being prepared, reports the director of the Department of Education and Science Oleksii Lytvynov.
The consequences of Russian aggression continue to be eliminated. Windows and roofs are being replaced In the buildings of educational institutions, and the utility systems are being restored. The restoration works have been completed for 18 objects, 13 of which are in the liberated territories.
The "Kharkiv Restoration Army" initiative helps to close the damaged windows in Kharkiv. The volunteers have already completed the restoration works in 50 schools.
The local government allocated funds for doors and windows restoration in the damaged lyceum in the Donetsk community in the Izium district.
Moreover, the European Commission, together with the Ukrainian government, has launched a program to restore educational institutions. It includes 104 schools in Kharkiv Oblast.
Earlier, it was reported that 3,075 educational institutions had been damaged in Ukraine, 437 of which were completely destroyed.
Last month, Kharkiv Oblast students received tablets from South Korea. According to the Kharkiv Regional Military Administration, the gadgets were handed over to the students of the liberated communities in Kharkiv Oblast.