Russian Missile Hits Kharkiv Central Park
08.02.2023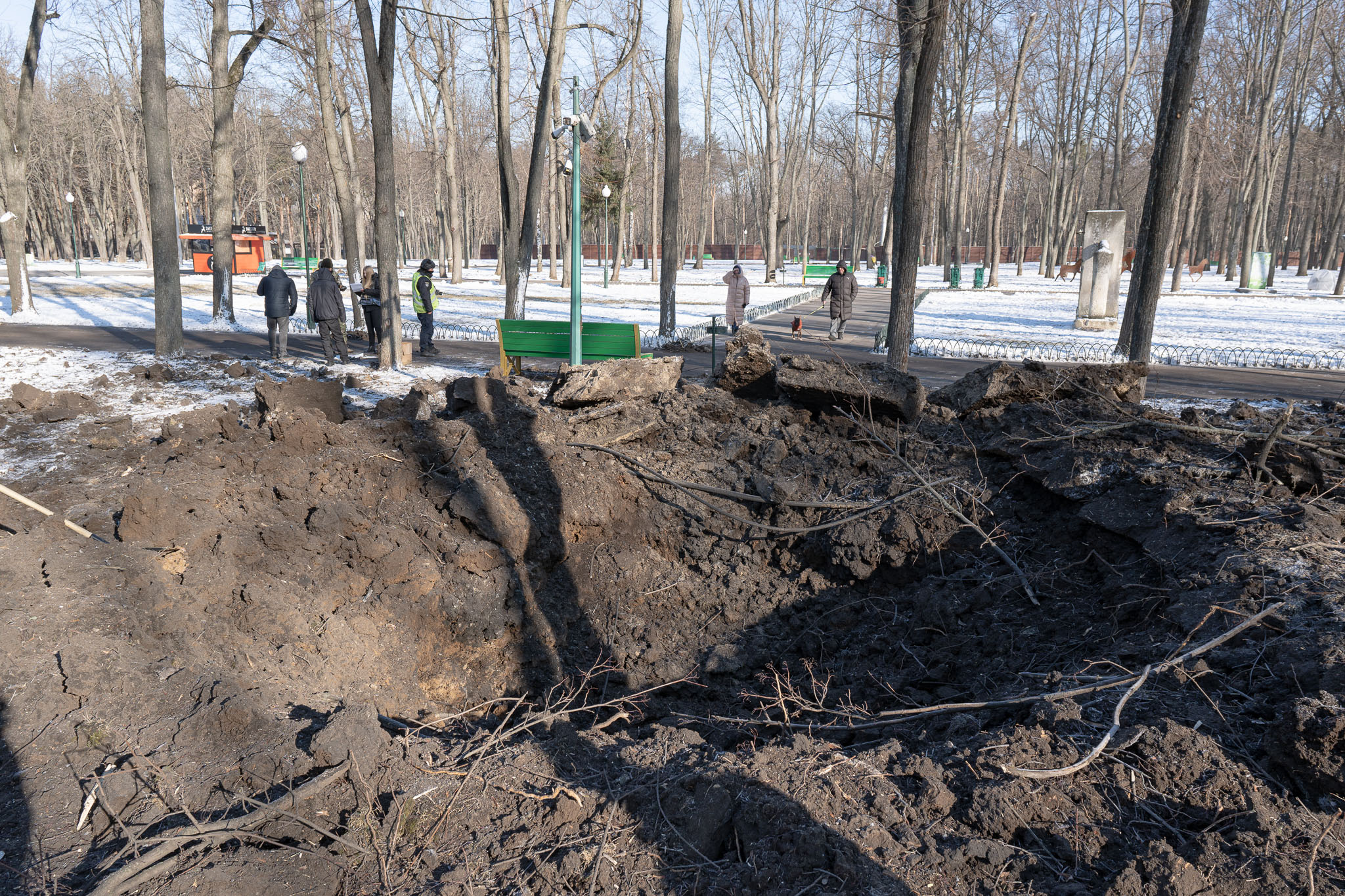 Consequences of the Russian missile strike on Kharkiv Central park / Photo: Oleksii Yeroshenko, Gwara Media
Overnight on February 7, Russian occupants launched a series of missile attacks on Kharkiv, one of the shells hit the ground in Central Park.
Several explosions were reported at 23:00 in Kharkiv. Preliminarily, it was the launch of S-300 missiles from the territory of the Russian city of Belgorod.
"Six hits in Kharkiv. So far, we have confirmation of strikes on an industrial facility in the Kyivskyy district of the city. We also have information about a fire at the site of one of the strikes. Last night, our Central Park was also hit," Kharkiv city mayor Ihor Terekhov commented.
There were no injuries as a result of the missile attack. A sinkhole has formed at the site of the missile hit. Utility workers are already working in the park to eliminate the consequences.