Kalush Orchestra Contributed to Restoration of Hryhoriy Skovoroda Museum in Kharkiv Oblast
30.11.2022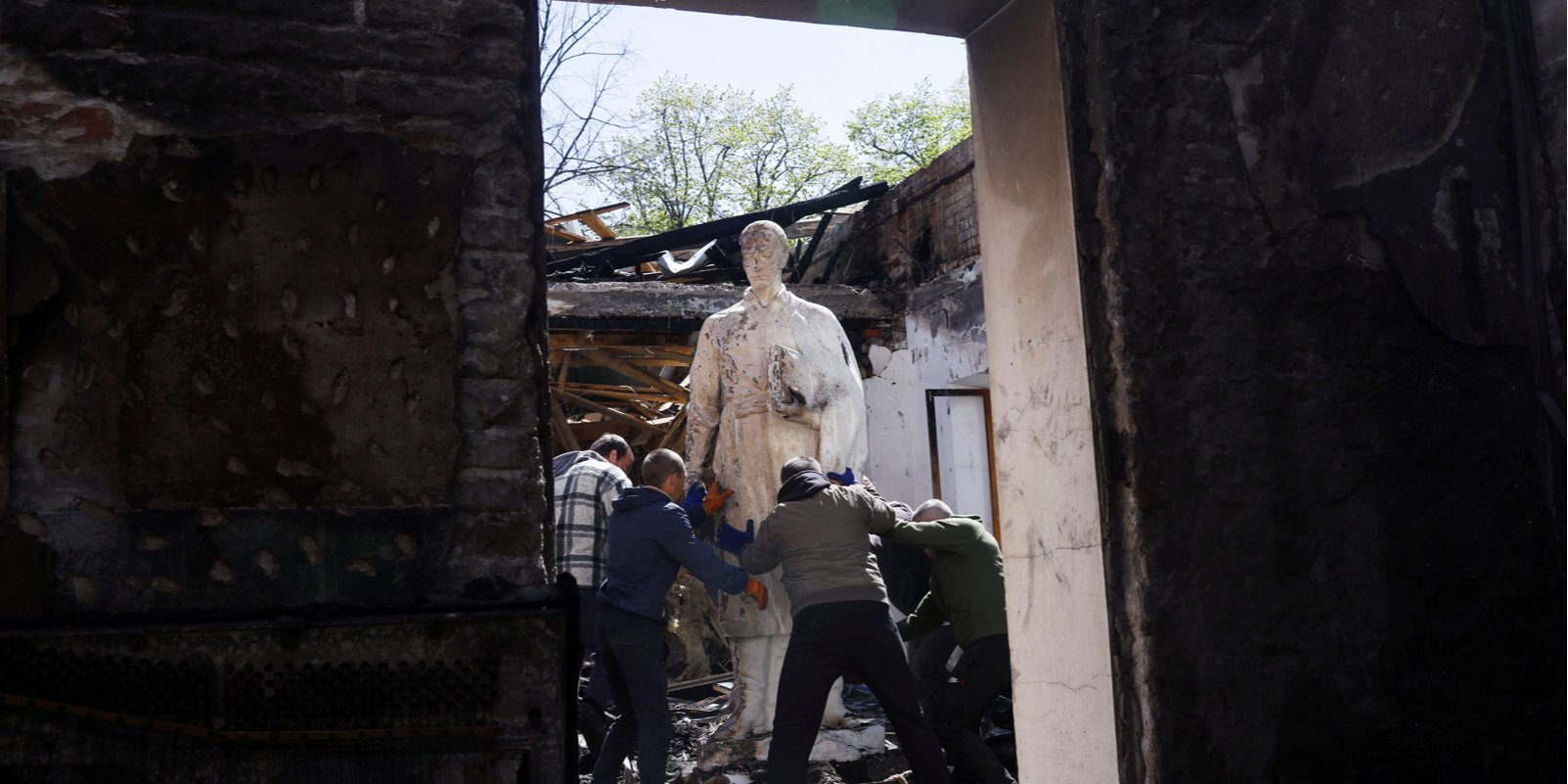 A photo of the destroyed Skovoroda museum in Kharkiv Oblast, 2022. Source: Reuters
The Kalush Orchestra donated more than UAH300,000 (~$8 000) for the restoration of the Hryhoriy Skovoroda museum, which was destroyed by a Russian attack in Kharkiv Oblast.
This was reported by The Ministry of Information Policy of Ukraine.
During the tour in America and Canada, the musicians sold their double bass and transferred the funds to the Save Ukrainian Culture project.
"During our concerts abroad, we try to raise funds for Ukraine. At one of our concerts in Washington, we had the idea to hold an additional charity auction. We managed to sell a brand new double bass, which our Sashko Kondratiuk usually plays, and get a considerable sum of money. We decided to transfer it to the fund of the Ministry of Culture and Information Policy. Moreover, this is not the first charity auction. We plan to continue holding such auctions to raise as much money as possible to help Ukrainians," says Oleh Psiuk, leader of the Kalush Orchestra.
More details
In October, the winner of this year's Eurovision Song Contest Kalush Orchestra became an ambassador of the project Save Ukrainian Culture.
In May, the Russian army destroyed Skovoroda National Literary and Memorial Museum. Its restoration requires more than UAH112 million/$3.03 million.
Save Ukrainian Culture is a joint project of the Ministry of Culture and Information Policy of Ukraine and Vodafone Ukraine aimed at raising charitable funds for the restoration and preservation of cultural heritage in Ukraine, which has suffered as a result of Russia's full-scale invasion of Ukraine since February 24, 2022.
Follow us on Tik Tok and Twitter for more news, stories, and field reports by Kharkiv journalists.