Starlink Changes Tariffs: New Prices for Ukraine
30.11.2022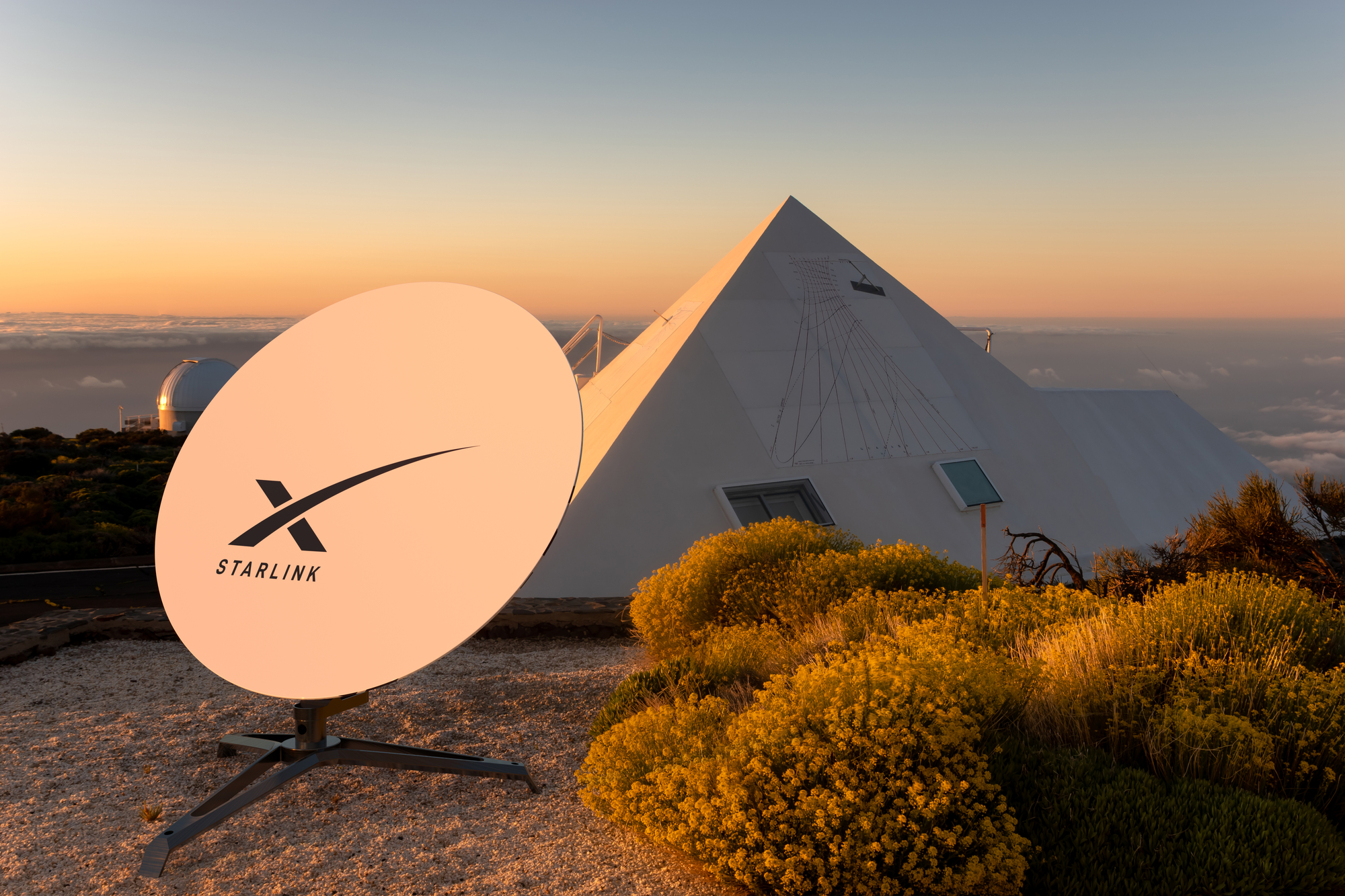 Starlink / mc.today
Elon Musk's Starlink satellite Internet provider has increased the cost of services for various countries.
For Ukrainians, the price will increase from $60 to $75 per month. The Internet cost will increase from Dec. 29.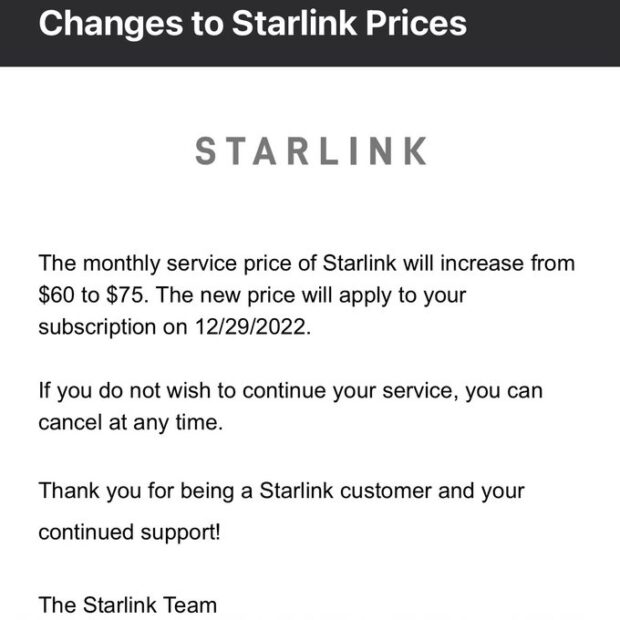 Starlink in Ukraine is used at the front. With this technology, the military has the Internet outside the coverage area of ​​local providers. Moreover, terminals are also installed at critical infrastructure facilities providing the uninterrupted Internet connection.
Earlier on Aug. 25, Starlink decided to lower the price of its services for Ukrainians from $100 to $60 per month.
Local Internet providers in Ukraine charge $5-7 per month.
Earlier, 150 Starlink Kits arrived in Kharkiv Oblast. Part of them was handed over to mobile operators and Internet providers.
More details
The Starlink system, owned by Elon Musk's company SpaceX, can provide access to high-speed Internet in remote locations. In Ukraine, Elon Musk's internet can be used for civilian and military purposes.
On April 27, a representative office of the Starlink satellite Internet service was registered in Ukraine.
Follow us on Tik Tok and Twitter for more news, stories, and field reports by Kharkiv journalists.