Amazon to Provide Ukraine with $75 million in Support
01.12.2022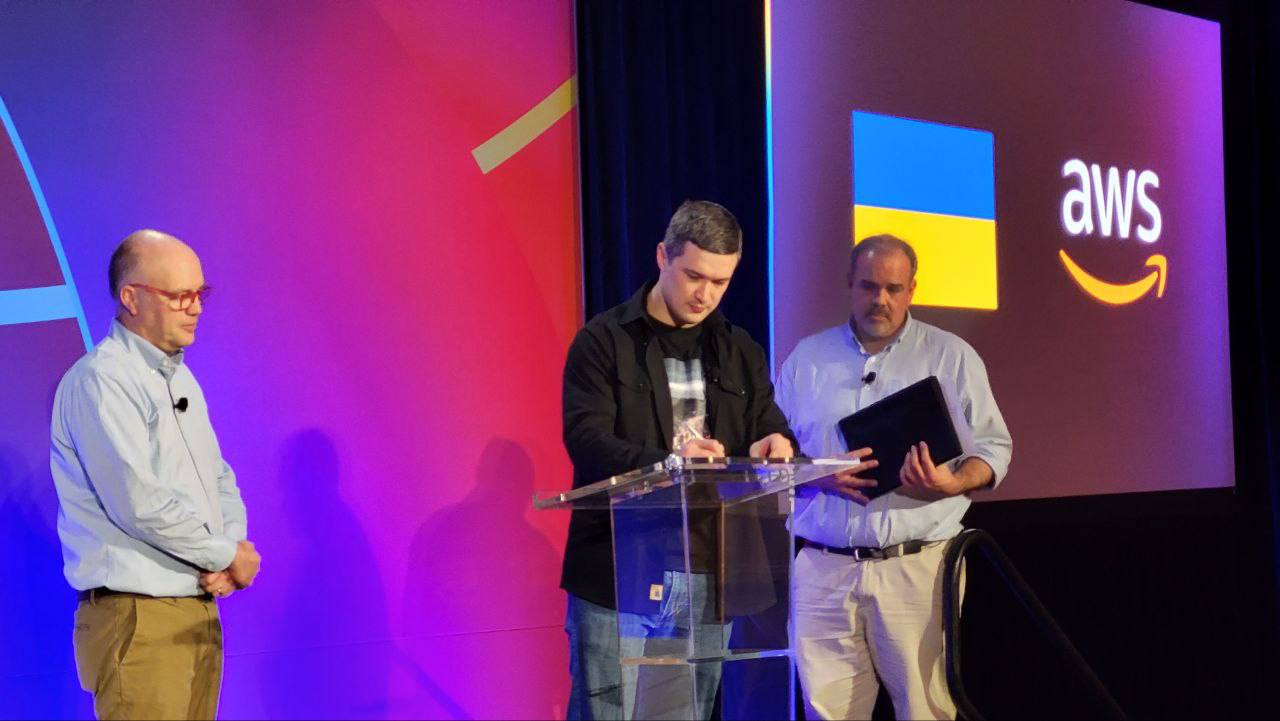 The head of the Ministry of Digital Transformation Mykhailo Fedorov during the signing of a memorandum with Amazon / t.me/zedigital
The support is formalized in a memorandum of cooperation for 2023, Digital Minister Mykhailo Fedorov reported on Telegram.
At the beginning of the full-scale war, Amazon AWS provided services worth millions of dollars to store about 100 state registries. This allowed the registers to work even during Russian shelling and emergency power outages, and for Ukrainians to receive public services online.
"I thank Amazon AWS for its continued support of Ukraine and assistance in building a digital state," Mykhailo Fedorov says.
The Digital Transformation Ministry continues its cooperation with Amazon in the field of cloud technologies. Since the first days of the full-scale invasion, Diia has been storing a copy of the application's server system in AWS and backing it up daily. This makes Diia and the digital state as a whole more resilient. Because cloud infrastructure cannot be destroyed by a missile.
The company also helps to train thousands of Ukrainians in IT specialties. A cool case is ITSkills4U from Amazon AWS and Diia.Digital Education, launched in October with the support of the Polish government. In a month, over 11,000 Ukrainians have already joined the program and will soon be able to become IT specialists.
Follow us on TikTok and Twitter for more news, stories, and field reports by Kharkiv journalists.