Funds Are Being Raised for Restoration of Hryhoriy Skovoroda Museum in Kharkiv Oblast
09.09.2022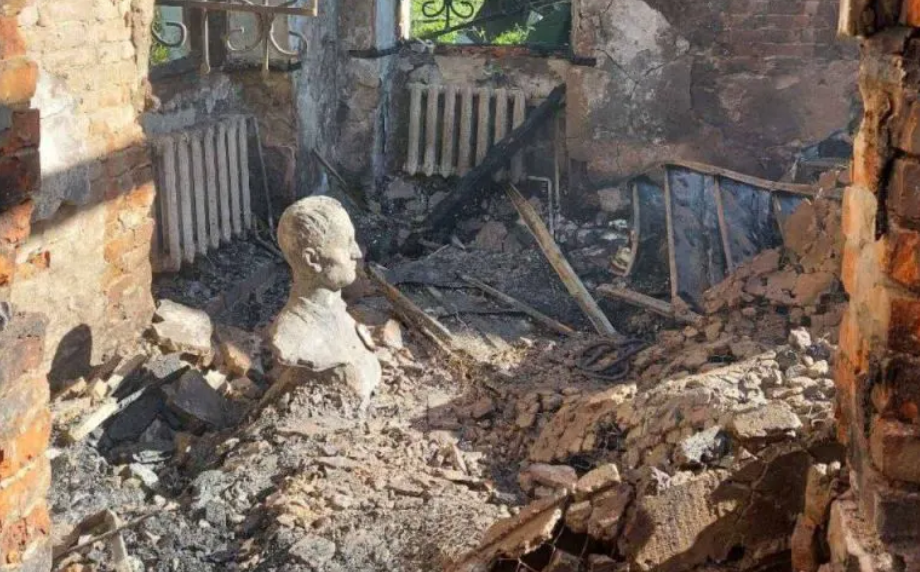 restore.mkip.gov.ua
On May 7, 2022, the Russian army destroyed Skovoroda National Literary and Memorial Museum. Its restoration requires more than UAH112 million/$3.03 million.
This museum is of historical importance. The park and the adjacent territory have hardly changed since the times of Skovoroda. Before the shelling, there was a well in the garden, the place of the first burial of the philosopher, his grave, a monument, and a sculptural "philosophical alley".
The museum also kept the works of the philosopher and some of his personal belongings. The valuable exhibits were moved to a safer place, but the house suffered significant damage.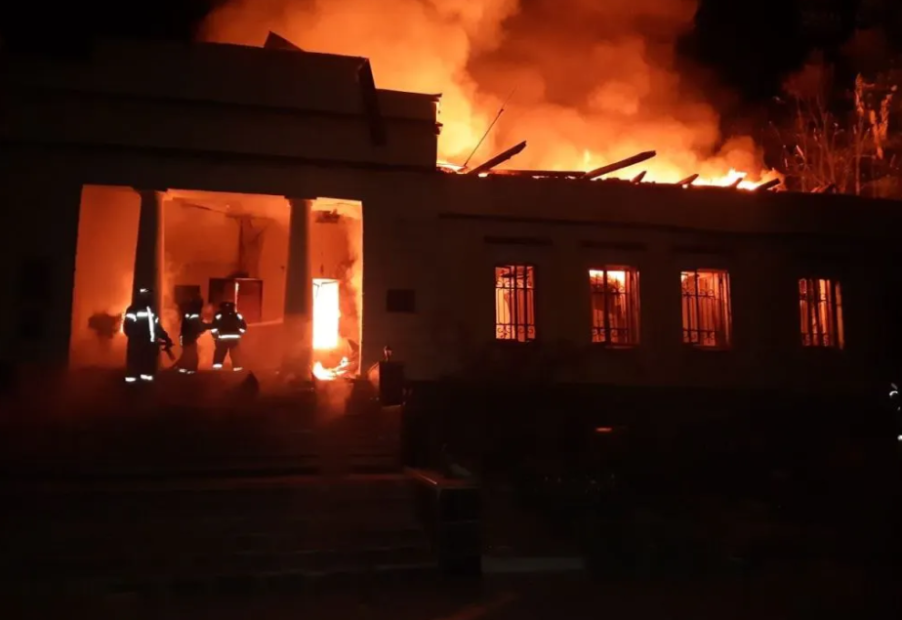 "I have no doubt that the Russians Skovoroda Museum on purpose. He once said: "Do not fraternize with those who hide evil". This is evidence that this is probably a deliberate ideological action. They called Skovoroda almost the first Russian philosopher. Putin is fighting against Ukrainian identity," commented Minister of Culture and Information Policy Oleksandr Tkachenko.
You can help by donation to restore National Museum of literature named after Hryhoriy Skovoroda.
More details: Hryhorii Skorovoda's name remains present throughout Ukraine. The Skovoroda Kharkiv National Pedagogical University is one of the oldest universities in the country; the Hryhorii Skovoroda University, founded in 1986 in Pereiaslav, is located south of Kyiv. Skoworoda's likeness also adorns the 500 hryvnia banknote.
Since the beginning of the invasion, more than 100 cultural sites have been damaged by Russian troops in Kharkiv Oblast.