More Than 100 Cultural Heritage Sites Destructed by Russian Troops in Kharkiv Oblast'
19.08.2022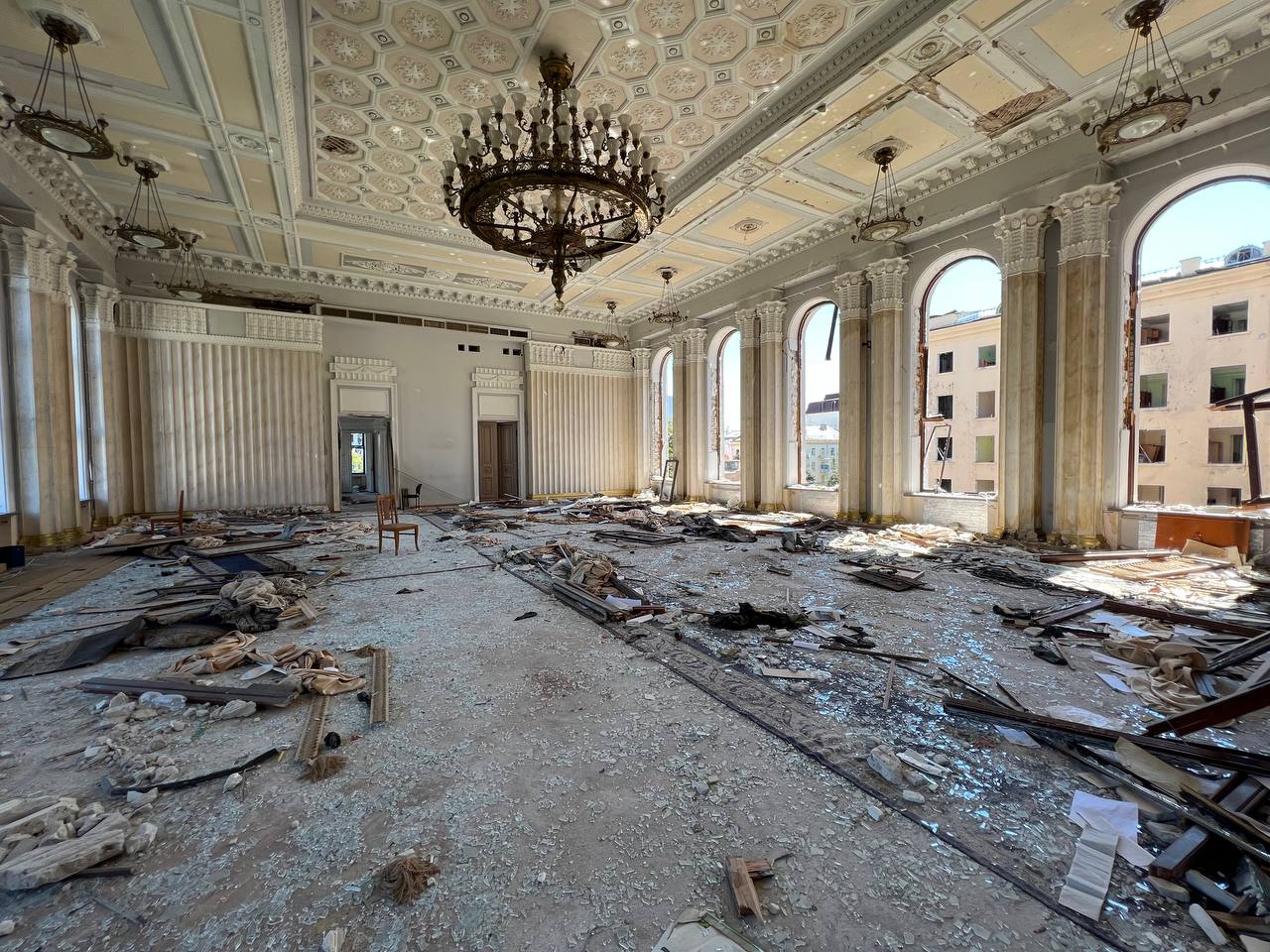 Kharkiv city administration building, hit by a missile. / Photo: Serhii Prokopenko
In total, the Ministry of Culture and Information Policy of Ukraine has already recorded 464 cases of Russian war crimes against Ukrainian cultural heritage. Kharkiv Oblast' is on the top of the list of the worst affected regions.
According to the report, 139 heritage objects were heavily damaged or destroyed as a result of shelling, and 361 art objects were damaged due to the actions of the occupiers.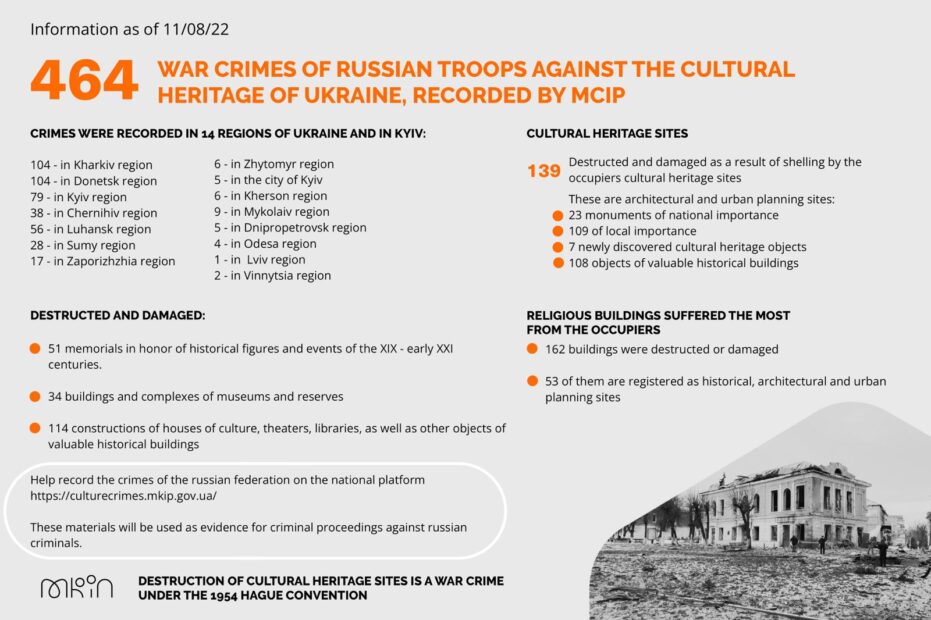 "In recent weeks, we have started comparing data with information collected by our colleagues from the State Service of Ukraine for Ethnic Affairs and Freedom of Conscience (DESS) and regional administrations. The list of objects is being refined and constantly updated,"

said Kateryna Chuyeva, Deputy Minister of Culture and Information Policy.
The Ministry of Education and Science of Ukraine has also calculated the number of schools, colleges and universities targeted by Russian troops. According to its official website, more than 2,000 educational institutions have been damaged since the full-scale war begun.