GwaraDaily. Latest News from Kharkiv and Ukraine: October 3
03.10.2022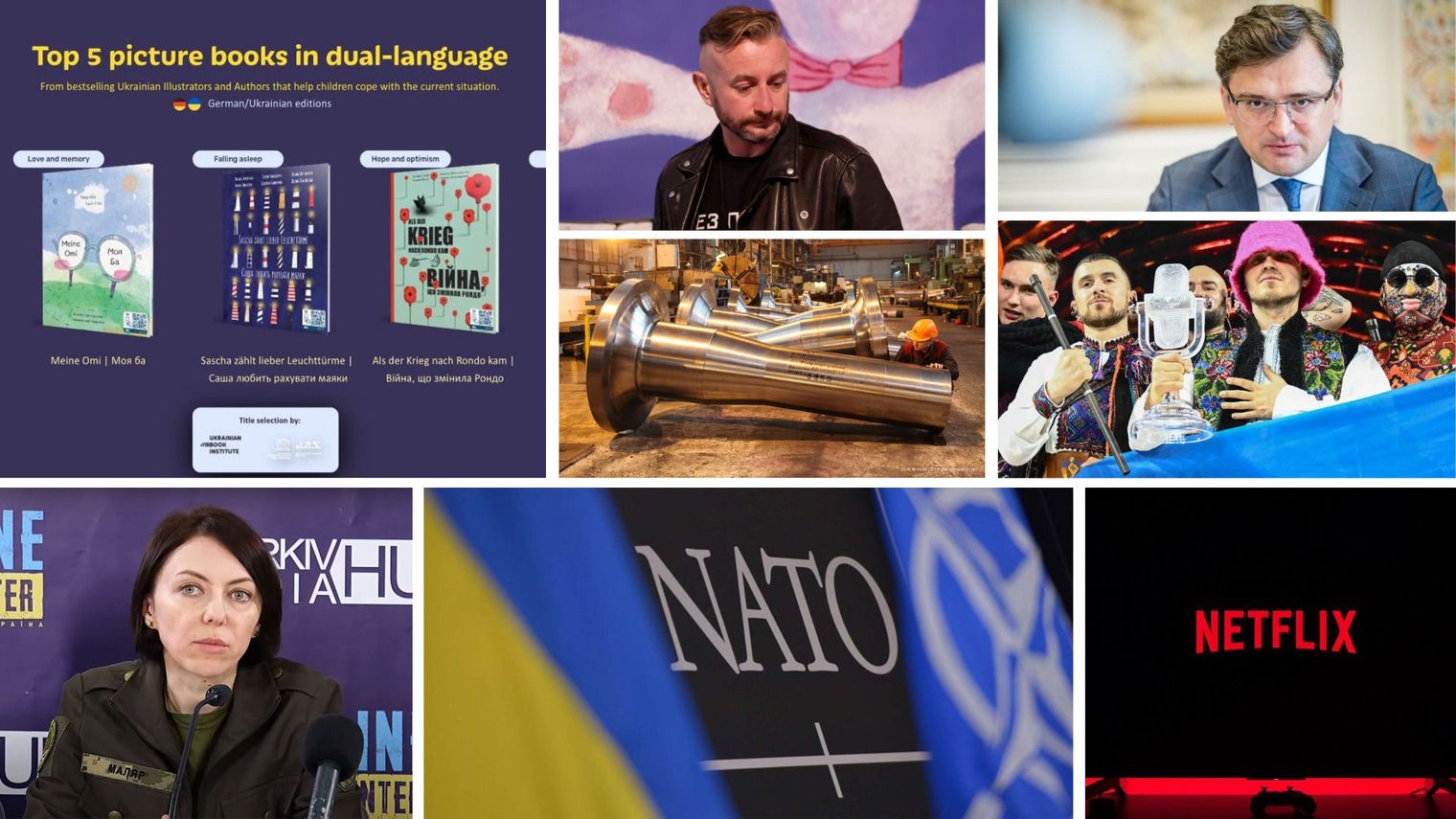 GwaraDaily, October 3
Gwara Media publishes a short digest of major news from Kharkiv and Ukraine on October 3, 2022. To find out more, follow the link. Briefly, clearly and precisely.
Serhiy Zhadan Published a Book for Foreign Audiences about War in Kharkiv
The writer said in October the book would appear in bookstores. Moreover, it would be translated and published in English, Polish and Danish languages. Zhadan doesn't plan to publish "Sky over Kharkiv" in Ukrainian.
Rehabilitation of Soldiers Returned from Captivity Discussed in Kharkiv
A briefing dedicated to the Ukrainians released from Russian captivity took place in Kharkiv. The issue was discussed by the representatives of the Ministry of Defense of Ukraine, The Medical Forces Command, and the Ministry of Health of Ukraine, reported Kharkiv Regional State Administration.
Ukraine to Nationalize 900 Objects Belonging to Russia
The government has already compiled a list of these facilities, which includes more than 900 facilities owned directly by Russia as a state.
Poll Shows Highest Ever Support in Ukraine for Joining NATO
A nationwide survey carried out by the Sociological Group Rating shows that 86% of the polled would support Ukraine's integration to the European Union in case of a referendum (3% – against, 7% – would not vote).
Ukrainian Foreign Minister Starts African Tour
On Oct. 3-12, Ukrainian Minister of Foreign Affairs Dmytro Kuleba will make the first tour of African countries in the history of Ukrainian diplomacy. The key topic of the minister's negotiations will be the consolidation of political support for Ukraine from the countries of the Global South against Russian aggression, in particular, the latest attempt to annex Ukrainian territories.
Kalush Orchestra to Join the Preservation of Ukrainian Culture
The winner of this year's Eurovision Song Contest Kalush Orchestra became an ambassador of the project Save Ukrainian Culture. This is a joint project of the Ministry of Culture and Information Policy of Ukraine and Vodafone Ukraine aimed at raising charitable funds for the restoration and preservation of cultural heritage in Ukraine, which has suffered as a result of Russia's full-scale invasion of Ukraine since February 24, 2022.
Better Time Stories: a Project for Ukrainian Kids, Presented by Olena Zelenska
The First Lady of Ukraine Olena Zelenska presented the book project Better Time Stories. 1.8 million Ukrainian children are internally displaced persons in Europe. They can get a set of five illustrated books with audio versions in the original language and in translation.
Netflix to Buy More than 10 Ukrainian Films
The American streaming service Netflix will buy 14 Ukrainian films, reports Forbes referring to two sources from Film.ua Group, the largest vertically integrated group of companies in the field of film and television production in Eastern Europe. Among them are the comedies "Big Picnic", "The Best Weekend", and the film "Crazy Wedding", which was the first case for the export of an original film format created in Ukraine.