Ukraine to Present Stand at Frankfurter Buchmesse
28.09.2022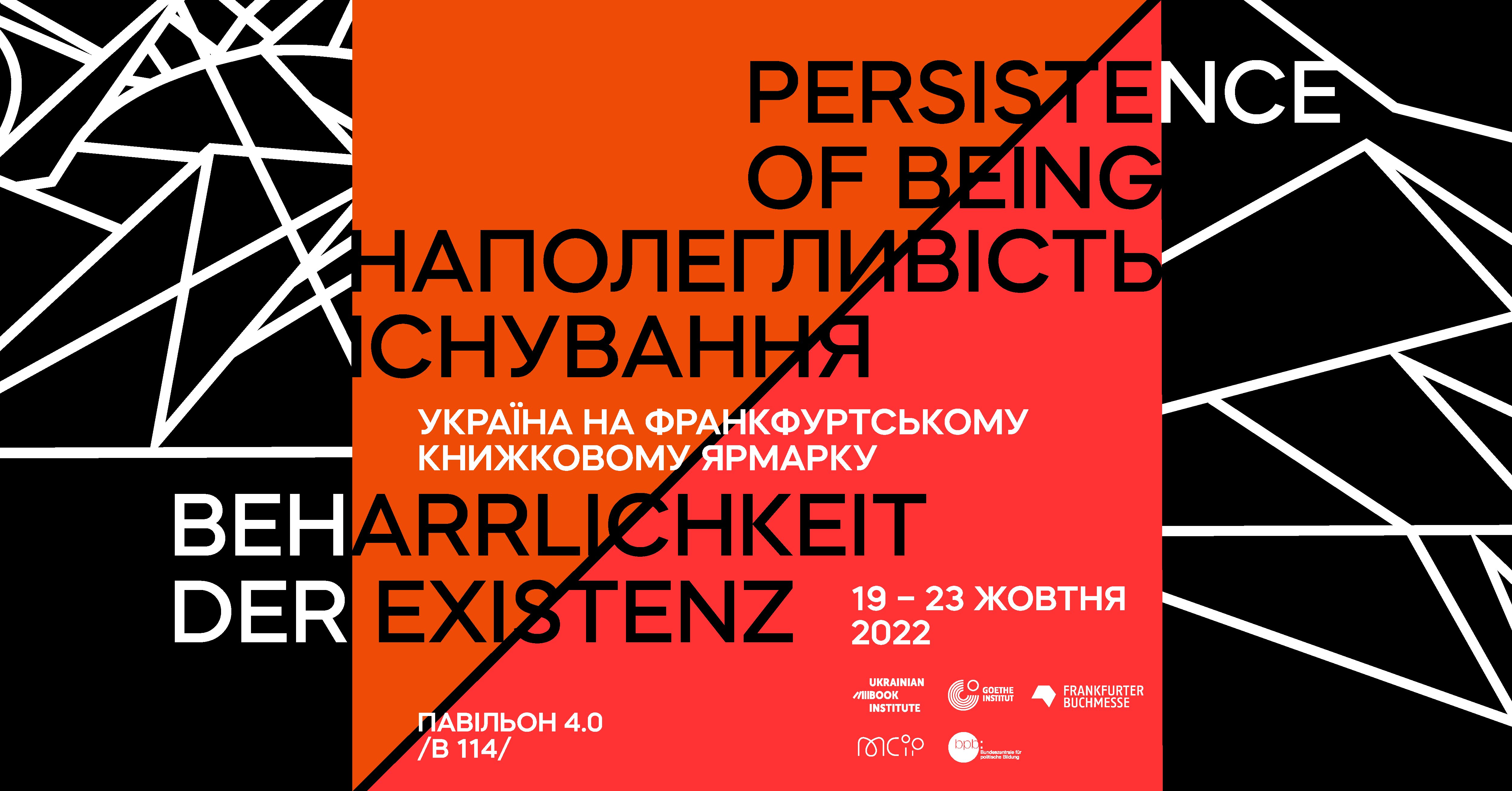 Poster of the Ukrainian booth / book-institute.org.ua
Ukrainian voices at Frankfurter Buchmesse 2022 will be heard on several stages, with dedicated stands by illustrators Pictoric, Mystetskyi Arsenal and IST publishing house.
The Frankfurter Buchmesse is the largest and most influential book fair in the world, where the Ukrainian Book Institute and the Goethe-Institut in Ukraine will present a national stand from Ukraine and an eventful program. The events are scheduled for October 19-23, according to the Ukrainian Book Institute.
"It is extremely valuable for Ukraine to be visible and heard at the Frankfurt Book Fair. Therefore, we support our long-standing partners from the Ukrainian literary and publishing scene and contribute to making their voices louder in Frankfurt. The program that we are preparing together with our partners is diverse and multifaceted, it will be presented not only at the Ukrainian stand," said Fabian Mülller, Director of the Goethe-Institut in Ukraine.
This year's Ukrainian program will not offer entertainment topics, but in addition to discussions about the current situation, the organizers will introduce visitors to Ukrainian culture, book design and book art.
Oksana Zabuzhko, Yuriy Andrukhovych, Andriy Kurkov, Serhiy Zhadan, Tanya Malyarchuk, Tanya Pyankova, Oksana Romanyshyn and Andriy Lesiv, Stanislav Aseyev, Gaska Shyian, Lyubov Yakymchuk, Pictoric – these and other authors and illustrators will represent Ukraine at the booth and beyond.